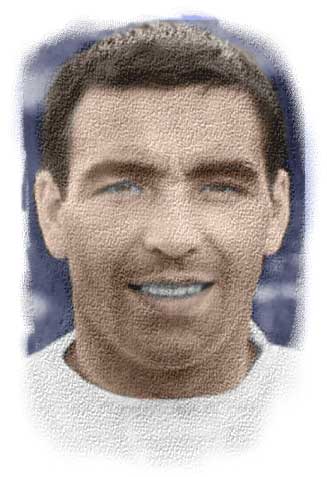 Willie Bell was an unsung hero of Leeds United's rise to prominence during the Sixties. He was never as big a name as his defensive compatriots, Gary Sprake, Paul Reaney, Jack Charlton and Norman Hunter, but he was a consistent force at left-back for the Yorkshiremen between 1962 and 1967.
Always more than willing to risk life and limb for the cause and throw himself in where it hurts, Bell was an unashamed hard man, renowned for his determination and guts, difficult to beat in the tackle and a good distributor of the ball. Norman Hunter: 'The real hard men were those who went into challenges without even sensing danger or caring how they might end up. They were truly fearless. Willie Bell was one of the bravest men I have seen in my life. He never blinked, he never flinched, he just went for it.' Bell was also a fiery individual who could be expected to stand up for himself when needs must, as evidenced by one incident in 1967.
On their way to a semi-final clash with Chelsea in the FA Cup, Leeds had to endure a marathon battle in the fifth round against Sunderland and there was a crowd invasion towards the end of the second replay at Boothferry Park. Johnny Giles snatched a late winner from a dubious penalty, sparking a pitch invasion. Billy Bremner: 'As the ball went into the Sunderland net, some of their supporters went wild. They surged on to the pitch to vent their displeasure in no uncertain terms and one fellow, twirling a haversack round and round in the air, made straight for Willie Bell. Behind him came three or four other gents, equally intent on forcing their attentions on Willie. Things were looking a bit grim, because I knew that Willie wouldn't be likely to take such treatment with a light jest and a smile. He'd be much more likely to hammer back, if someone tried to stick a fist on his jaw. Then, in the nick of time, as one of the fans came within striking distance of Willie, a copper materialised, as if from nowhere, and he could have won his way into the Leeds Rugby League team, the way he brought down that fan with a flying tackle.' As a fearsome competitor himself, Bremner recognised a fighter when he met one.
Bell was not the fastest defender, and could be beaten by fleet-footed or tricky ball players, but never gave an opposing forward an easy time of things, making an invaluable contribution to United's cause. Eddie Gray: 'Willie was a natural defender; a big, strong player who epitomised the old school of British full-backs in his discipline in sticking rigidly to the basic defensive requirements of his job.'
Indeed, Bell was no classic overlapping full-back in the mould of Terry Cooper, the man who replaced him at Leeds, but then Cooper's upbringing had been as a winger, while Bell's was at wing-half. Natural inclination was shaped in both men in their early years. Don Revie schooled Bell in his game plan of full-backs as auxiliary attackers, but most of the defender's offensive threat came from getting on the end of dead ball situations. He would interchange intelligently on the left flank with Norman Hunter, each covering for the other when one went on an aggressive foray. The Scot was a staunch defender of the left, sternly patrolling the space between touchline and area.
Bell was a dedicated professional, a reliable and consistent performer, who contributed vital goals throughout his career at Elland Road. He notched 18 league goals in his seven years with Leeds, a remarkable tally for a defensively-minded player. He was brave and committed in the air at both ends of the field, nodding home long free kicks or clearing dangerous balls from United's box as the covering defender.
Bell's quick thinking, anticipation and positional sense helped compensate for his deficiencies and he matured into an outstanding reader of the game. His conversion by Leeds manager Don Revie from a plodding wing-half to an abrasive full-back was recognised when he was awarded two full caps for Scotland in 1966.
He was one of a clutch of old hands amongst a squad of novices as United sprinted to the top of the English game, as recalled by Billy Bremner: 'Like Bobby Collins, Willie was a tremendous help to us youngsters making our way in the top flight, he was one of the older and more experienced players. He was the subject of a stroke of genius on the part of the boss, Don Revie, who turned him from being a competent half-back to a terrific full-back, and there were not many better in the country. In earlier days, he almost went to Hartlepools on a free transfer. In fact, I believe that it was Hartlepools who didn't close the deal in the end. He was always superbly fit, and I doubt if there has ever been a tougher man in the game, and we have had some at Leeds in our time.'
Willie Bell was born in Johnstone, Renfrewshire, some 15 miles from Glasgow, on 3 September 1937. He began his career as a wing-half and joined the famous Scottish amateur club Queens Park from Neilston Juniors in 1957, following their relegation to Division Two. He had earlier turned down an offer from Stoke City in order to pursue an engineering apprenticeship.
His form was consistent enough for him to win two Scottish amateur caps and attract the attention of Leeds United manager Jack Taylor. The former QPR manager had seen the Elland Road club relegated from the First Division in 1960, and desperately needed some new blood. 22-year-old Bell, who arrived in July, was one of four cut-price players signed by Taylor from North of the Border as he sought to rebuild a team which had struggled badly since the departure of John Charles to Italy in 1957.
That first season, Bell found it difficult to adjust to the English game. He made only five appearances, including his debut, as left-half in a 3-1 defeat at home to Leyton Orient on 7 September. United struggled to avoid a second successive relegation and when Taylor resigned in the spring of 1961, former England midfielder Don Revie was installed as player manager. The rookie boss recalled Bell to the side for the final three games of the season, the first of which saw the Scot net his debut goal for United in a 7-0 drubbing of Lincoln.
Leeds fared no better in 1961/62 and came even closer to the drop - only a closing unbeaten run of 9 games saved their bacon. Bell played 23 league games, with Revie deploying him as left-back in 16 of them. Sheffield United veteran Cliff Mason was one of a number of players signed by Revie around transfer deadline day and replaced Bell for the final eleven matches.
Bell was back at wing-half through most of the following season though he asked for a transfer in the early part of the campaign. His request was born of frustration at not being able to hold down a first team slot. Don Revie blooded a clutch of players from the youth ranks and when Eric Smith broke a leg against Chelsea in September it gave Bell the chance of an extended run in the team. The Revie revolution was born of desperation as the return of John Charles turned out to be an unmitigated disaster.
Bell recalled one occasion at training when Charles left assistant manager Les Cocker lost for words: 'Les would select different players and take them outside to do a warm-up. On this day he picked John. They went outside and John just stood there, put his two arms out in front of him and started flopping his wrists while the other players were stretching and working. "What are you playing at?" said Les. And John just said, "Three championship medals"' Les had no answer to that. If John had come back to Leeds when we were in the First Division it might have been a different story. In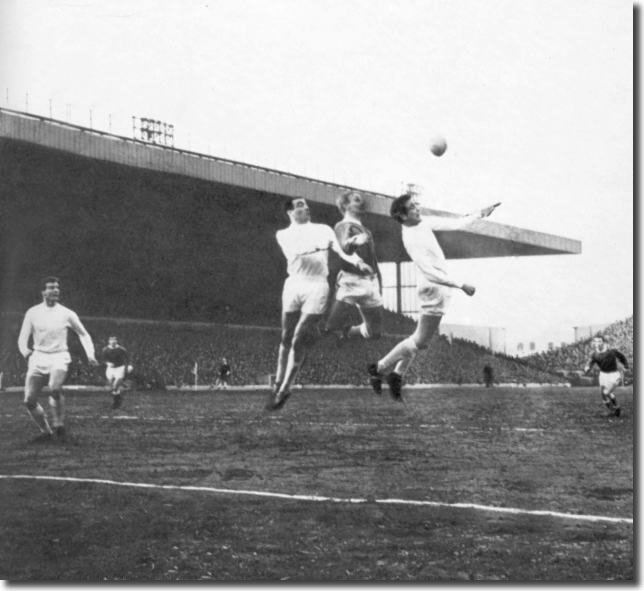 the Second Division you were mainly playing against guys in their 30s whose only drive was to pick up a salary.'
Bell earned critical acclaim for his performances at right-half, and it was popularly accepted that the introduction of Bell and Hunter as wing-halves had finally brought an answer to a protracted problem area for United.
With Mason departed and the ageing Grenville Hair dropped, Bell became first choice left-back for 1963/64. He missed only seven games as United captured the Second Division title, terrorising the opposition with the hard working, ferocious style that Revie had perfected the year before. Bell scored on two occasions, the winner in a 2-1 defeat of Swansea Town and a scorcher from 30 yards in the final home game against Plymouth. He also formed a fine partnership down the left flank with the fleet-footed South African winger, Albert Johanneson.
Again Bell received praise for his performances. Eric Stanger described him in the Yorkshire Post in November as 'a most improved player', while the Evening Post's Phil Brown said he 'was like a rock at left-back' and that 'he has steadily become one of the best men in the Second Division.'
United's aggressive pressing game took the First Division by storm as they came breathtakingly close to a league and Cup Double. Supposedly classier opponents simply could not withstand United's stormtrooper footballer and Bell remembers: 'Super-fitness - that was one of our secrets. I doubt whether any players in the country were pushed as hard in pre-season training as those at Leeds, and the accumulative effect of our work over a period of three years or so really began to show in the club's first season in Division One.
'We had to be 100 per cent fit to compensate for the side's lack of flair in attack. The defenders were forced to do two jobs - score goals as well as prevent them. Leeds got eighty-three goals that season, of which only forty-one were scored by recognised strikers!
'Even today, I don't think there are many clubs who put their players through the pain barrier before a season as Leeds do. I attempted to introduce some of Leeds' methods to the Birmingham City lads upon becoming their coach, and they just couldn't take it!
'I remember when Don took over. We went for pre-season training and I thought we were just going to kick a ball around. But no. Instead, we were divided into teams of six and points were awarded for running, for relay races, even for carrying huge telegraph poles the length of the field. You do that twice and you can't move the next day. I think at Leeds we trained harder than any other side. Don Revie pushed us right to the limit.'
Bell missed just seven games in the league and contributed four valuable goals. At the end of October one such effort at Burnley enhanced United's burgeoning challenge. Eric Stanger: 'It was Leeds after 26 minutes who scored the only goal thanks to Bell's vigilant eye for the half opening. Getting the ball a dozen yards inside the Burnley half, before their defence realised that he did not intend to pass, Bell had shot past three men and surprised Blacklaw with a fierce left foot drive from well outside the penalty area.'
An even more memorable Bell goal decided the infamous Battle of Goodison, against Everton in November 1964. Bell described the match as the 'worst game I have ever played in. It was absolutely frightening. From the kick'off, Jack Charlton booted the ball upfield and one of Everton's players came right through and kicked him. It got so bad that one of our players spent most of the match watching the clock, hoping for the game to end!'
Everton defender Sandy Brown was dismissed following a flare up with Johnny Giles in the first five minutes. Ten minutes later Bell opened the scoring for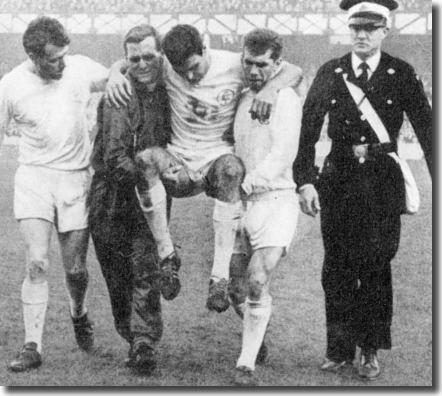 United when he headed home a free kick from Bobby Collins after getting on the blind side of the Everton defence.
Matters grew even more heated from then on, with the partisan Goodison crowd adding to the mix, showering rubbish onto the pitch and abusing the United players. To avoid what seemed certain to be an ugly riot, referee Stokes led the teams off the pitch ten minutes before half time when there was a violent clash between Bell and Everton winger Derek Temple as they chased a loose ball on the touchline, laying both players out.
Bell: 'I was dazed by the collision and when I came to, Les Cocker, Giles and Storrie were the only other men left on the pitch. I thought I was dreaming!
'During the break, which lasted nearly ten minutes, Revie told us to keep our heads, and naturally all the lads started talking about Everton's tactics. Albert Johanneson claimed someone was calling him a black bastard and Revie joked: "Call him a white bastard then!" That relieved the tension a bit, but the game itself got out of hand again.'
Jason Tomas in The Leeds United Story: 'Everton were reduced to nine men as a result of Temple's injury in that collision with Bell and, within minutes of the restart, Collins and Alex Young were badly fouled in quick succession. In the early stages of the second half Stokes took Norman Hunter's name, then spoke to Roy Vernon following two fouls on Billy Bremner. The feuding continued right up to the final whistle, with Everton having committed nineteen of the game's thirty-two fouls.'
The entire campaign was littered with similar battles, sparked by United's inflammatory tactics. But the approach was undoubtedly effective. But for an untimely loss of form in the closing month, United might have captured the Double. As it was, they lost the title on goal average to Manchester United and were outclassed by Bill Shankly's Liverpool in a drab FA Cup final, though a show of goalkeeping defiance by Gary Sprake forced the Reds to extra time.
Bell was one of United's few successes at Wembley, with some decent covering and tackles and a couple of useful contributions going forward. He was still going strong at the end of extra-time, in contrast to most of his weary team mates, but was found wanting with both of Liverpool's goals. He was covering in the middle but couldn't get to Gerry Byrne's cross as Roger Hunt stooped to nod home, and then later failed to cut out the centre from Ian Callaghan which led to Ian St John's winner.
Leeds finished League runners up again in 1966 and reached the semi finals of the Inter Cities Fairs Cup. Willie Bell was an automatic selection when he was fit, though young Terry Cooper and Paul Madeley played a number of games when the Scot was out injured. Bell figured at centre-half and centre-forward on occasion, scoring in the 4-1 Fairs Cup victory over Ujpest Dozsa, and adding two more in the league.
Such exploits brought the full-back to the attention of the Scottish selectors and he won two full caps, against Portugal and Brazil at Hampden in the summer of 1966. Bell was called up to replace Tommy Gemmell of Celtic, and he did well, combining usefully with club colleague Billy Bremner. The Scots lost by a goal to a strong Portuguese side but then gave the reigning world champions a tough work out in a creditable 1-1 draw. Steve Chalmers scored in the first minute, with Servilio equalising after 16 minutes.
There is an apocryphal story that Pele planted a 'Glasgow kiss' on Bell during the game against the South Americans in an off the ball incident, though Bell himself said: 'The story about Pele is untrue. I found him to be a gentleman both on and off the field. His skill on the field was enviable, hence he had no need to resort to such tactics. Billy Bremner performed a ruthless tackle on Pele, who in turn blamed his own player for not serving the ball directly to his feet. He did not converse with Billy at all.'
1966/67 saw further examples of so near and yet so far for Leeds as they finished fourth in the ;eague, reached the FA Cup semi finals and were defeated by Dinamo Zagreb in the Fairs Cup final. Bell was consistency itself and missed just six matches in all competitions.
In the opening game of the 1967/68 season against Sunderland, Bell was withdrawn with a shin injury and Terry Cooper came in to replace him for the next few games. Cooper's form was so outstanding, with his adventurous forays down the left flank, that Don Revie chose to stick with him even when Bell had fully recovered. The demotion led Bell, now 30, to pursue first-team football away from Elland Road. Revie said at the time, 'I am sorry Bell wishes to go. There is not a better club man in the country and over the past five years he has been one of our most consistent players.'
On 29 September, Leeds agreed a £40,000 fee with Leicester City and Bell went straight into the first team, appointed captain by manager Matt Gillies. At the time, the Foxes were struggling at the foot of Division One, badly missing the recently departed Gordon Banks and Derek Dougan. It was clear that they needed new blood and Gillies also signed Len Glover, the Charlton winger, and Northampton forward Frank Large to bolster a squad that included promising youngsters like Peter Shilton and David Nish. The team's form picked up and they climbed to the relative safety of 13th place by the end of the season, enjoying a decent FA Cup run before losing out in the quarter finals to Everton.
Gillies paid out a British record £150,000 fee for Fulham striker Allan Clarke during the summer of 1968, but a bad start to the season left City fighting a rearguard battle against relegation. With Willie Bell sidelined from the first few weeks with an injury, there was unrest behind the scenes. Clarke recalls: 'I scored in our opening game, a 1-1 draw at QPR. I then struck a hat trick over defending champions Manchester City for our first win of the season. Unfortunately, we soon found points really hard to come by.
'In October 1968 Matt made me captain after Willie Bell was injured. I was reluctant to take it because I felt a striker was too far removed from the play as a whole. Nevertheless, I accepted the role. Against Burnley I was dismissed for retaliation after their skipper, Colin Waldron, caught me with a bad challenge. I'm not condoning what I did, but I was a fiery character and opponents took advantage.
'A few weeks later we lost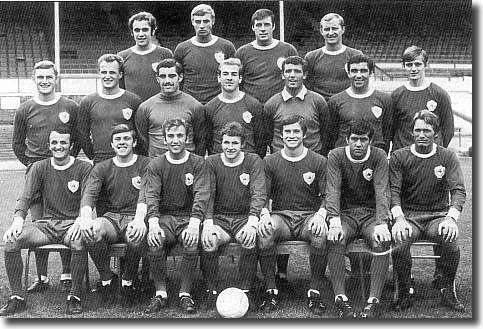 7-1 at Everton. The board sacked Matt Gilles' right-hand man, Bert Johnson, and Matt resigned in protest. Willie Bell was Leicester's captain at the time. I'd played against Willie when he was a defender at Leeds and I was at Fulham. We both liked Matt a lot and went round to his house hoping to persuade him to stay. It was typical of the guy that he stuck to his decision because he didn't believe Bert should have been sacked. Then Frank O'Farrell came in as manager and I never really got on with him. I missed his first game in charge because I was still serving the suspension for my sending off and David Nish took over the captaincy. After regaining fitness I assumed the captaincy would revert to me, but before the next match Frank announced David would carry on. I didn't mind that particularly, but I was very upset by the manner in which it was done.'
City reached the FA Cup final, where they were beaten by a strong Manchester City side, and ended the season relegated to Division Two. Allan Clarke left Filbert Street for another British record transfer fee and Bell moved on to Third Division Brighton & Hove Albion, where he spent just a single season.
Bell's former Leeds United colleague Freddie Goodwin took over as manager of Birmingham City in the summer of 1970 and enlisted Bell's services as coach. Goodwin was so eager to hire Bell that he made an illegal approach to him while he was still under contract at Brighton. Birmingham were later fined £5,000 for the offence.
Bell's interest in coaching had first been fired by the passion of Jack Charlton in the early 60s. He recalled: 'Jack was the one who introduced me to coaching. He collared me one day and said, "Listen, Willie, I have to do these sessions in school halls in the middle of nowhere. Would you like to share some of them with me." So Jack and I went to work together. Now the pay didn't amount to much, probably only about 19 shillings, but it provided me with valuable experience. And it was wonderful to see him working with kids. He was so constructive, so able to put across his ideas. After that, I always felt he would make a great manager.'
Birmingham City had avoided relegated to the Third Division by the skin of their teeth and home crowds had dropped to 13,000. Goodwin and Bell brought a change of fortune, as they unearthed the huge potential of the teenage sensation Trevor Francis. With a forward line of Francis, Bob Latchford and Bob Hatton, the Blues won promotion and reached the FA Cup semi-finals in 1972, where they lost to Goodwin and Bell's former Leeds teammates.
Goodwin led Birmingham to a tenth place finish on their return to Division One, though they struggled over the following two seasons, narrowly avoiding relegation on both occasions.
The start of the 1973/74 season was dire and after nine games, the Blues were bottom of the table with 3 points from 9 games. They had conceded 21 goals and Goodwin sought to improve matters at the back, paying out a world record fee for a goalkeeper (£100,000) to secure the services of Gary Sprake from Willie Bell's former club, Leeds United.
Sprake wasn't particularly impressed by his new manager and went to see Goodwin after he had sold centre-forward Bob Latchford to Everton. He said of the incident: 'I went to see him to tell him what a crap manager he was. He had just sold a player who would guarantee you goals as well as being a commanding presence on the pitch. Freddie didn't like what I had to say or the way I said it so he fined me a week's wages. I told him to f*** off so he added on another week. I told him again using the same industrial language. I got up to four weeks' fines, when Freddie said he would bring it back to two weeks' wages if I apologised. I told him I was f***ing sorry and left his office.
'There were many reasons why my time at Birmingham City was not as successful as I would have hoped, compared with my time at Leeds. When I arrived I took the place of a local lad, Dave Latchford, and a section of the fans resented me for that and never really gave me a fair chance. Another reason was that they thought Freddie Goodwin was creating a Leeds-type dynasty. Freddie was an ex-Leeds player and so was the coach, Willie Bell … We enjoyed the training very much at Leeds, at Birmingham it was a chore. I had many arguments with Freddie and Willie about their methods.'
Birmingham lost to Fulham in an FA Cup semi final replay in 1975 through a goal in the last minute of extra time, but the Cup run was not enough. New chairman Keith Coombs sacked Freddie Goodwin at the end of the season and installed Willie Bell as caretaker manager. After a successful spell in temporary charge, Bell was soon handed the position on a permanent basis along with a two-year contract.
Bell introduced Syd Owen, the former Leeds United trainer, as a coach, but the team struggled, finishing one place above the relegation zone at the end of their 1975/76 centenary season. Bell used 26 players, including eight different full-backs, in an attempt to find a winning combination. In 1977, though the Blues finished an improved 13th, there was still something missing. Bell signed John Connolly and Gary Jones, both from Everton, and goalkeeper Jim Montgomery from Sunderland. Overall performances improved but, after the Blues had lost their opening five matches of the 1977/78 season with just one goal scored, Bell's managerial career at St Andrews came to an end. Chairman Coombs told him that his contract would not be renewed. Sir Alf Ramsey, by then a Birmingham director, was put in charge of the team.
Bell was not out of work long and was appointed manager at Third Division Lincoln City in December 1977. In recent seasons, one of the youngest managers in the league, Graham Taylor, had taken the Imps to great heights, but he left Sincil Bank in June for Watford. Taylor's replacement, George Kerr, only lasted six months before Bell was given the job of arresting Lincoln's slide. He managed to get the club up to a closing position of 16th in 1978, but lost his job after a disastrous opening to the following season. The 3-0 defeat at Swindon on 21 October left Lincoln rock bottom, with just 5 points and nine goals from 14 games. Bell was sacked two days later. It was one of the poorest teams in Lincoln's history and they ended the season bottom of the table with 25 points.
Bell emigrated to the USA shortly afterwards, where he coached at Liberty University in Virginia until 2001. He joined a religious group and became very active in the Church.
Many of the players whom he coached speak very highly of Coach Bell, by then more generally referred to as Bill. The leedsfans.org.uk website carries the following quotes:
'I had the distinct privilege to be coached by Willie Bell when I attended Liberty University during the early eighties. He is a great coach and a great man. One story that I remember quite vividly happened well into my first season with the team. Coach Bell never let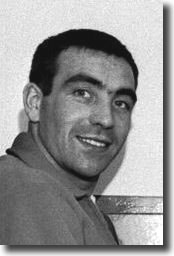 on to us much about his great football past. He is a very humble man and never liked to brag. I walked into his office one day and noticed a team photo on his wall. I mentioned that it was interesting that two of the players standing next to Coach Bell in the photo looked like the great Trevor Francis and Peter Shilton, thinking, of course, that it couldn't be them. He said, "They are son. I coached Trevor since he was a lad." Needless to say, I listened a little more carefully to what coach Bell had to say after that.'
'Our son attended a summer football camp in Virginia in the mid 1980's where Willie Bell was the director. My wife and I were immensely pleased to have our son instructed by a football star of Coach Bell's calibre, and were pleased that our son later went on to make the All Conference Team during the years he played for his school. But we were even more pleased by the stress Coach Bell placed on character development. He was a great example and a role model for our son. I later had the privilege of getting to know Coach Bell personally, and have admired greatly the way he and Mary have in recent years devoted themselves to giving hope to young men and women who have gone astray, through their organisation "Within the Walls."'
'In addition to being a football coach of the highest calibre, he was also a very wise and compassionate man. His left foot was still sublime years after he stopped playing professionally and his experience was surpassed by few. His stories about Norman Bites yer legs Hunter still make me laugh, as does the memory of him saying (often) "Ye canna do that son" (accompanied by a smile) each time a misdemeanour occurred on the pitch! It was a pleasure playing under coach Bell.'
In 2001, Bell and his wife Mary retired to Yorkshire, where they spend their time supporting prisoners, as he says: 'I am now enjoying my ministry to the young men in prisons throughout the United Kingdom. Mary and I love what God has called us to.'