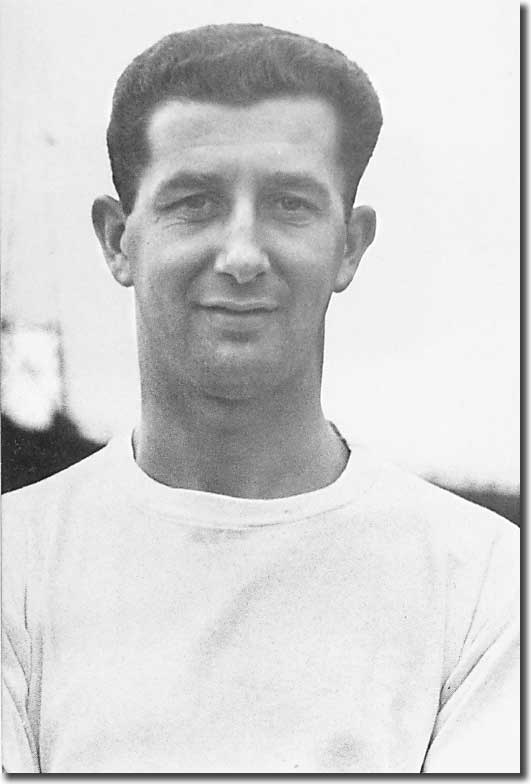 For a club with such an appalling reputation as big game bottlers, the record of Don Revie's Leeds United in semi-finals was not at all bad. After a controversial defeat to Chelsea in the FA Cup in 1967 at Villa Park, United won five of the next seven ties they played at the last four stage. There were defeats in the FA Cup in 1968 to Everton and the European Cup in 1970 against Celtic, but they won through three times in the Fairs Cup, once in the FA Cup and once in the League Cup.
When they were drawn against Second Division Birmingham City at Hillsborough in the FA Cup in April 1972 there promised to be an extension of that record with Leeds overwhelming favourites to reach the final. They had enjoyed emphatic victories against Bristol Rovers, Liverpool, Cardiff and Tottenham en route, with a goals record of ten for and only two against. The team's form through the early months of the year had been unbelievably good with heavy wins against Manchester United, Southampton, Nottingham Forest and champions Arsenal and some breathtaking football on display at Elland Road.
Don Revie freely admitted that, given the choice, he would have opted to play Birmingham, rather than either Arsenal or Stoke City who contested the other tie at Villa Park. He added: 'We have been at this stage now five times in the past eight seasons and we feel we are equipped for the big occasion and its tensions. It must be an advantage to us. Nevertheless, we have a high regard for Birmingham and, of course, we know Freddie Goodwin very well here.'
Goodwin had been a centre-half at Elland Road at the start of 1960s, after beginning his playing career at Manchester United. After the Munich air disaster in 1958 decimated the Busby Babes he was given an opportunity; he appeared in the Cup final defeat to Bolton later that year but was never a regular at Old Trafford. He moved to Leeds in a £10,000 deal in March 1960, where he became a teammate of Revie's.
Goodwin's final game for Leeds was a Cup-tie in 1964 when he suffered a triple fracture of his leg while playing against Cardiff at the end of a four-year stint with the Elland Roaders. He thus knew all the United players well, except for Mick Jones and Allan Clarke, who joined the club after his departure.
As ageing players, Revie and Goodwin had regularly engaged in discussions about future careers in club management. When Birmingham sought to court Revie as their manager in the summer of 1970, he rejected their overtures and recommended Goodwin for the job instead. 'He had a hard time at first with the supporters but I wrote an article pointing out what a good manager he would become and he has proved the point to the Birmingham crowd,' said Revie.
Goodwin was given his first shot at management in December 1964, when he quit Elland Road to become player-boss at Scunthorpe United. He enjoyed some success with the Iron before taking over at New York Generals in October 1967 and then Brighton a year later. After being appointed at St Andrews in 1970, he had led a revival, introducing the sparkling talents of 16-year-old Trevor Francis to the first team in 1970. Francis was still two months short of his 17th birthday when he scored all the goals in a 4-0 defeat of Bolton and he ended the 1970/71 season with 15 goals from 22 games.
The teenager was part of a celebrated Birmingham front three with burly centre-forward Bob Latchford and the experienced Bob Hatton, who had been signed from Carlisle the previous October. Their goals were taking the Blues to an end of season runners up spot in the Second Division.
There were other connections between Leeds and their last four opponents: Goodwin's assistant was Willie Bell, a member of the United side that lost the 1965 FA Cup final, while former winger Mike O'Grady was in a loan spell at St Andrews.
The two clubs had never before been paired in the FA Cup, but Leeds had unhappy memories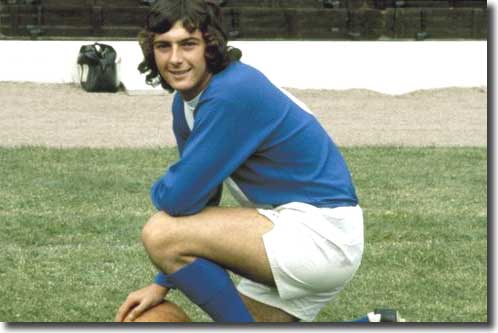 of their previous meeting in the League, on the Monday before the Cup final in 1965. Victory in that game would have left United well placed to win the championship, but the Midlanders, relegated that season, took a 3-0 lead and the game ended in a draw, allowing Manchester United to scoop the title on goal average.
'I remember that night well,' said Don Revie when asked, 'but I can recall the last Cup match I played against Birmingham - it was for Manchester City in the 1956 Cup final and we won that one 3-1.'
Birmingham were unhappy about the choice of Sheffield Wednesday's Hillsborough as venue and lodged an official protest with the Football Association. The Blues complained that the stadium was only 33 miles from Leeds but 77 from Birmingham.
Freddie Goodwin: 'We are objecting because it is much further for our supporters to travel and it gives Leeds supporters a much better chance of getting to Sheffield for extra tickets. It will be a Yorkshire ground and there will be a lot of Yorkshire supporters there. It does not seem a neutral ground to me. After all, Leeds used it as a "home" ground at the beginning of the season when they had to play away from Elland Road. We had Everton's Goodison Park in mind but there is also Maine Road and Old Trafford at Manchester. We are telephoning the FA and a letter of protest will follow.'
The FA confirmed, 'A copy of their letter will be circulated to each member of the Challenge Cup committee. It will be up to them to decide whether the venue should be changed.'
A new ruling had been introduced that the clubs involved in the semi finals would each receive 40% of the ticket allocation with the remaining 20% going to the staging ground. In previous years clubs had been allocated only 33%. The semi finals were now seen as big money spinners and with more and more supporters wanting seats, Hillsborough had a lot going for it as a venue.
It was understandable that City were sensitive. They had managed to reach the semi finals
without playing away from St Andrews, winning home clashes with Port Vale, Ipswich Town, Portsmouth and Huddersfield Town.
The FA Cup committee turned down Birmingham's request for a move, issuing a statement that the matter had been given 'long and careful consideration' when the draw was made. 'It is not FA policy to reverse a decision which has been made after such careful consideration,' the statement went on.
After being informed of the decision, Birmingham's secretary, Mr Allan Instone, commented: 'We have made our point and it has been considered. Now we must accept the decision and get on with the game.'
In addition to that dispute there were also some issues with the colours of the two team strips. United's all-white clashed with Birmingham's kit, which included a blue shirt emblazoned with a broad white stripe down the middle and white shorts. In the end, Leeds opted to play in all-yellow (beginning a tradition that has continued largely, though not wholly, unchanged to the present day), while Birmingham wore shirts with red substituted for the blue.
United had some selection difficulties: the previous weekend England left-back Terry Cooper had suffered a hairline fracture of his left tibia during the defeat of Stoke, while potential replacement Nigel Davey suffered a double fracture of his right leg during a Central League game against West Bromwich Albion that same afternoon. Don Revie solved that particular problem by moving Paul Madeley across to left-back, allowing Paul Reaney to return on the right.
Gary Sprake sustained a knee injury on 5 April against Huddersfield and had missed the win at Stoke; his long term deputy, David Harvey, had come in for his fifth start of the season in the Potteries and kept his place with Sprake failing a late fitness test.
Birmingham also had a young reserve in goal with Goodwin continuing to prefer 18-year-old Paul Cooper to the experienced Dave Latchford, brother of centre-forward Bob.
Freddie Goodwin did his best to unsettle Leeds with some cheeky attempts at upstaging them prior to kick off, as reported by Eric Todd in The Guardian: 'Only once on Saturday at Hillsborough did Birmingham City take the mickey out of Leeds United and because it happened before the game it didn't really matter... Birmingham, whose team for the programme was submitted several weeks ago judging by the number of alterations... appeared to have brought along more supporters than Leeds. And they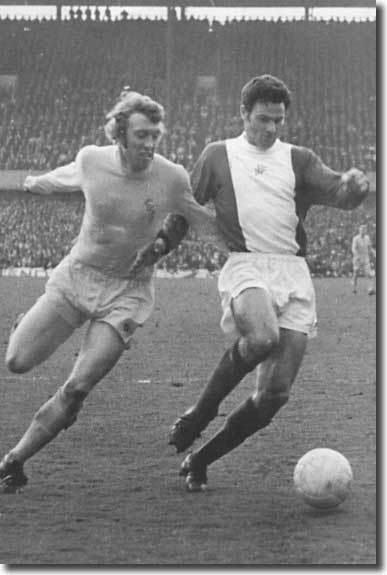 roared with delight when having witnessed United's customary callisthenic display they saw Birmingham follow suit with variations. Only Hunter among the Leeds players saw the funny side of it.'
Allan Clarke claimed that the Blues 'tried to psyche us out by copying our pre-match routine, but it backfired; it was a shambles'.
At the toss for choice of ends, City captain Stan Harland presented Billy Bremner with a club pennant which 'left him with only an embarrassed grin as a reply', according to Gerry Harrison in The Times. It was admirable bravado but ultimately unsuccessful; as Harrison observed, Goodwin later described City's 'pre-match routine in the centre circle as the only time in the afternoon Birmingham controlled the middle of the field'.
As if they felt their honour was being impugned by the impertinence of their lower division rivals, United set about their work with smart professionalism and cool efficiency, intent on slapping the upstarts down. They sought to exert early pressure on the Birmingham rearguard to remove any chance of their Second Division opponents settling. Goodwin claimed later, 'We had to come at Leeds. We could not allow them to settle and so we had to harry and harass.' Whether that was the plan or not, it availed City nothing against experienced campaigners like United.
It was no more than Revie had expected; as he said, 'Without wishing to appear pompous, it is asking a lot of any side to match Leeds for skill. That's why nearly all our Cup opponents from lower divisions have attempted to nullify our flair at the expense of their own creative ability.'
Eric Todd in The Guardian: 'Birmingham it was said were hoping to give Leeds a game and not much more and in spite of a strong wind which played havoc with passes, they certainly threw Leeds out of their stride in the opening stages. But Birmingham relied too much on the individual thrusts of their wings, the artistry of Francis, who should be in the First Division next season even if his team are not, and the enterprise of Hatton. All of them worthy antagonists in their right, not so in combined operations.'
City keeper Cooper twisted an ankle in the first five minutes, hampering his mobility. It is doubtful whether even at full fitness he could have offered much more than his token effort to prevent United taking a 17th minute lead.
Birmingham had run themselves ragged in an attempt to hold United, intercepting and tackling as if their lives depended on it; Leeds were more economic and wasted no energy with their methods, allowing the ball to do the work. They cruelly exposed the shortcomings of the Blues with their flowing movement and accurate passing game.
Johnny Giles, in peak form, robbed Malcolm Page on the edge of his own area and brought the ball calmly out from deep to set up a seven-man move that clinically exploited poor defensive play on Birmingham's left. The ball went from Mick Jones to Bremner, who slipped the ball short to the overlapping Paul Reaney. Two Birmingham defenders were drawn to the full-back, allowing him to cut a pass back into space for Lorimer. The Scot lofted a cross to an unmarked Allan Clarke on the far edge of the goal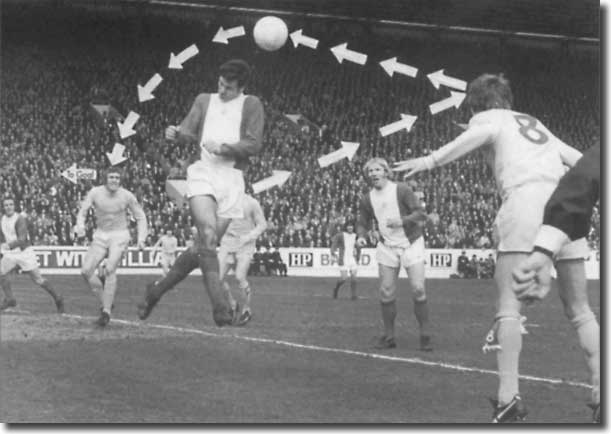 area. The goal poacher could have tried to score himself but instead fashioned a goal for strike partner Mick Jones.
Richard Ulyatt in the Yorkshire Post: 'Clarke, as though playing head tennis with all the time in the world, nodded the ball back into the goalmouth to Jones who, with studied calm, again as though tackles and harassment did not exist, headed the ball past the groping goalkeeper, who had no earthly chance.'
The move told Birmingham all they needed to know about Leeds and within seven minutes the men in yellow had doubled their advantage.
Again the move was built smoothly from deep, Jones feeding Eddie Gray on the left wing. The Scot launched the ball unerringly across to the other flank to find Lorimer with remarkable accuracy, cutting out a multitude of Birmingham players en route. The marking Garry Pendrey did his worst to hold back the Scot, even grabbing at his collar to do so. He was nothing more than a minor irritation, a fly to be swatted aside, for Lorimer, who was intent only on reaching the ball. He took it in stride and dispatched it with power and precision past Cooper's groping right hand and into the net.
The writing was on the wall for the Midlanders after that, though they refused to throw in the towel and there were no more goals in the first half.
After the break Birmingham were lucky not to concede a penalty when it seemed a defender had handled, but referee Norman Burtenshaw decided there had been no intent about the intervention.
65 minutes had elapsed before the third goal came. As Page tried to bring the ball out of defence, Bremner crashed into a splendid tackle to gain possession for Leeds and the move was developed swiftly by Giles' penetrative run past Harland before his telling cross took goalkeeper Cooper out of the game. Full-back Tommy Carroll was struggling to keep up with the run through from Jones and his desperate attempt at a clearance as he fell only succeeded in knocking the ball into the centre-forward's midriff as Jones bundled it into the net with his chest.
Birmingham had little fight left after that and United ran out comfortable 3-0 winners. Freddie Goodwin argued the second goal was offside and that Bremner had fouled Page in the run up to the third goal, but had few complaints afterwards,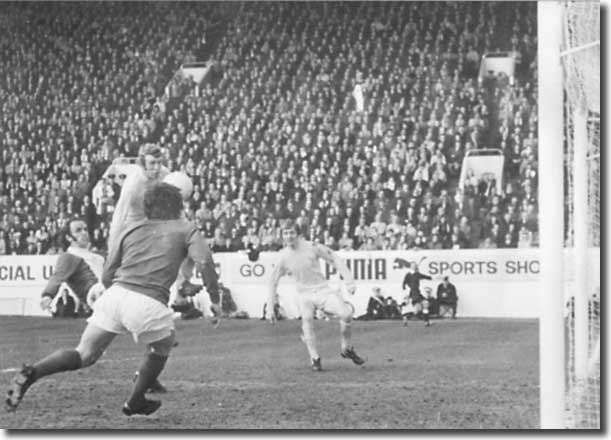 saying, 'Leeds will win the title. They are a great side.'
Eric Todd in The Guardian: 'Latchford was unlucky with a great header, but saves by Cooper from Charlton, Bremner and Clarke merely confirmed that Leeds could have won more easily. After the interval it was a massive bore with both sides, for different reasons, wishing that the referee would hurry up and blow his whistle for the last time. Finally Leeds went home wondering how Birmingham had reached the semi finals at all. Birmingham departed with the consoling knowledge that with a bit of luck they might get their own back on Leeds in the First Division next term.
'Not often does class distinction amount to much in Cup football but here was an exception. Birmingham looked what undoubtedly they are, a good Second Division side. Leeds again were formidable representatives of the First Division. And at no time did the twain meet. Leeds had the class and the skill, Birmingham the bustle and no nonsense approach which resulted in the bookings of Page and Hynd. Clarke also had his name taken for a petulant foul on Francis.
'In defence Birmingham had good service from Hynd and Harland, and young Cooper was not to be blamed for being on the losing side for the first time since he came into the team. Birmingham nevertheless could have done with a general such as Giles or Bremner. A Cup semi final side needs more than hard working NCOs. And they had nobody to compare with the magnificent Hunter who never put a foot or head wrong. So Jones and Lorimer prospered and the various mesmeric flicks and runs of the other Leeds forwards finally undermined the Midlanders.
'Birmingham did contrive a few good shots, all of which were saved splendidly by Harvey, Sprake's deputy. Or possibly his successor on this performance. His positional sense in dealing with shots from Francis and Hatton was first class; his catching under pressure quite faultless. He, Hunter and Reaney more than compensated for the absence of the luckless Terry Cooper.'
Despite their incisive attacking play, United indeed owed a debt of gratitude to Harvey, who later revealed that he played much of the match with no feeling in his left hand. He said later: 'I got a kick on the lower part of my left arm after about five or six minutes and after fielding a high cross on the half hour I suddenly realised I had no feeling in the fingers. It must have caught a nerve.'
Harvey was in inspired form throughout the game. After United's opener he had flung himself across to his left, safely clutching a powerful drive by Trevor Francis as he fell. Following United's second goal, the keeper denied Francis again. The Times: 'Worst of all for Birmingham, the only non-international in the Leeds side proved to be one of their biggest strengths ... Harvey ... did his future a power of good with two superb saves from Francis, a brave block which foiled Latchford and a display of confidence which the goalkeeper at the other end never matched.'
Don Revie commented: "I have been saying for two years that we have the two best goalkeepers in the country on our books but no one would believe me."
It was one of the most one-sided semi finals for many years, but United were not complaining at the lack of incident. Gerry Harrison in The Times: 'Leeds won this FA cup semi-final as they planned, a fact which took most of the tension and friction from the game. It also deprived a gay and expectant Hillsborough of any romance and reduced it, as a contest, to something of a formal exercise. Such are the problems of being much too good for Second Division opposition.
'Playing their fifth semi-final in seven years, Leeds revealed much more than experience in their 3-0 win ... They were more than a class above Birmingham and Hunter and Giles were supreme ... It is the punching that counts and Leeds floored their lightweight opponents with a deceptive ease.'