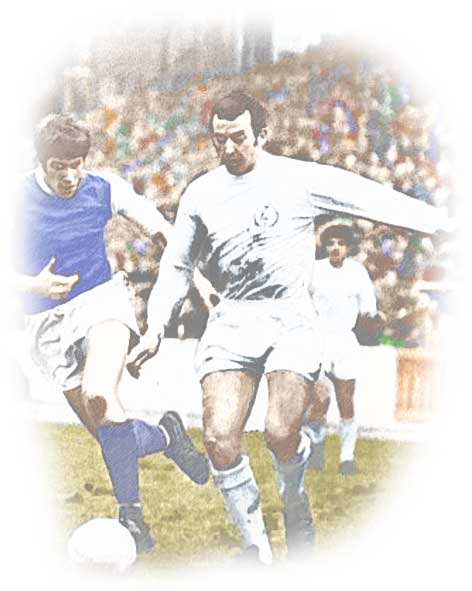 After Albert Johanneson's sad loss of confidence and form following a dismal performance in the 1965 FA Cup final, fleet-footed winger Mike O'Grady was the man who took on the baton of providing the flamboyance for Don Revie's Leeds United side of the late Sixties.
Revie had to find £30,000 in October 1965 to sign O'Grady from Huddersfield Town, but United could have originally had him for nothing. They allowed the Leeds-born wide man to slip through their scouting net and sign for the Terriers when he left school six years earlier after representing Leeds Schoolboys. That was a rare lapse for a youth scheme that was renowned for its success in unearthing future diamonds.
O'Grady was a winger of the traditional school, though at 5ft 10in he was taller than the stereotypical outside man. He could play on either flank, and had the happy knack of being able to drift in off the wing to contribute the odd goal, mostly with powerful drives from the edge of the area.
Andrew Mourant: 'In full flight, Mike O'Grady cut an impressive figure as a winger ... athletic with excellent balance. The confidence that comes from being a regular first team player brought out his manifold talents. O'Grady had a great appetite for taking on defenders, and would obey instincts to do so even if sometimes it meant losing the ball. It was not his way to search round for a team mate to pass to, having run out of nerve or imagination. Mike O'Grady could be as potent a winger as any when fuelled with such self belief. He would play with the attitude that no one was good enough to take the ball off him and was sometimes frustrated by Don Revie's strictures on the need for caution when, in O'Grady's view, the opposition was there to be taken apart.'
It was O'Grady's misfortune to be at his peak when Sir Alf Ramsey was in charge of the full England side, with his disdain for wide men - O'Grady won two caps; the first came before Ramsey's time in October 1962, when he scored twice against Northern Ireland, and then he had to wait six years for a second appearance, when he again scored in a 5-0 thrashing of France at Wembley. It was a shocking waste of talent.
He was once described as a walking set of quiz answers, having scored both the fastest European Cup goal and Leeds' first in the tournament, been the only man ever signed by both Bill Shankly and Revie and scored more goals for England than he won caps with them over a seven-season international career.
Revie, with his predilection for home loving family men, thought of O'Grady as something of a rebel, also coming to regard him as a dispensable luxury. Andrew Mourant: 'O'Grady considers Revie might have wanted to get rid of him because he was the only first team regular who was single. Always intensely interested in the welfare of his players, Revie had already asked O'Grady why he didn't get married. Revie, O'Grady feels, thought single players were potentially troublesome, that they were more liable to go out and get involved in some sort of a scrape. Moreover, Revie liked conformity and leaned towards family establishments. His own family life had been dislocated first by the death of his mother in his boyhood, then by his departure to Leicester when only 16.'
It was a matter for the greatest regret that O'Grady never fully realised his potential. Leeds supporters certainly appreciated his talents and threatened an uprising when O'Grady quit Elland Road in 1969 following his most productive season for United when they captured the League title.
Born the fifth son of an Irishman on 11 October 1942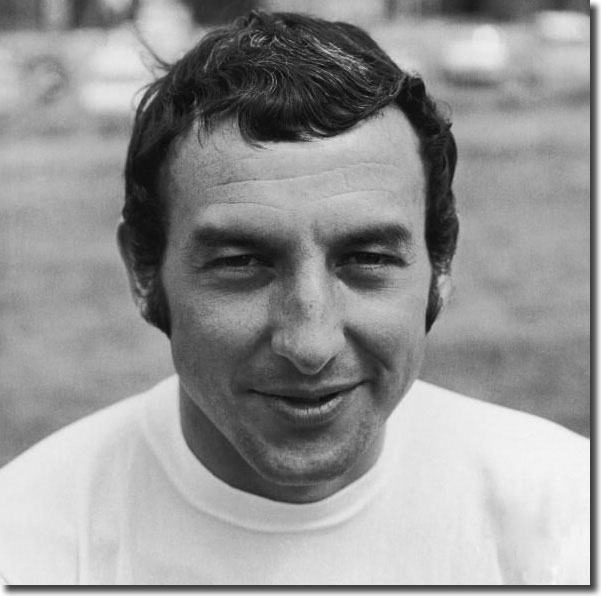 in East Leeds, Mike O'Grady was a star of Leeds and Yorkshire Schoolboys in the late 1950s. When the time came, though, he chose to sign professional forms for Huddersfield Town in October 1959.
'As a kid in east Leeds I can remember kicking a ball around and someone asking what I wanted to be,' says O'Grady. 'I said: "I'm going to play for Leeds United." I was four. My dad used to watch them because they had two good Irish players, Jim McCabe and Davy Cochrane.
'At Corpus Christi School I captained the city boys from midfield. Other lads were invited to Elland Road for trials but I never was. Then I got asked to go to Huddersfield and I was chuffed.
'As soon as Leeds found out Town were interested, Sam Bolton, the chairman, and Raich Carter, the manager, used to park in our road and wait for me in a big Humber car. Then they started appearing at school. Our headmaster was connected to a club called Leeds Catholics and Mr Bolton offered to buy them a new kit if I joined Leeds.
'One day I said: "All right, I'll go." Bolton and Carter came to the school and the head said: "Tell them what you told me." I said: "I've changed my mind."'
O'Grady: 'Raich Carter was Leeds United's manager at the time, and he didn't show any interest until he knew I was going to Huddersfield. Billy Bremner joined Leeds around the time I went to Huddersfield and I remember being in direct opposition to him in a couple of Northern Intermediate League games. Billy was playing on the wing in those days and Huddersfield were playing me at full-back. I came off best at Fullerton Park, but Billy murdered me in the return fixture six weeks later!
'Huddersfield played me at left-back for the juniors. I used to drive the coaches barmy catching the ball on my hip in the penalty area. When we played Leeds away, I was left-back again and Leeds' right-winger was a Scottish kid who I learned was called Bremner. I never gave him a kick, and one of the Leeds' first-team, Jack Overfield, told me he'd never seen Billy so quiet. Shankly was there and declared: "We've found the new Ray Wilson."
'I felt pretty pleased with myself. But a few months later, in the return fixture at Heckmondwicke, it was the complete opposite. Billy murdered me. We used to have a drink together before we became team-mates and later we were near-neighbours.'
Town were managed at the time by Bill Shankly, who quit a couple of months later to found a footballing dynasty at Liverpool. O'Grady still has the letter, starting 'Dear People', from Shankly to his parents and recalls: 'Bill had been to our house several times. I was the youngest of six children and he'd charmed us all, mum and dad too. Carter's attitude was "You're a Leeds lad, you should come to Leeds."
'Wolves then got interested and I was invited to meet Stan Cullis at Molineux. By chance, Shankly was talking to their Yorkshire scout and asked if he'd seen any decent players. The guy mentioned me. Next thing I knew he was banging on our door saying I had to go to Huddersfield.'
The Terriers' playing strength at the time included outstanding players like Denis Law, Bill McGarry and Ray Wilson, but the club had been languishing in the Second Division since 1956. O'Grady made his debut shortly after signing and after just 16 appearances for the first-team he won the first of three England Under-23 caps.
The tricky winger quickly gained a reputation as one to watch, starring as Huddersfield finished 1959/60 6th, though they came close to being relegated the following season. Denis Law was sold to Manchester City in March 1960 in a British record £55,000 deal, said by some to be arranged as a way of financing the club's new floodlights. O'Grady scored the winner in the first game played in front of the Leeds Road lights, a January 1961 Cup replay against Wolves. It was a rare moment of joy in a poor season
With two games remaining and Lincoln City already doomed to the drop, any one of eight clubs could still join them in relegation, Leeds, Bristol Rovers, Rotherham (all 35 points), Leyton Orient, Stoke (both 34), Brighton, Huddersfield (both 33) and Portsmouth (31). Huddersfield faced a make or break trip to Brighton on 22 April, while Portsmouth were at Middlesbrough. O'Grady put the Terriers ahead just before the break, but Brighton hit two second half goals to win the game. Things looked bleak, but Portsmouth's 3-0 defeat on Teesside meant Town were all but safe anyway. Their survival was confirmed the following week when they beat Bristol Rovers 4-0 at Leeds Road, with O'Grady netting his fourth goal of the season.
In 1962 they enjoyed the comfort of a seventh place finish, despite slumping as low as 16th in February after a run of just two wins in 13 games. On 3 March, Huddersfield hosted Leeds United as Don Revie made his final appearance as a player. O'Grady was in the Terriers side that beat the Whites 2-1 at Leeds Road and was not surprised that it proved to be Revie's final appearance. 'I was only young but it was clear to me that Don's legs had gone,' he says. 'He was strolling around and a little frustrated at not being able to do what he had clearly done easily earlier in his career.'
By September of the following campaign Huddersfield were leading the table with O'Grady's hat trick in a 3-2 win at Norwich taking them there. The Times reported thus: 'O'Grady ... underlined why many a covetous eye has been cast in his direction. Clearly he is a talented player with a flair. Twice he left Ashman stranded on the inside to send home right-footed goals; and a third goal was almost his right and privilege when he threaded a needle with a great left-footed shot from an oblique angle. Indeed, before the end only a great save by Kennon and two other near misses prevented O'Grady from increasing his tally.' That took the winger's haul for the nascent season to five goals from six matches.
Their impressive opening run of 13 league games without defeat included the visit at the beginning of September of a Leeds side which included John Charles, newly returned to these shores from six years with Juventus. The Welshman had struggled since his return to Yorkshire, but hit form at Leeds Road. Nevertheless, O'Grady outshone him; he was 'a quicksilver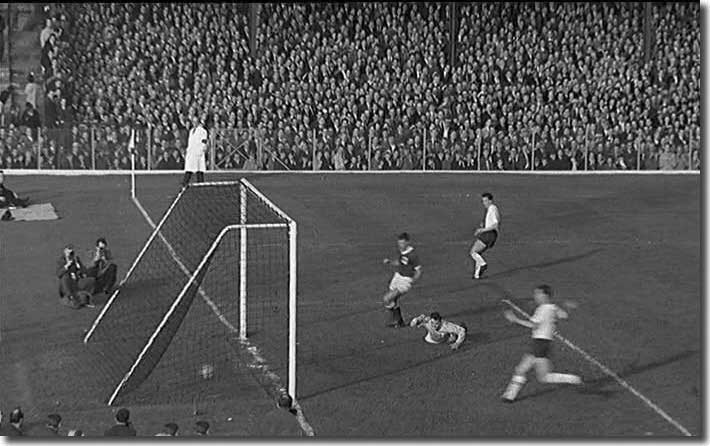 mover' according to the Yorkshire Evening Post, while the Yorkshire Post pronounced him 'top of his class' and showing 'a high standard of brilliance'. The winger set up chance after chance for the profligate Town forwards and went very close to scoring himself on a couple of occasions. In the end, Huddersfield took the lead on the half hour mark when inside-right Len White headed home a great centre from O'Grady. Charles drove home the equaliser before half time, the final one of the three goals he scored during his short return to United before a transfer back to Italy with Roma.
The Terriers lost ground in November and December and the frost bound winter pitches left them kicking their heels without a game from Christmas until March, leaving 20 games to play in 10 weeks. The 6 draws and 6 defeats they played out during that spell shattered any hopes of promotion; they never got into a promotion spot, finishing 6th. On a happier note, O'Grady returned his best ever haul with ten goals for the season.
The winger's consistent form earned him a first England cap on 20 October 1962. It came against Northern Ireland in Belfast in one of the final games of Walter Winterbottom's reign as England manager. The side also included his club colleague Ray Wilson, along with Jimmy Armfield, Bobby Moore, fellow debutant Brian Labone, Alan Peacock and Jimmy Greaves as England sought to rebuild after the recent World Cup finals.
The Times: 'In attack one would agree with the chance given to O'Grady at outside-left. Already he has won an Under-23 cap and why the untested Hinton of Wolverhampton Wanderers was preferred to him in the first place (three weeks earlier against France) it was difficult to follow. O'Grady, of course, may fail in Belfast. Yet it is to be hoped that he will be encouraged. He has something to offer for the future.'
O'Grady scored twice in the closing fifteen minutes as England won 3-1 to record their first Home International victory since April 1960. The Times described the winger as 'uninspired', though acknowledging that he 'certainly awoke at the last to raise a corner of the curtain on his latent display ... O'Grady strode through at inside-right to shoot home, and again within that last quarter hour underlined his new-found alertness as he stroked Peacock's pass just inside Irvine's far post: 3-1.'
'I got my first call-up for England in October 1962, a week after turning 20,' O'Grady recalls. 'I'd never played above the Second Division, but Walter Winterbottom picked me against Northern Ireland in Belfast because Bobby Charlton was injured.
'Jimmy Greaves put me through for one goal, with my right peg, and Alan Peacock for another, with my left. I should have had a hat-trick but played it to someone else, who missed, when I could have scored myself.'
Three weeks later, O'Grady got another chance, in the Under-23 team that played Belgium at Plymouth.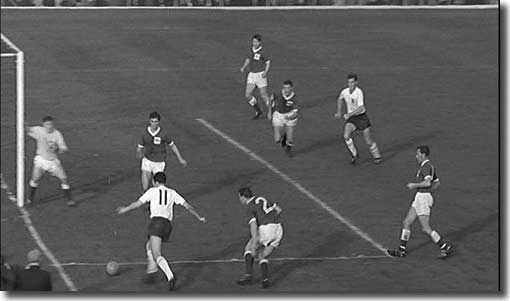 He scored the second in a 6-1 victory by way of a long range drive, with The Times reporting that he had 'displayed speed and guile'.
He was due to win his second full cap on 22 November against Wales, but was injured at the eleventh hour, allowing Bobby Tambling to come in for his debut in a 4-0 victory. Nevertheless, O'Grady was given another outing, with a full England side masquerading as a Football League XI playing the Italian League a week later. The Italians fielded an all-star international line up which included John Charles and Helmut Haller, but the home men triumphed by three goals to two.
The Football League forward line played splendidly and O'Grady gave a tremendous display. He created the first two goals, Tottenham's Les Allen poking home the rebound after O'Grady's shot had struck an upright, and then the winger playing Jimmy Greaves in to net the second.
O'Grady seemed set for a lengthy run in the side, or at least the squad, but new manager Alf Ramsey omitted him completely for his first game, in February against France. He chose instead to restore Bobby Charlton to the left wing for the first time since the 1962 World Cup finals. O'Grady was to remain in sad exile for the next few years as Ramey's wingless wonders became a power in world football.
Back in West Yorkshire, it was widely predicted that Town would build on the outstanding promise of their previous campaign and challenge for promotion in 1963/64. Instead they had to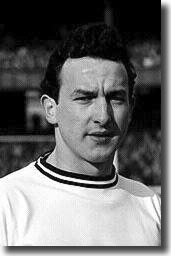 stand by and watch as Leeds United secured the title while their own form fluctuated wildly for the first half of the season before stabilising sufficiently to see them finish 12th.
The following year, a poor start cost manager Eddie Boot his job in early September and home crowds slumped dramatically. Tom Johnston took over as manager, blooding fresh new talent like the Irishman Jimmy Nicholson. Johnson presided over a revival of sorts that saw the Terriers climb to a final 8th place.
Matters continued to improve in 1965/66; Town won their first 3 games, including a 6-0 thumping of Middlesbrough. They were among the pacesetters and O'Grady was in 'brilliant form' according to Phil Brown in the Yorkshire Evening Post, providing great service to the two in form strikers Alan Gilliver and Les Massie; both men scored hat tricks against Boro and had notched ten goals between them in the first four games. O'Grady had contributed a couple himself, but by the middle of October was off to pastures new.
Leeds United, the club that had missed O'Grady as a youngster, came a-courting, but they were now a very different proposition, having just failed to win the league and Cup double. At the start of the campaign, manager Don Revie had tried in vain to sign Blackpool's England international, Alan Ball, but their need now was urgent. United skipper Bobby Collins had fractured a thigh during the recent Fairs Cup-tie with Torino and Leeds badly needed reinforcements.
Revie planned to switch Johnny Giles inside to replace Collins and, with Albert Johanneson also out injured, was in desperate need of a wide man; Mike O'Grady fitted the bill perfectly.
Middlesbrough, Spurs, Everton and Manchester City were all reported to be competing for the winger's signature, but on 13 October a £30,000 fee was agreed and O'Grady made the switch to Elland Road two days after his 23rd birthday. By the end of the week the transfer listed Don Weston had made the reverse journey.
O'Grady: 'Bill Shankly signed me for Huddersfield but, once he left, the training went pear-shaped and the club was just treading water so I wanted to leave... I had played against Revie for Huddersfield at Leeds a couple of years earlier but never spoken to him, so, the first I knew he rated me as a player was when there was a knock at the door one day. It was the Bishop of Leeds' secretary. He was a little Irish fella, who said, "Don Revie is very interested in you and he wants me to pass on my best wishes." Revie had somehow found out that we were a Catholic family and this was his way of getting my Dad on side. It worked as well. After that, we also had a visit from two Leeds City councillors who said Revie wanted me, as did a reporter friend of his called Tom Holley who had been a Leeds player. Don had sent him round as well. It was an illegal approach but it did the trick as I trained so hard that summer that when I signed for £30,000 early the following season I was as fit as I had ever been. It was very clever of Revie, who I only met for the first time after I had signed.'
O'Grady was given his debut at outside-left a few days later, against Northampton, whom United beat 6-1. Giles won the plaudits with a masterly display, while the Evening Post noted that 'O'Grady, although not getting a lot of the ball, had a likeable and a spirited debut'.
He notched his first goal for Leeds the following week, in the 2-1 victory at Stoke City. The Times: 'The real feature was the mobility of this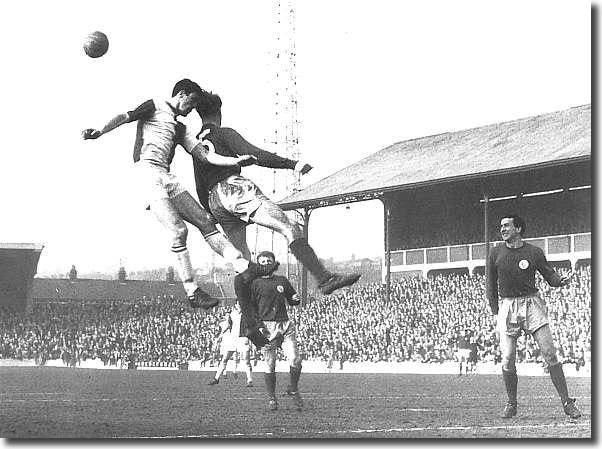 Leeds team. Full-backs as wingers or inside-forwards, wingers back to clear in their own penalty area; forwards switching about like mad: it had Stoke utterly bemused. O'Grady scored the first Leeds goal from the inside-right position after Irvine had dropped Lorimer's cross from the left wing. Their second came from one of their few orthodox, or should it be old-fashioned, moves. Hunter started the move by seizing a bad pass from Burrows. O'Grady, whose capture from Huddersfield looks like being of mutual benefit to the player and his new club, carried it on and a side flick left Peacock with the goal at his mercy.'
O'Grady was initially taken aback by the more professional nature of United's approach: 'In training sessions at Huddersfield, if someone blew the whistle, it might take the players 10 minutes to get into line. At Leeds, it took 20 seconds. The training was sharp and varied; the five-a-sides competitive. Everything was so well organised.'
The move to Elland Road coincided with a recall to the England Under-23 side for O'Grady, selected to play against France on 3 November. England won 3-0 and The Times reported: 'O'Grady was regularly able to beat his full-back, who, it should be noted, was the only amateur on the field. O'Grady used both feet well in dribbling and swerving, but his final passes were often ill directed.'
The winger was on top of the world, seemingly heading for silverware with Leeds and set to figure again in the England reckoning. Surprisingly, he was once more consigned to the international scrap heap, though having the compensation of an excellent first season with his ambitious new club.
O'Grady was virtually ever present for Leeds that campaign, chipping in with some valuable goals. None was more important than the effort away to Valencia in the Fairs Cup in February that saw United home on a 2-1 aggregate; a controversial 1-1 draw in the first leg at Elland Road had ended with Jack Charlton and two Spaniards dismissed for violent conduct.
The game in Spain was goalless up to the 75th minute. Then Madeley set O'Grady free in the penalty area. The Valencia defence appealed for offside, but there was no whistle and O'Grady fired home. Despite heated protests from the Spaniards the goal stood and United were through to the last eight. Phil Brown wrote in the Evening Post that 'O'Grady had a really first class game on the left wing, streaking away in attack with half a chance and doing a lot of fast and accurate defending. He took his goal beautifully, beating off a double tackle and shooting at an angle. He is playing better than he ever did with Huddersfield Town, and England could well look at him again.'
United finished the season runners-up in the league and reached the Fairs Cup semi-finals at the first time of asking, though they were hammered 3-1 by Real Zaragoza in a replay.
O'Grady missed the first two months of the 1966/67 season through injury, finally returning for the League Cup-tie with Preston on October 12. After the 1-0 win, Eric Stanger wrote in the Yorkshire Post, 'O'Grady's return with his strong running and accurate centres brought a big improvement on the right wing.'
He struggled to find his real form, though Richard Ulyatt wrote in the Post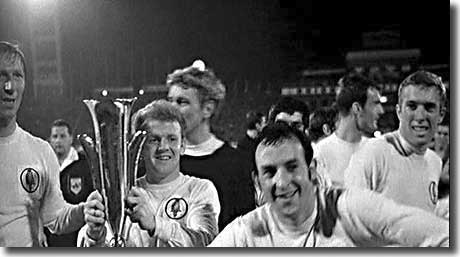 after a 3-1 win against Burnley on 7 January, 'O'Grady on the right wing was the best of the Leeds players, running, harrying, shooting and distributing the ball cleverly and often. He seemed to play more intelligent football on Saturday than in all the other games I have seen him play put together.'
Just as he was getting his act together, O'Grady suffered a thigh strain in the FA Cup against Crystal Palace on 28 January (he had opened the scoring in a 3-0 victory) and was out of action for a couple of weeks. He returned for the 5-0 thrashing of West Bromwich Albion, but aggravated his injury and had to go off after just eight minutes.
He was out until 13 May, when Revie recalled him against Sunderland. O'Grady did enough to retain his place for the first leg of the Fairs Cup semi-final a week later against Kilmarnock. Eric Stanger wrote in the Yorkshire Post that he was 'skimming down the touchline with commendable zest' and it was from his centre that Rod Belfitt nodded home the second goal in a 4-2 victory, while he later struck a shot against the woodwork.
O'Grady was back at the start of the 1967/68 season and featured in both legs of the Fairs Cup final against Dinamo Zagreb, held over from the previous campaign. Unfortunately, the injury curse struck again shortly afterwards; O'Grady badly strained his back and was out of the team until the following March, when he returned in a league match at Newcastle. He only managed one more game, in the FA Cup quarter-final victory over Sheffield United.
He also missed the first few games of the 1968/69 campaign but was fully fit in time to take his place in the second leg of the Fairs Cup final away to Ferencvaros. The goalless draw enabled United to win the trophy by dint of Mick Jones' goal in the home leg.
Phil Brown wrote in his report for the Yorkshire Evening Post: 'O'Grady, probing very constructively on both wings, made more attacking progress than anybody.' The winger was finally free of injury and back to his very best form. He was virtually ever present as United won the league championship for the first time in the club's history, with O'Grady scoring eight times in 38 games.
'I had an exercise regime I'd followed since Huddersfield but Les Cocker told me to stop it. Sure enough, it flared up again in pre-season.
'They tried to say it was all in my mind. Then Johnny Giles and Paul Madeley developed back problems and the thinking changed. It was left to me to tell them when I thought it was coming on. When I did that, I didn't have to train.
"As a result I had a really good season in 1968/69. I missed a couple of early games but ended up playing 38 out of 42, mostly right-wing. I even scored the winner against Manchester United, which went down well as you can imagine. It was the best I ever played, because I was in a fantastic side and for once I was free from injury.
'We lost only twice, 3-1 at Manchester City early on, when I scored and 5-1 at Burnley where Steve Kindon ran riot and Dave Thomas had a superb game. Everything they hit went in. But we had our revenge about a month later - we beat them 6-1.
'It got to the point where we felt we couldn't get beaten. lf we went behind, we always felt we could pull something out of the fire. The spirit was brilliant. That had started a few years earlier with Bobby Collins, an inspirational player, although if you accidentally kicked him in training, you knew you'd get one back! John [Giles] and Billy, and Jack ]Charlton], too - they were always driving us on.'
He got the opening goal in September's 2-1 victory against Arsenal at Elland Road that took United to the top of the table. Eric Stanger in the Yorkshire Post: 'O'Grady's goal was grade A. He ran in hard to meet Cooper's centre perfectly with his head and, thus encouraged, thereafter performed as well as I have ever seen him, eagerly calling for the ball down either wing and also racing back to help his defence. It was pleasing to see a player who has had such ill fortune with injuries really coming back into his own ... With Lorimer below par O'Grady shouldered a lot of his work.' In the Evening Post, Terry Lofthouse commented that he had 'suddenly found a new lease of life ... Never have I seen the former Huddersfield Town player give so much, whether it be in attack or back bolstering the defence. He constantly chased, harassed and tackled with zeal, as well as displaying his delicate ball control.'
When United beat Napoli 2-0 in the Fairs Cup at Elland Road in November, Phil Brown described O'Grady as 'currently one of the most dangerous wingers in the country'. He had painful memories of the second leg in Naples, as Johnny Giles recalled later: 'One of Naples' players (Omar Sivori) butted Mike O'Grady in the face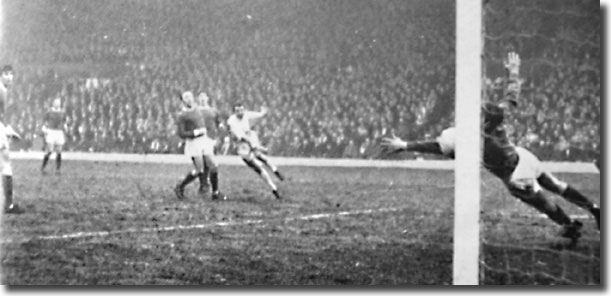 with the ball yards away. The Italian then fell to the ground with both hands over his face and writhing in mock agony. He should have been on the stage with an act like that! He was smiling as he received "treatment" from the Naples trainer, but the referee was completely taken in by the ruse, and issued a stern lecture to O'Grady!'
O'Grady: 'What happened in those early European games had a big impact on how Revie wanted us to play. He knew we had to look after ourselves. Some of the things that went on in European games were beyond belief. Someone spat in my face and I also had one opponent who tried to poke me in the eye. There was another game against Napoli when, after passing the ball, I felt a tap on my shoulder. Naively, I turned round and was head-butted in the face. Straight away, he threw himself to the floor and the referee booked me - even though I had blood dripping down my face. Afterwards, Don called us all together in the dressing room and said, "This is what we are up against, lads."'
O'Grady maintains that Don Revie was a great manager who was ahead of his time in his treatment of players and the way he built Leeds United into a European power, but he believed Revie would have been more successful had he not been so cautious and superstitious. 'Don was too concerned what our opponents might do rather than what we could do to them,' O'Grady argues. 'In my second game we were 2-0 up at Stoke. With 20 minutes left, I thought we'd start knocking it about. Instead he pulled me back behind the full-back. It invited them on to us. Stoke got one back and we ended hanging on for dear life.
'I felt it cost us trophies. At home to Dinamo Zagreb in the Inter-Cities Fairs Cup final in 1967, we were 2-0 down from the first leg in Yugoslavia. Yet he played Paul Reaney, a great full-back but not an attacker, on the right wing.
'He was very superstitious, too. When I first came I put a pair of boots on a table and he came flying across saying: "Never put boots on a table!" I turned up in a green tie one day and he made me take it off. Green was unlucky in the dressing room.
'But he had some excellent qualities, and not just constructing a brilliant side at a club that had hardly done anything. The four years I was at Leeds was the best I was ever treated. I read a book by the son of the old Nottingham Forest winger Stewart Imlach which showed how players were regarded almost as slaves in the 1950s. Revie played then and was determined his players would be happy. He believed they would perform better if they were.
'Don liked people to have a stable home life. He wanted us all married off so we'd be at home at night watching TV, not out on the town. He used to get on to me because I was a single lad. But I was at home anyway - I lived with my mum and dad!'
In December 1968, Eric Stanger commented in the Yorkshire Post after the defeat of Sheffield Wednesday, 'Leeds had not a weak spot. They dovetailed from back to front as a modern side has to do, each man capable of taking on the other's job when necessary. In that respect no one is getting better at it these days than O'Grady who seems to do as much damage from midfield as out on the wing.'
In January O'Grady hit a blistering winner against Manchester United. Phil Brown: 'O'Grady suddenly put Leeds ahead again with a wonder right-foot shot from the left wing that beat Stepney completely as it whizzed away from him. O'Grady and Giles had combined up the left and Giles lobbed the ball over Dunne for O'Grady to swirl in at speed. That goal should have been seen by Sir Alf Ramsey.'
Those performances were typical of O'Grady's season ... he was in the best form of his life and earned a recall for England for the 12 March Wembley friendly against France, six and a half years after his only previous cap. Club colleagues Terry Cooper and Jack Charlton were also in the eleven, with Paul Reaney and Norman Hunter in the squad. O'Grady sealed his selection with two goals in the weekend's defeat of Stoke City.
O'Grady set England on the way to a 5-0 victory when he opened the scoring with a 14-yard volley after 32 minutes. Again he looked ready to stake a claim for a World Cup place, but once more Ramsey discarded him.
O'Grady: 'We won 5-0. I hit the bar, scored a cracking volley and was inches from sliding another one in. So I might have scored three again!
'Back at Leeds, Don said Ramsey was pleased and I'd be on the summer tour to South America, but I wasn't. I was told I'd upset Alf. I'd wanted to come home after the match but we had to stay overnight in London. I got whisked off to a party by Jack Charlton and (journalist) Peter Lorenzo. I was last to get back in which went down badly! Funnily enough I think I was too introverted for Alf. He liked loud characters. I used to sit back and stay quiet.
'When I was with Wolves, Bill McGarry said: "You were terrific that night. Why weren't you picked again?" He asked Alf and told me he said "He only tries when you're in front." Which was funny since I'd scored the first goal!'
Phil Brown wrote in the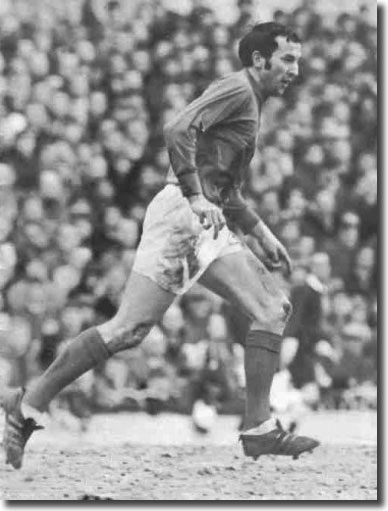 Evening Post on 24 April: 'England team manager Sir Alf Ramsey has dropped Leeds United winger Mike O'Grady. This was today's big shock when the national squad to take part in the Home International tournament in May and the party for the Mexico, Uruguay and Brazil tour in June were named. O'Grady made a fine impression in England's last match against France at Wembley a few weeks ago, and has been on form since. I can only think that Sir Alf is returning to the wingless teams with which England won the 1966 World Cup, for only Lee (Manchester City) of the forwards he announced today has wing experience in depth and he has often been playing inside.'
It might have been a fit of pique from Ramsey at Don Revie's habitual custom of withdrawing 'injured' players from representative parties at the eleventh hour, but if so it did not impact on the international chances of O'Grady's club colleagues. Whatever Ramsey's reasoning, O'Grady's exclusion was a devastating set back but it failed to dampen his enthusiasm as he played the best football of his career with Leeds striding to a first championship.
Leeds' penultimate game took them to Liverpool, the only club that could catch them. O'Grady: 'Bill Shankly was there when we arrived, waiting in the corridor as he always did, growling: "You may as well go home. You'll get nothing here."'
His team did their utmost to ensure Shanks' promise was fulfilled, only for Leeds to cling defiantly to the 0-0 scoreline that finally guaranteed first place. The Anfield crowd sportingly chanted 'Champions' as Bremner led his players towards The Kop, though the acclaim was not universal. 'We never got the credit we deserved from the London press,' says O'Grady. 'Yes, we could be hard and ruthless, but they stereotyped us as dirty and negative and were slow to acknowledge how good we were.'
It was from a typical O'Grady cross that Johnny Giles scored the winner against Nottingham Forest in the final match of the season , which allowed United to set a record points total of 67. The game was goalless with just seven minutes remaining on a frustrating evening when the winger made space and drove a centre to the heart of the area. Giles had a lot still to do, but it was O'Grady's instinct and application that carved out the opportunity. It capped a great campaign for him and he said later, 'It was the best season I had at Leeds because I kept clear of injury, which was one of my downfalls, I used to get injured too often. When we set off that year, I thought we were going to do really well... It was surreal when we were presented with the trophy. I couldn't get my head round the fact that this was the club I watched as a small boy.'
After such a wonderful campaign, O'Grady looked forward eagerly to the opportunity to play in the European Cup.
Phil Shaw in Backpass magazine: 'It was the summer of '69 and Mike O'Grady had the world at his feet. At least he would have done but for a large, painful swelling under one of them... during the close season, as he looked forward to parading his two-footed trickery, searing pace and scoring ability in the European Cup, his left foot turned septic. That carbuncle, allied to his own misjudgement and the vagaries of Don Revie and Sir Alf Ramsey, would send his career into decline.'
O'Grady managed to recover from the problem but, after playing in the first two league games of the 1969/70 season, he was dropped to accommodate the new striking partnership of Mick Jones and Allan Clarke; the latter had arrived in the close season for a British record transfer fee.
The foot pain meant he played one pre-season match. 'The Friday before our opening game, against Tottenham, I was amazed to see my name on the team-sheet. I sat there thinking: "You've got to go and tell the manager you're not ready to play."
'Then I thought: "Well he's picked me so I'll play." I wasn't at my best but we won 3-1. I did better in midweek against Arsenal, but Don pulled me aside and said: "I don't think you're fit." I could've told him that!
'With hindsight, he'd spent £165,000 on Allan Clarke. I suspect he wanted to recoup some of that. I played in the reserves but got back in the team and scored in the first minute of our first European Cup game, when we beat Lyn Oslo 10-0.'
Understandably annoyed, O'Grady met Don Revie to discuss his future but could not get the assurances he sought; it was announced on 2 September that he had asked to be made available for transfer. Revie said: 'I'm very disappointed that I couldn't persuade Mike to change his mind. He told me he is very concerned at not getting a regular first team place so I've reluctantly decided that we shall be prepared to talk about a move if the right offer comes along. We shall circulate league clubs to this effect. I am sorry to lose Mike, but he and I could not agree on his insistence on a regular first-team place with us ... He has given us excellent service and we shall be sorry to see him go.'
After more than 100 games for United, O'Grady was a little equivocal about moving on, but had grown increasingly disenchanted with Revie's management style and cautious outlook. He later recalled the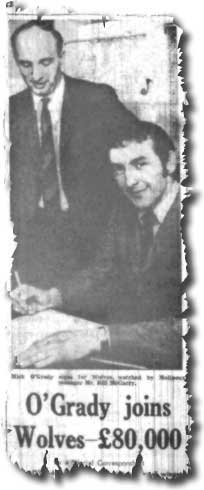 manager's timid approach at the time of the Fairs Cup final second leg against Dinamo Zagreb in 1967: 'Revie was really defensive although we had been beaten away. For one thing, he had Paul Reaney on the right wing but also he filled our heads with the opposition. I was a winger yet he was warning me about the other winger ... expecting me to operate defensively as well as up front. You'd be sitting there thinking: "God, just let us play!" It was hard work ... There were times when he might have gone on too long about the opposition, which got you thinking more about the opposition than actually playing the game. You're okay, but you were worried about them. He was a bit ultra-cautious, let's say.'
United's supporters were outraged when the news broke and the Yorkshire Evening Post were snowed under with fans' letters of protest: 'United's inability to find a place for O'Grady and the decision to place him on the transfer list make probably the first bit of bad business at Elland Road in the last six years. It really must mean the end of United as a soccer power. Every team is out to hold the champions, and fast orthodox wingers are the only answer to blanket defence. There will not be such a player at Elland Road if O'Grady goes ... O'Grady's absence from the team is one of the main reasons why it has not been scoring the vital goals ... Don Revie's Madeley complex can ruin all the great work done by the team. Madeley is a great player, and can be sure of the centre-half berth when Jack Charlton retires, but let the forward positions be filled by forwards. Greenhoff gone, Lorimer nearly and now O'Grady.'
Wolves, managed by O'Grady's former Huddersfield team mate Bill McGarry, agreed a fee of £80,000 with Don Revie a couple of weeks later. The Molineux club were in need of a replacement for Under-23 star Peter Knowles, who had recently announced his shock decision to become a Jehovah's Witness. The Wolves bid was stymied with O'Grady initially unable to agree personal terms.
With Eddie Gray out injured, O'Grady was recalled by Revie for United's first European Cup-tie, at home to the Norwegian amateurs Lyn Oslo on September 17, and opened the scoring after 35 seconds. Phil Brown: 'O'Grady swept in fast from the left wing on to a perfect inside the back pass from Madeley and slotted a text book angled shot past keeper Svein Olsen from 18 yards.' It was the fastest goal ever scored in the competition.
O'Grady retained his place for the weekend's 2-0 victory against Chelsea, but remained on the transfer list. On 23 September, it was announced that he had managed to agree terms with Bill McGarry and was on his way to Molineux after all. McGarry: 'I know he is a good player and I feel his experience will do the rest of the team good.'
O'Grady explained his apparent change of heart: 'I said no earlier to the chance of joining Wolves because it was suddenly sprung on me. I wanted more time to think it over and in the long term I think that a move to Wolverhampton is the best thing.
'In October - when everything happens to me - Don called me into his office and said 'Wolves are in for you'. Giles and Bremner wanted me to stay, but I decided to go. I soon regretted it. I'd left the best team in the country. Two weeks later I remember thinking: "Oh, Michael, what a mistake you've made."
'Revie always told us other teams were frightened of us. I doubted it, but the Wolves lads were forever asking about Leeds. In the end, (manager) Bill McGarry had to tell me to belt up.'
O'Grady was bemused by elements of Revie's behaviour leading up to the transfer: 'I'd had my best year, clear of injury though I started off the pre-season in 1969 with a carbuncle underneath my foot. I thought I wouldn't get back in the team... but to my surprise I did, though I didn't play very well. We had a chat and Don said he didn't think I was fit enough. So I played in the reserves. I thought, "He wants me to go." Then he told me Wolves wanted to buy me. I said I didn't want to go. But he came up again and said that Bill McGarry wanted to see me. So I travelled down to Wolves and signed. It was the biggest mistake of my life. I wasn't happy and I didn't like the set up.'
He spoke later of the awe with which his new team mates regarded his old side: 'They said they were frightened of Leeds. They thought we were hard, that they would always get put under pressure. They were always asking me about Leeds. Then when I had been there a few weeks, Bill McGarry got sick of it. He told me to stop talking about them.'
The suspicion that he had been too hasty intensified whenever O'Grady met Bill Bremner socially after the move. 'Billy would say: "You'd love it now. He has let us off the leash." I used to grit my teeth.'
That said, O'Grady always had the sense that, as the Leeds boy who had come from another club, he was something of an outsider. 'Most of the lads had been there from the age of 15, and you get a different feel for the club if you do that. Football-wise, I grew up at Huddersfield, which is why I still have great affection for them.
'It's probably just in my head - and I count some of the lads as great friends - but I never felt I was part of Revie's family.'
Wolves were doing surprisingly well at the time and sat level on points with Leeds United and Stoke City in the top six. They hung on gamely to that placing for much of the campaign, though eventually fading away to finish 13th with O'Grady beset by more injury problems.
O'Grady: 'I hurt my knee ligaments in December after only a couple of months at Wolves. Ironically, it was in a friendly at Dunfermline that Bill McGarry had tried to get out of playing. We were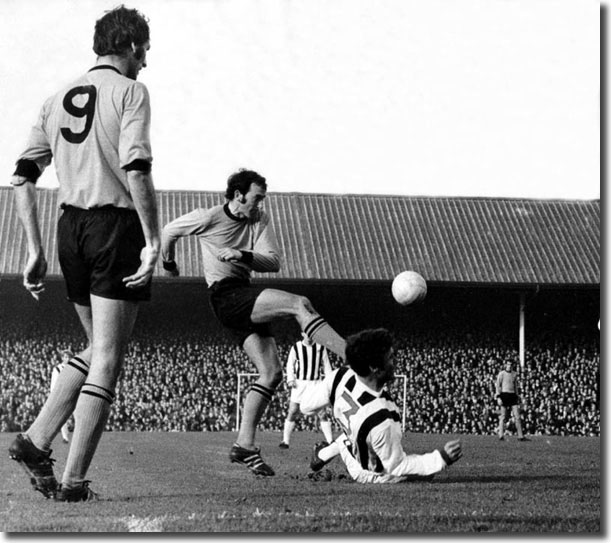 three or four up with a few minutes to go when a defender really caught me. Then I hurt my Achilles tendon in the gym while I was on the way back from that lay off.
'I played a few more games that winter, although I often struggled to get through 90 minutes, and I broke down again in the following pre-season. I went off for an operation and they found out I'd torn my tendon in two places. For a time, there was a worry that I wouldn't play again. With trying to carry the injury, I had put my ankle out of line, so that had become a problem as well, then Mike Doyle kicked me in the face and I had stitches which became infected. I just didn't seem to have any luck at Molineux.'
He did endear himself to the Wolves faithful, though, by netting a spectacular winning goal in the closing minutes of the home clash with the hated West Bromwich Albion on 1 November 1969. He also scored in the return, a 3-3 draw at the Hawthorns on 28 February. Despite his injury problems O'Grady scored 4 goals in 22 appearances that season.
In 1970/71 he played just 11 times, but his only League goal of the campaign was enough to secure a home win against Liverpool at the end of February as Wolves finished fourth.
In his three years at Molineux, O'Grady managed just 32 games but remembers his time there with some fondness, saying, 'We had a good run in the UEFA Cup and won the Texaco Cup when I was there, and when I left they won the League Cup.' He struggled most of the time to displace Dave Wagstaffe, who was in the best form of his career and was virtually an ever present during O'Grady's years at Molineux.
O'Grady was loaned out to Birmingham in February 1972, with City on the way to the FA Cup semi-finals and promotion from the Second Division. While on loan at St Andrews, O'Grady was implicated in controversy when Wolves hosted Leeds in May 1972. It was two days after United won the FA Cup by beating Arsenal and they needed just a draw to claim the championship and the Double.
The Mirror later claimed that Don Revie tried to fix the game. Andrew Mourant: 'It was alleged that Mike O'Grady had been approached by Revie as an intermediary to see if the Wolves players might be bribed so that the game would go in Leeds' favour. The Mirror article, quite explicitly, had O'Grady claiming that Revie made the offer, and O'Grady made the approach on his behalf.'
O'Grady strenuously denies those allegations to this day. He insists that he was never chased by the Mirror for an interview or in fact spoke to them on any occasion about the matter.
This isn't the first or last time that Fleet Street has been less than straightforward with its stories and O'Grady was clearly very upset by the speculation. He is a supporter of functions to raise money for Leeds causes, such as the erection in 2012 of the Don Revie statue at Elland Road and was mortified by a story that had got out of hand and damaged his reputation.
Whatever the motivation, O'Grady's Wolves teammates were certainly fired up for the game, winning 2-1 to deny United the double and end the season in 9th position themselves, going on to lose to Tottenham in the final of the UEFA Cup later that month.
O'Grady quit Molineux in November 1972 for a new start at Third Division Rotherham in a £9,000 deal. He rarely found his best form with the Millers and his only goal in 1972/73 came in the last but one game of the season,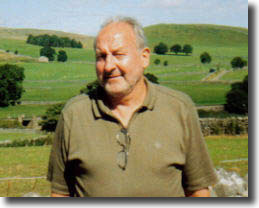 which saw them defeated at home by Oldham and relegated. He had managed just 15 games.
In February 1974, Rotherham sacked O'Grady for an alleged breach of contract. He was the second player fired by manager Jimmy McGuigan within a month, joining Eddie Ferguson, who was dismissed for a breach of club disipline. O'Grady had made 28 first-team appearances for the Millers.
It was sad to see a player who had reached the heights of the game seeing out his final year in such mundane surroundings as Workington, Darlington, Mansfield and Hartlepool. In all he managed a career total of 45 goals in 311 league games.
For the next 18 years he worked in the documentary film department at Yorkshire Television. 'I got the job through someone I knew; it had nothing to do with what I knew,' he laughed. When a wave of redundancies came along at YTV, Mike did a bit of freelancing before landing a job at the Royal Oak pub in Aberford in 1995.
He regularly appeared for United's ex-players XI in charity matches, though he never had any interest in getting involved with coaching, saying, 'I leave that to the experts and just go along to watch.'
There were many unhappy times and bitter disappointments in Mike O'Grady's career, but at his peak he was one of the best wingers in England. His contribution to Leeds' cause in 1968/69 was outstanding. He will long be remembered for his dazzling runs down their right flank as they proved themselves the outstanding side in the country. His goals and assists earned many vital points for United at a time when they often struggled to convert their dominance of games into scores on the doors.