Horatio Stratton Carter, universally known as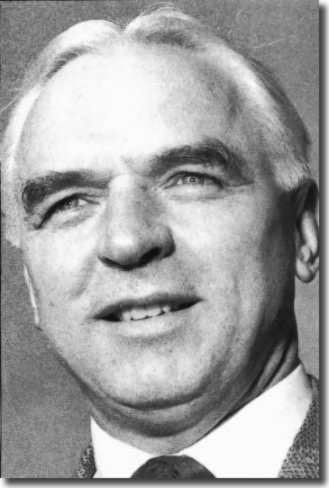 Raich and nicknamed The Silver Fox for his grey hair and wily play, was one of the greatest inside forwards ever produced by England, an ice cool player who always seemed to be the one pulling the strings and making things happen. He had won every honour the English game had to offer by the age of 24 and, even though his managerial feats never equalled the extraordinary playing achievements, he was still good enough to help Leeds United regain their First Division status in 1956.
Born in Sunderland on February 21, 1913, he was a winner from the start, being awarded four England caps at schoolboy level in the 1926-28 period. He was rejected by Leicester City after trials, but Sunderland, his home town team and among the giants of the English game, were on the look out for good young local talent and signed him as an amateur in November 1930. He gave up a position as an apprentice engineer to turn professional a year later.
Carter made his senior bow for the Roker side two months before his 19th birthday in the 1933-34 season. He was capped at full level for the first time by England in 1934, in the 3-0 win against Scotland at Wembley.
Carter made outstanding progress in the Sunderland and England sides and became the youngest man ever to captain a League championship winning team when he led an ageing Sunderland side to their first title win in 23 years in 1936, aged just 22. He was the club's joint top scorer, despite his primary responsibility being to run the midfield.
It was a momentous season for Sunderland and Carter as they finally put an end to the championship dominance of the glorious Arsenal team of the Thirties. The Gunners had won the title for the previous three seasons, but Sunderland were simply unstoppable that year, winning the championship by a clear eight points. One crucial game on the way to glory was the home game with the reigning champions on December 28. Sunderland ran out 5-4 winners in an extraordinary tussle which saw Carter hit their last three goals.
Carter was again the leading light when he scored a last minute winner in the Charity Shield battle between the two teams in October 1936 and the day belonged to him again the following May. After marrying his sweetheart,
Rosie, at the end of April 1937, Carter had only spent a few hours with her before leading out his beloved Sunderland for the FA Cup Final against Preston North End. The Lancashire side took the lead in the 38th minute, but seven minutes after half time Bobby Gurney equalised from a Carter corner. Twenty minutes later Carter gave Sunderland the lead and soon afterwards laid on Sunderland's third before receiving the trophy from the Queen in Coronation year. Raich Carter believed in doing everything with a certain amount of style.
He was now 23 and had the football world at his feet, but his glorious career was put on hold by the onset of war in 1939. During the conflict he served in the RAF and appeared as a guest for Derby County whilst helping to rehabilitate injured airmen at RAF Loughborough. He was probably at his peak during the war years and added 17 unofficial caps and 18 goals to his meagre official total of 13 internationals and 7 goals. Some of those caps were gained after the war and he played his final game for England in 1947 as they beat Switzerland 6-0 at Highbury.
In his time with England Carter proved the ideal partner for the brilliant winger, Stanley Matthews. Carter once complained that when he gave Matthews the ball, he never gave it back, and the two often vied for the starring role in an illustrious team.
Unsettled at Sunderland, who after a disagreement had put Carter on the transfer list, he moved on to Derby County permanently in December 1945 for a fee of £8,000. "Sunderland were silly to sell me for that price and Derby were lucky to get me," he once said. At Derby, he formed a dynamic partnership with Irish international Peter Doherty, who served with him at Loughborough, and they helped the Rams to an FA Cup Final success over Charlton Athletic in 1946. Carter didn't manage to score in the 4-1 Wembley win, but he was the club's top scorer with 12, despite only arriving part of the way through the season. He thus became the only player to gain a winner's medal on either side of the war.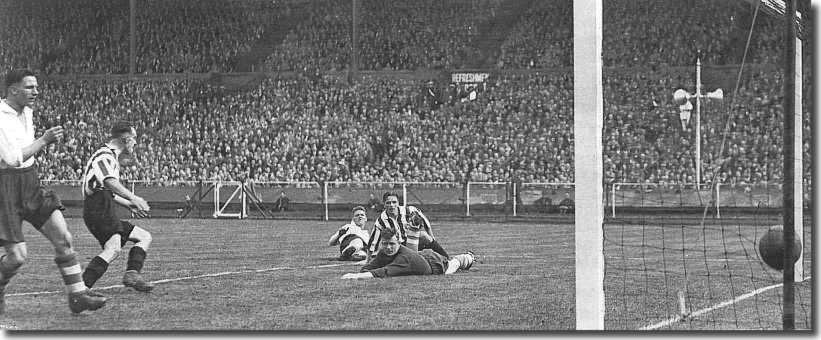 In March 1948, Third Division side Hull City made a shock move for 35 year old Carter. The Yorkshire club were now managed by the charismatic and dictatorial Major Frank Buckley, who had enjoyed success and headlines before the war when he had built Wolves into a First Division power. Buckley put £6,000 of Hull's money up to secure a player who was still marvellously gifted. Carter also became Buckley's assistant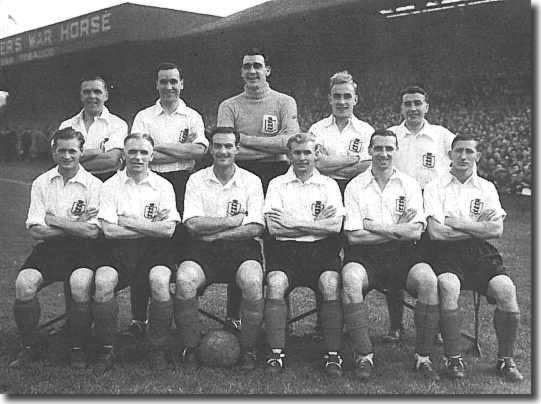 and a couple of months later he took over as player manager when Second Division Leeds United lured away the Major to lead their promotion drive.
Carter's debut on April 3 1948 came too late to help Hull's faltering promotion bid and they eventually finished fifth, but he was undoubtedly the star of the Third Division and was able to demonstrate all of his skills on the field. He proved himself an astute and able manager and led the club to the Third Division championship in 1949.
The following November he paid Leicester City £20,000 for their 22 year old inside forward Don Revie. The attraction of playing with one of his schoolboy heroes really appealed to Revie, who had first caught Carter's eye during a match between the two clubs earlier in the season. Among Carter's other buys was former Stoke and England centre half Neil Franklin.
Carter went on playing until 1953, but recognised much sooner that he was nearing the end of his playing days. He had seen enough in Revie's play to believe he might be his ideal replacement as Hull's playmaker. The two played together in the Hull forward line and Revie loved every minute of learning from the master. He admired most Carter's ability to find space on the pitch, attract the ball like a magnet and always having the time and assurance to play the killer ball. Revie learnt much from Carter and was inspired by the way he ran the game.
They tended to play in the same way, however, and did not really gel. Revie had to adapt into a deeper half back position and Carter didn't rate Revie's time at Hull was a success: " I think he let me down. I was expecting too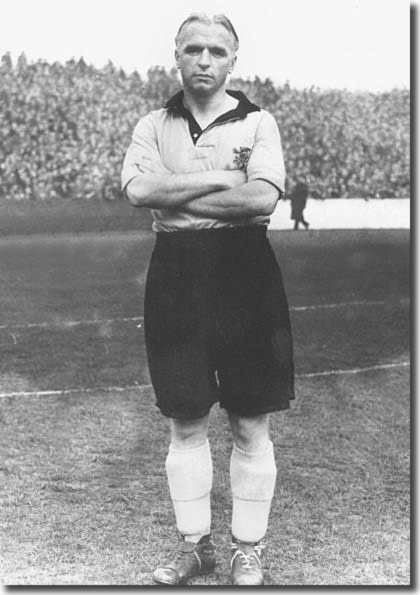 much too soon. Revie didn't play as well as I thought he would … I always thought he was an inside forward but he didn't have the punch an inside forward should."
Hull's form was inconsistent. Franklin sustained a cartilage injury and in September 1951 Carter quit Hull after a dispute with the directors, saying he was leaving because of "disagreements on matters of a general nature in the conduct of the club's affairs."
He retired to run a confectionery shop in Hull and a month later Revie was off to Manchester City and eventual England honours after a £25,000 deal. In the absence of Carter, Franklin and Revie, Hull City struggled and spiralled down the table. Carter was persuaded to come back for the tail end of the season and led the club in their successful fight against relegation before retiring, taking his final Football League playing record up to 218 goals in 451 games.
In January 1953, the Silver Fox was back at the age of almost 40, making a comeback with Cork Athletic in Ireland and inspiring them to an Irish Cup win. Following that success he answered the call of the Leeds United board and took over as manager from Major Frank Buckley for a second time.
Carter inherited a Second Division side which had come close to promotion several times under Buckley. They had an undoubted star in John Charles, but suffered extensive financial difficulties with little money available for buying new players. In Carter's first season, Leeds finished tenth, exactly the same as in Buckley's final year, but Charles had a remarkable time of it, hitting a club record 42 goals in 39 league games.
Carter had a self confidence that some of the players at Elland Road felt bordered on arrogance. A dressing room row following a bungled free kick routine that cost Leeds a goal during a 5-3 defeat at Bury early in 1954-55 made captain Tommy Burden decide that he'd had enough: "Carter was blaming the goalkeeper John Scott. I thought 'This isn't fair …' so I turned round and said, 'You're the one who's bloody well to blame.' We fell out. I think Raich suffered from thinking that there weren't many better players than he."
Burden, who had regularly made the marathon 500 mile round trip to matches at Elland Road from his home in Somerset for more than six years, was transferred to Bristol City. He was not alone in finding the new Leeds manager hard going.
Jack Charlton, too, was unconvinced of Carter's abilities: "Raich Carter wasn't a coach, and he didn't employ coaches. Everyone respected him as a great player of the past, but he didn't understand that you might need help to work on your game. Maybe Raich was such a good player that he didn't understand how things that came easily to him might be difficult for other people. The only training we used to do at Elland Road in those days was to run down the long side of the pitch, jog the short side, sprint the long side, and so on. We used to have five-a-side and eight-a-side matches on the cinder surface of the car park. But no one ever coached you, there was nobody you could talk to about your game, we never went out and practiced free kicks or corner kicks or anything like that. We never really had any team talks,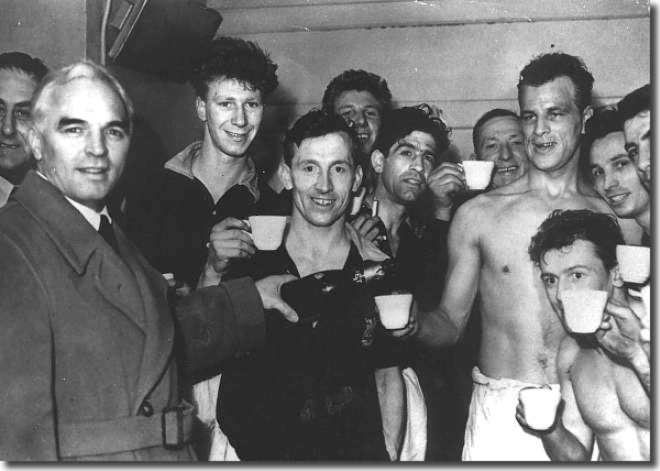 and we never had a run down on the opposition. Leeds United wasn't what I would call a professional club in those days. You trained in the morning, you went home - nobody bothered what you did the rest of the day."
"Carter was very opinionated," says John Charles. "He had the view 'I do it this way, so you do it this way, whichever way I say.' He wouldn't let you argue. He was a nice man but he loved himself. He would take the credit for what you'd done."
Yet Carter made sure that he developed Charles' potential to the full, and gave him some valuable coaching and insights on how to improve his game. The Welshman continued to prosper under Carter's leadership and in 1956, the two of them led Leeds United to a promotion triumph.
They started well enough back in the First Division, but when they lost forward Albert Nightingale through injury in the first game and finally sold Charles at the end of the season, reaping a world record £65,000 from Juventus, their form inevitably suffered. Carter maintains he was given less than half of the Charles money to find a replacement and Leeds finished the 1957-58 season in a disappointing 17th place.
Despite the promotion success and all Carter's pleadings of inadequate funding, the Leeds directors declined to extend the manager's contract when it came up for renewal in May 1958. He was devastated and the move came as a surprise to most of the football world. It was a bitter and contentious time for the club and Carter, who understandably felt hard done by.
He stayed away from the game for a while, but could not resist its draw for long and was appointed manager at Third Division Mansfield Town in January 1960. He couldn't prevent their relegation at the end of the season,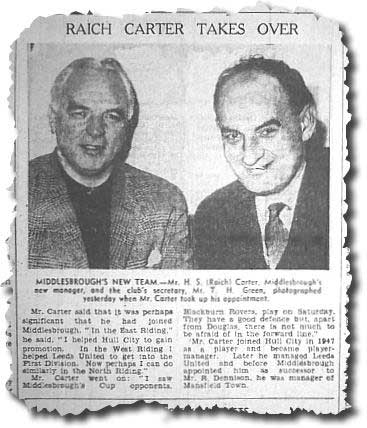 but after two seasons of struggling, they returned to the Third Division in 1963 after finishing fourth. Carter wasn't there to see the final triumph, however, as he left to manage Middlesbrough, then in Division Two, in January 1963, taking over from Bob Dennison.
The Ayresome Park club were in decline after the loss of goalscoring wonder boy Brian Clough to North East rivals Sunderland in 1962 and Carter struggled to improve matters. His dealings on the transfer market were disappointing. He allowed promising players like Alan Peacock and Cyril Knowles to leave the club and did not buy wisely with the money.
Stan Anderson was Raich Carter's last signing, having previously skippered both Newcastle and Sunderland in a distinguished career. However, he did not originally intend playing for Boro, nor was it Carter who enticed him to Teesside: "It was Eric Thomas (Boro's then chairman) who persuaded me to join Middlesbrough. I was always interested in becoming a coach, and he said to me 'Boro are struggling. Come and be our coach.'"
The laid back style of Carter's management is exemplified by a story told by Anderson. Soon after he joined Boro as player/coach, the team were on their way to a vital away game that they could not afford to lose; relegation was staring them in the face.
"On the coach going to the match, I had a word with Raich and told him that he needed to give the players a strong team talk before the game; he really needed to gee the lads up, because we were dropping down the league like a stone.
"So as the coach pulls to a halt in the car park, Raich stood up and said 'Right lads, here we are, safely arrived at our destination. Look at this man sitting next to me who drove us here; he got us here correctly, safely and did a smooth professional job. That's what I want from you tonight lads, give me a professional job. Right, over to you Stan.'
"I was just speechless. I had to get up and follow that! I did my best, but of course, we lost the match. The problem was that because Raich was
such an exceptionally gifted footballer in his day, he thought that everyone else could do the same, and couldn't understand that most players would never be as good as he was no matter how hard they tried."
By February 1966 Boro were as good as relegated to the old Division Three for the first time in their history, and Raich Carter paid the price with his job.
He ended his association with football after this and returned to Hull to run a sports department in a local store. He later ran a credit business in Hull. He suffered a stroke in September 1994, and passed away at his home at Willerby, near Hull, aged 81, leaving a widow, two daughters and a son.
Raich Carter was one of the greatest inside-forwards ever produced by England, being often referred to as 'The Maestro' for the way he took control of games. He was the complete inside-forward who could create and take chances with equal flair. He had a fine footballing brain and could shoot fiercely with either foot. He was an arrogant performer, strutting around the midfield and dictating the flow of play as he saw fit. He had been a superb talent, the master of all the attacking arts. He carried shooting power in both foot and married his talent with resolution and dedication.
It seemed, however, that the mundane part of the manager's role, the administration, the negotiation, the day to day stuff, was boring for him. He missed the joy of playing and didn't pay due attention to the duller part of the job. As a perfectionist, he was constantly frustrated by having to deal with run-of-the-mill footballers. He had probably earned the right to such an attitude.
He also shone at cricket, winning a county cap from Durham CCC in 1932 when he made three appearances for Derbyshire, and was an athletics star as a schoolboy.