If you can meet with Triumph and Disaster
and treat those two imposters just the same ...
Yours is the Earth and everything that's in it,
and - which is more - you'll be a Man, my son!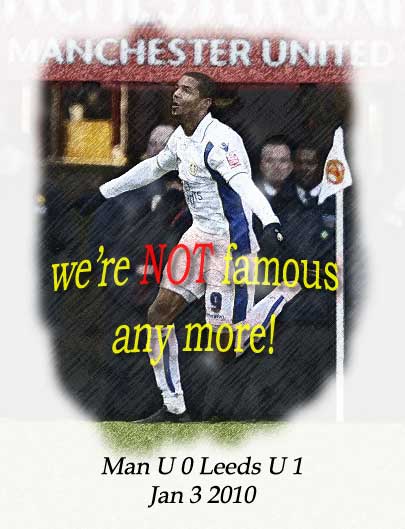 That'll do for me ...
Despair is a fierce and wonderful thing and we have known more than is good for us
The definitive history of Leeds United Football Club, covering everything from the early years prior to the formation of Leeds City right up to the present day of life back outside the Premiership with little money (AGAIN!) ... all the managers, all the players, all the matches. If you want to know how the Mighty Whites got where they are today, you have come to the right place.
Don't look here for today's news - there's plenty of other sites concentrating on that - this site is devoted to the ecstasy and misery of life with Leeds United and the astonishing history of the club over the last century or so.
Football fans are well known for enjoying betting on their teams, both in live bookies and at online sports betting sites. Guides for UK gamblers like OnlineCasino.co.uk help them choose the best options and bonuses. Others prefer to use skill, for example in games like online poker, where UK players can play in pounds.