If you can meet with Triumph and Disaster
and treat those two imposters just the same ...
Yours is the Earth and everything that's in it,
and - which is more - you'll be a Man, my son!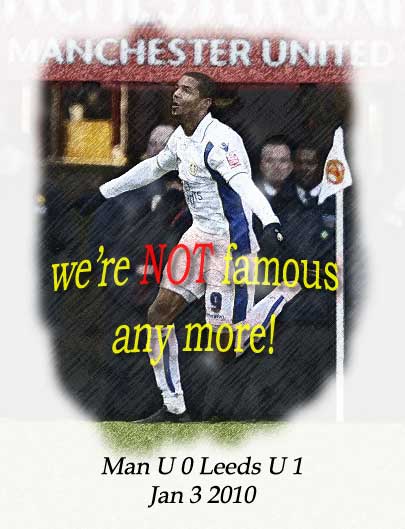 That'll do for me ...
Despair is a fierce and wonderful thing and we have known more than is good for us
The definitive history of Leeds United Football Club, covering everything from the early years prior to the formation of Leeds City right up to the present day of life back outside the Premiership with little money (AGAIN!) ... all the managers, all the players, all the matches. If you want to know how the Mighty Whites got where they are today, you have come to the right place.
Don't look here for today's news - there's plenty of other sites concentrating on that - this site is devoted to the ecstasy and misery of life with Leeds United and the astonishing history of the club over the last century or so.
Football players must have a tremendous amount of endurance to run up and down the football field for 90 minutes in each contest. Poker players lament how trying it is to sit at the poker site for 12 hours a day for several days in a row when trying to win a online poker tournament. A football player certainly has the discipline to handle this kind of situation.
If you are going to bet on the mighty Leeds United, then be sure to check out these betting offers to ensure you are getting the best value
Mighty Leeds fans why not back your local team with some 'free online bets' on upcoming fixtures this season. Don't miss out on these fantastic online free bets!
Competitive online bingo games are what Jackpot Joy does best