Part 1 An Appreciation - Part 3 Centre stage with City (1951-56) - Part 4 Shuffling off stage (1956-61) - Part 5 On the march with Leeds United (1961-67) - Part 6 The agony and the ecstasy (1967-74) - Part 7 Inn-gerland! (1974-77) - Part 8 Disgrace and despair (1977-89)
The North East of England has long been a hotbed of footballing talent, regularly throwing up young men who were destined to make their way in the world in shirts, shorts and boots. There were most famously Jackie and Bobby Charlton, World Cup winners in 1966, Wor Jackie Milburn, the dashing centre forward who became Newcastle United's swashbuckling spearhead, the four Milburn brothers, three of whom became defenders with Leeds United, brash Brian Clough, who bagged goals for Middlesbrough like they were going out of fashion, tough tackling Leeds defender Norman Hunter and in latter days goalscoring machine Alan Shearer.
Jack Charlton said, "There's a saying in our part of the world that if you shout down a pit, up will pop a footballer." That in a sense says it all. In the land of the Wear, the Tees and the Tyne, choice of career was simple, the pit or the pitch. The only available leisure activity for most young lads was kicking round a football, or anything that resembled a ball.
Sunderland and Newcastle were giants of the English game in the first quarter of the Twentieth Century and their prominence inspired many an impressionable young man. Between 1892 and 1927, the two clubs won the League title nine times and provided Cup finalists on seven occasions.
Just weeks after Newcastle won the last of their four League Championships, Donald George Revie was born on 10 July 1927 in a tiny two bedroomed terrace house in Bell Street, near Middlesbrough's Ayresome Park stadium, the youngest of three children, with older twin sisters.
Revie's father took him to see Middlesbrough for the first time when he was six, and by the time he was nine he was showing some promise as a footballer. Those were hard days in the North East, with high levels of unemployment and his father, a joiner by trade, was on the dole for two years. Though Don was given some football boots, his family could not run to a ball as well, and the youngster had to make do with a bundle of rags as a makeshift alternative. However, he did befriend George Tinsley, "proud owner of Bell Street's only leather football", so he was not too badly disadvantaged.
His mother died of cancer in 1939 and the loss hit Don Revie hard, leaving him feeling vulnerable and isolated, and the insecurity remained with him to the end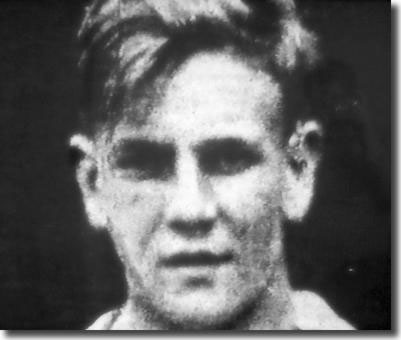 of his days. Having little else to do and desperate to distract himself from brooding thoughts, the boy spent all his spare time playing football and practicing his skills, developing talents that would serve him well in years to come.
He left school at 14 and became an apprentice bricklayer, although he continued to play football with Newport Boys' Club. After six months, he was on his way to bigger things when Bill Sanderson, who managed a reputable local team, the Middlesbrough Swifts, paid five shillings to secure his services.
Sanderson was a gifted and visionary coach and impressed Revie with his dedication and thorough preparation, encouraging players to attend team talks on Sundays and rehearse set piece moves. Sanderson preached the value of switching play by long passes across the field or cutting defenders out with swift through balls, and the lessons would be internalised for recall when Revie became a manager himself. He noted Sanderson's manic obsession with acquiring in-depth knowledge of the Swifts' opponents in order to prepare his lads to take them apart - ever afterwards Revie would emphasise the benefits of knowing thine enemy and sound pre-match planning.
Sanderson extolled the virtues of hard work and playing as a team, and the Swifts enjoyed local dominance from 1942 to 1944, winning many competitions. News quickly got around and two professional clubs began making overtures to Revie, with Leicester City vying with his local club for his signature. Leicester scout George Carr was always on the look out for players spotted by the Swifts and eventually beat Middlesbrough in the race for Revie's signature, persuading him to up stakes and leave his home ground.
Eric Thornton from his book Leeds United And Don Revie: "Johnny Duncan was the pleasant, experienced fellow who guided Don over the early years. Uncle Jock, as he was always known to everybody in the family circle, first heard of the boy from someone living near to the Middlesbrough club. He kept his ear very close to the ground, saw him in action, and recognised that this youngster with the lean build of a greyhound, and almost the speed to match it, was improving fast. So, remembering the doggerel of Alice's Walrus, he knew when the time had come, and introduced him to Leicester's payroll.
"He was just a stripling of seventeen, and playing for the Filbert Street club at that time were such stalwarts as Derek Hines, Ken Chisholm, the wartime RAF pilot and Scottish striker who also assisted Leeds, Partick, Cardiff and Sunderland, and Jack Lee, who made the headlines one day in a rush transfer to Derby, and another day by his strong leadership of the England attack in Belfast, when he hit one of the four goals which sank the Irish."
He made his debut on the right wing for City at home to Wolves on 26 August 1944 and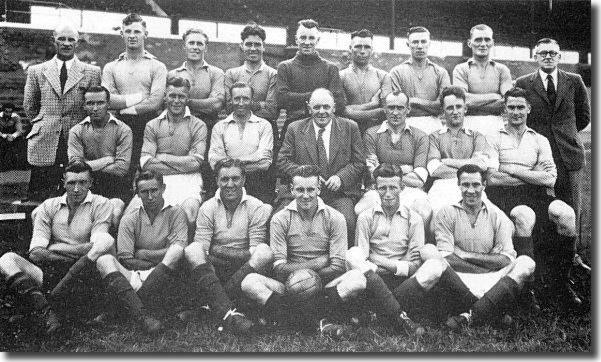 quickly made himself a valued member of the team. Leicester and England midfield player Sep Smith, one of five brothers who played professional football at various levels, took him under his wing at Filbert Street.
Smith was a talented player and just the sort of quick-witted inside-forward whom Revie adored. He was quick to see openings and was always ready to play the defence splitting ball that so excited crowds.
He recognised Revie's promise and put great effort into coaching him, recalling "As it was during the war, we didn't have many youngsters then. But I could see he had potential when he came down for a trial and I used to coach him lots with the ball. I'd say come on with me, and we'd go into a corner and I'd teach him things.
"He was an eager young player but I used to make him cry when I told him he did things wrong. He told me he would go home after the match and start to cry. I was pushing him because I believed in him. When he used to cry, I told him he should do things right. But he could cross a ball and kick a ball the right way. I would teach him the way to go … to pass the ball in front of the player so he could run on to it. And I would teach him how to trap it."
Andrew Mourant in his biography of Revie, Portrait of a Footballing Enigma, recounts some of the advice Smith gave: "He drummed into the young, receptive Revie four principles: when not in position, get into position; never beat a man by dribbling if you can beat him more easily with a pass; it is not the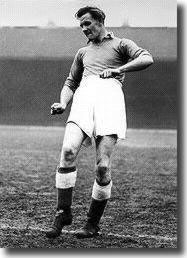 man on the ball but the one running into position to take the pass who constitutes the danger; and the aim is to have a man spare in a passing move. Soccer would then become easy."
Revie enjoyed good progress with Leicester, making 33 wartime performances, and he did well in 1946-47, the first full season after the resumption of peace. However, he suffered an ankle injury that could have ended his career before it had got off the ground.
Leicester City were relegated in the last peacetime season, and Revie was given his chance as they chased promotion. Johnny Duncan had just taken over from Tom Bromilow as manager at Filbert Street and liked what he saw of Revie's style.
The new man was an admirer of smart inside-forwards and, when he played for Raith Rovers in Scotland, had enjoyed the experience of lining up alongside one of the best in Alex James, who went on to great things in the 1930's when he moved to Arsenal. Duncan saw Smith and Revie, then a right-winger, as being men around whom he could rebuild Leicester City.
However, the immediate chances of doing so were put on hold when Revie was stretchered off during a game with Tottenham Hotspur. He had challenged Welsh international wing-half Ronnie Burgess and collapsed with a shattered right ankle. The injury was so severe that specialists in the Leicester hospital where he was taken believed he would never play again, suggesting that his chances of a full recovery were one in a thousand.
Revie had thought it was merely a bad sprain, but started to fear the worst when no-one would tell him the exact nature of the injury. Eventually it was Duncan who broke the bad news, but he worked with Smith to convince the young player he could fight his way back to full fitness. Duncan's niece, Elsie, was also on hand to lend moral support, and grew so attached to Revie that the two were to marry in 1949.
Revie rewarded the optimism of Smith and Duncan by miraculously returning to action just 19 weeks after the Tottenham game, gradually building up confidence in his restored ankle. Duncan switched him to the role of schemer, reasoning that he would be less prone to a repeat of the injury, and he flourished, helping Leicester to a final 9th place, disappointing but not disastrous.
The relationship between Revie and the manager was close and supportive, and gave the player food for thought as he recalled later: "Uncle Jock used to talk to me when I was just a youngster as if I was one of his most important players, and that taught me something to remember for the rest of my life. I know how much it helped me always having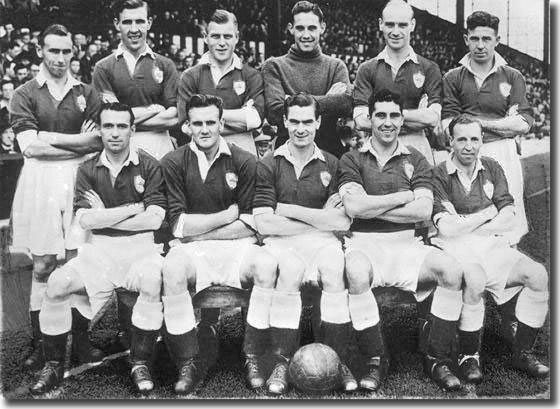 him behind me, so now I adopt the same system with my youngsters because I realise that a club is only as strong as its youngest player.
"Whenever I thought about the future and the possibilities of managership, my mind invariably swung back to Uncle Jock and the way he treated all young players, and I reckon today that if any youngsters don't feel they matter to a club it simply means that the manager has failed in one of the most important parts of his job."
Reassured as to Revie's future in the game, Duncan built around the youngster as his fulcrum for the 1947-48 season, but had to be satisfied with another ninth position.
The manager hoped for better things the following year, but was exasperated as his charges slumped into a season long battle against relegation to Division Three, eventually finishing 19th, a single point clear of the drop. They needed to get something from their last match at Cardiff to stay up, doing so with a 1-1 draw.
However, Leicester City demonstrated their potential by embarking on a decent run in the FA Cup. It took them all the way to a Wembley final against a wonderful Wolverhampton Wanderers team, on the verge of becoming a force in the 1950's under manager Stan Cullis.
Sep Smith was now confined to the role of researching Leicester's opponents in the run up to games and returning with briefings on the best way to defeat them. Rooted in Smith's intelligence reports and Bill Sanderson's detailed game plans were the seeds for the infamous Revie dossiers of later years, as the schemer noted with satisfaction
how often Smith's sharp analysis and eye for detail gave City a vital edge.
Smith's advice before the fourth round clash with Preston North End had been to keep the ball away from the wingers. Leicester did so and emerged with a glorious 2-0 victory.
The semi-final opponents were Portsmouth, who were on the verge of winning the League, and a far superior outfit to Leicester. Smith pointed out the Pompey keeper's trick of flicking the ball over a forward's head when under pressure before running into space to catch it. In the second half, with City's fragile 2-1 lead increasingly threatened, Revie moved in as the ball was launched into the Portsmouth area. Leicester's Jack Lee went to challenge keeper Butler, and sure enough the goalie palmed the ball away. Mindful of Smith's advice, however, Revie was waiting, and got in first to slip the ball home for a decisive third goal, securing a memorable victory and a trip to Wembley's Twin Towers. Portsmouth went on to clinch the championship with three games to spare.
Catastrophically for the young forward, however, Revie missed out on the final after suffering a bizarre injury. He burst a blood vessel in his nose during an Easter Monday game with West Ham. At first it seemed only a minor problem, and Revie managed to play in the next game against Blackburn Rovers. But as Leicester travelled to play Plymouth, Revie's nose began to bleed again, this time so badly that he had to be taken to Leicester Royal Infirmary. He was later told that had he been an hour later in reaching hospital he would have died.
There was no way he could play in the Cup final, and he was too weak to even attend the game. He was forced to listen sadly on the radio as his colleagues lost 3-1 to Wolves, captained by England skipper Billy Wright.
Wolves had appeared to be coasting to victory after Jesse Pye's two first half goals, but a couple of minutes after the interval City struck back. Goalkeeper Bert Williams parried a scorcher from Ken Chisholm,
only for Mal Griffiths to hook the ball into the net.
Now Leicester were giving as good as they got, with all of Wright's experience required to keep them at bay. But after 68 minutes, Sammy Smyth picked the ball up in midfield for Wolves and carried it forward for 30 yards through a retreating City defence before putting the ball home for a decisive third goal.
Revie's injury meant that he had to cry off a summer tour with the England team, after being called up to the party as reward for his outstanding form all season.
Revie was always the most miserable of fatalists, and one could see why from the catalogue of ills which befell him. Despair at the hands dealt out to him, seemingly at the whim of some particularly callous Cosmic Comedian, would be characteristic of his darker moods over the years. Revie was forever convinced that divine entities conspired against him, delivering one sadistic joke after another at his expense. No amounts of rabbit's feet or lucky blue suits could ward off the fickle whimsy of Fate, but it didn't stop Revie from putting his faith in them.
However, he had every reason to be cheerful when he returned to Filbert Street after the summer break in 1949, to the news that Johnny Duncan had made him captain. It may have had something to do with the fact that Don and Elsie had announced they would be getting married in October, but Revie merited the honour, despite being just 22.
He had shown himself to be a gifted and accomplished technician, fulfilling the potential that Sep Smith had spotted. He was one of the best young inside-forwards in the Football League, seemingly destined for international honours and a glittering future. He was adept at controlling the ball and passing accurately to his team's advantage, and displayed a distinct appreciation of the value of tactics.
The Cup run had shown that Leicester City had the potential for higher things, but Revie
was uneasy. To his mind, his upcoming marriage to the manager's niece brought with it all manner of complications. The offer of the captaincy set off dark doubts in his mind, concerns that people would think he was benefiting from nepotism. The eternally insecure Revie passionately wanted to demonstrate that he could earn success on his own terms, without the need for such sponsorship, and so he decided to move on. He had been at Filbert Street for five years and felt that he could learn little more at the club.
Johnny Duncan and Sep Smith were distraught at the news, accepting that Revie was thinking of his future, but feeling a little betrayed as new suitors came courting from early September onwards.
When it became apparent that mighty Arsenal were interested in him, it was thought that Revie would jump at the chance of a rapid ascent into the big time. But his characteristic caution and self-doubt held sway, enveloping him with pessimism and the fear that the Gunners might be too big for his talent. He turned them down.
Next Manchester City invited him for discussions, and he visited the North West with Elsie shortly after their marriage. Again, he had second thoughts and rejected City's offer.
One might have been forgiven for questioning whether Revie actually wanted to move at all, but a game with Hull City was the springboard for a shock move in the middle of November. The Yorkshire club's player-manager was former England schemer Raich Carter, who was nearing the end of an illustrious career. Carter was suitably impressed by Revie's performance, together with his humility in asking for autographs afterwards, and decided that this was the man who could be groomed to take his place.
Hull City were a club of no great history, but offered Leicester £19,000 for his services. The chance to play with Carter, a player whom Revie had admired as a schoolboy, was what clinched the deal, allowing Don to continue his football education.
Revie later said of Carter: "I had seen him play many, many times, and always recognised his genius, and felt that being attached to the same club would almost automatically enable me to learn a lot more about the game. And that's how it turned out."
After a respectable 25 goals in 96 games, Don Revie was off on a new adventure.
Hull City's fortunes had been helped after the war by the arrival of the charismatic former Wolves manager, Major Frank Buckley, recruited by a new and progressive board of directors led by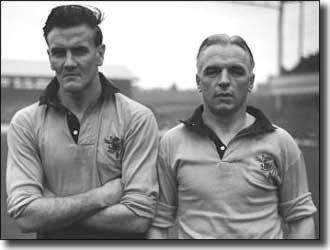 chairman Harold Needler.
Buckley put together a halfway decent side, and in 1947-48 they finished fifth in the Third Division (North). The chief achievement for Buckley, however, lay in persuading Raich Carter to throw his lot in with the Yorkshire club, signing up as assistant manager as well as a player. He was by now a veteran, but still had the class to outshine most opponents following his debut on 3 April 1948.
Shortly after Carter's arrival, Buckley accepted an offer to become the new manager at Leeds United, and Carter was appointed his successor as Hull boss.
Carter's influence was immense as he led the Tigers to their best ever season. They finished as champions and set a number of records. They won their first nine matches and the attendance of 49,655 for their top of the table clash at home to Rotherham on Christmas Day was a League record that still stands. Coupled with their League dominance, Hull City also enjoyed a memorable Cup run, culminating in 55,019 spectators packing into Boothferry Park to see First Division runners-up Manchester United defeat the Tigers 1-0 in a closely fought battle.
In the knowledge that he was nearing the end of an illustrious playing career, Carter began casting his eye around for a successor. 22-year-old Revie looked a ready-made replacement and the match between Leicester and Hull on August 27 gave Carter the chance to check Revie out at first hand.
After the failed discussions with Arsenal and Manchester City, it was Hull City who secured Don Revie's services, signing him on November 11. Revie was straight into the side the next day for the home game with bottom club Coventry City, which saw Hull emerge with a 2-1 victory.
Revie had high hopes of quick progress alongside Carter and hoped to learn great things. However, the Silver Fox had a reputation for arrogance and looked down on those whom he felt were inferior to him, which was just about everyone.
Though he recognised Revie's potential, he felt that there were flaws in his game, and that his lack of aggression let him down. Both men were happiest in a deep role, directing operations.
However, possession is nine-tenths of the law and Carter chose to play Revie further upfield, where he was less effective. The manager was more enamoured of the quick through ball than the patient possession game of the newcomer and told him so, patronisingly describing his game as "delicate".
Revie, in contrast, was even more impressed by playing alongside Carter than he had been watching him from a distance, saying "There was the occasion when we were playing at Doncaster, and for a moment I was wondering what to do with the ball because there was no apparent opening. Suddenly, Raich roared out for it, and when I squared it to him he was there, completely unmarked, then running forward to score, and pushing his hand back through his hair as he returned as if to say that was the way I should do it in future."
Eventually, Carter moved Revie to right-half where he was able to make a better contribution, although his stay at Hull was not a success. He did win the admiration of the crowds and gain new fans in Yorkshire, but could not quite eclipse the Silver Fox in their eyes.
In February 1951, Carter signed another big name, former Stoke City and England centre-half Neil Franklin.
Defender Cornelius 'Neil' Franklin and right-winger George Mountford of Stoke City started an exodus of British players to Colombia in 1950. Franklin had won 27 consecutive caps for England before joining Independiente Santa Fe of Bogota for a far higher salary than players could earn in England in those days of the maximum wage. But Colombia was not a member of Fifa, and the world governing body banned Franklin, causing him to miss the World Cup in Brazil. He was soon followed across the Atlantic by Manchester United left-winger Charlie Mitten, whose contract had expired when he went on the club's 1950 summer tour to the US. He expected to sign a new deal on his return to England, but received a telephone call from Franklin on his last day in the US, urging him to move to join him at Santa Fe. The Colombian club was owned by Luis Robledo, a cattle baron, and Mitten, on £10 a week at United, was offered a £5,000 signing-on fee and a £5,000 annual salary.
Franklin was unhappy in Bogota and returned home only two months into the Colombian season. He joined Hull City, but never played for England again. Mountford and Mitten stayed for a year, but then Colombia rejoined Fifa and both had to come home. Mountford rejoined Stoke, but had to serve a suspension before being allowed to play. Mitten, who scored 24 goals in Colombia, returned to a six-month ban and was transfer-listed by Manchester United. He eventually joined Fulham.
Franklin was suspended from League football when he returned, but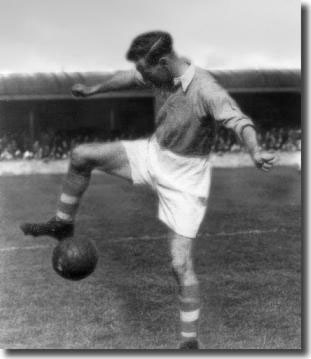 joined Hull when his ban ended and the move hinted at better things to come, but he sustained a cartilage injury and the team as a whole struggled, facing a desperate fight against relegation.
Carter got into a heated dispute with his directors and quit in September 1951, leaving the club in desperate straits. Revie was in despair as his dreams of glory faded. His form was suffering badly, and he asked for a transfer.
Again Manchester City expressed their interest, and this time the lure of the First Division won Revie over. He jumped at the opportunity, agreeing to a deal worth £28,000 in October 1951, with City full back Ernie Phillips making the return journey as an £8,000 makeweight.
Carter was eventually persuaded to return to Hull as a player a few months later and spearheaded their successful fight against relegation, but by then Don Revie had long since departed for pastures new at Maine Road and a future in the top flight.
Part 1 An Appreciation - Part 3 Centre stage with City (1951-56) - Part 4 Shuffling off stage (1956-61) - Part 5 On the march with Leeds United (1961-67) - Part 6 The agony and the ecstasy (1967-74) - Part 7 Inn-gerland! (1974-77) - Part 8 Disgrace and despair (1977-89)