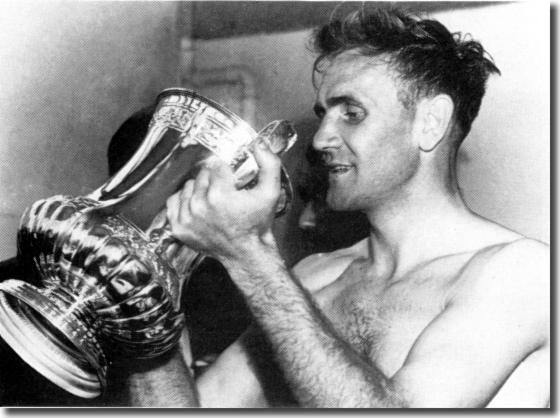 Part 1 An Appreciation - Part 2 Learning the ropes 1927-51 - Part 3 Centre stage with City 1951-56 - Part 5 On the march with Leeds United 1961-67 - Part 6 The agony and the ecstasy 1967-74 - Part 7 Inn-gerland! 1974-77 - Part 8 Disgrace and despair 1977-89
Life was sweet for Don Revie in the summer of 1956. He had enjoyed a Cup final to remember, inspiring Manchester City's 3-1 victory over Birmingham as the focal point of the Revie Plan; he had lain to rest the doubts that manager Les McDowall had always had about him; and he was at the peak of his career with four goals in his five full England appearances and a Footballer of the Year award to mark his status. He had last played internationally the previous autumn but was back in the forefront of public attention after his return from the shadows of the Maine Road club's reserves. As he turned 29, Revie was entitled to feel he was at his peak, with the promise of a good season to come.
The Cup triumph had come as material consolation for City after failing to do themselves justice for two seasons running in the League. They had been on the verge of a remarkable Double in 1955, but collapsed in the spring to leave their long-suffering supporters disappointed once again. The romance of the Revie Plan and Bert Trautmann's broken neck had given the fans memories to treasure at last.
McDowall had finally endorsed Revie as his play-maker and chose to kick off the new season with him in his favoured No 9 shirt, given the freedom to pull the strings from a deep position. However, City's form was distinctly dodgy and they lost six games in succession during September and October, with the only goals coming in a dispiriting 7-3 defeat at Arsenal. McDowall reacted by pulling Revie back to right-half and drafting Bobby Johnstone in as centre-forward. A recall to the England side came for Revie in October 1956 for a disappointing 1-1 draw with Northern Ireland, but that was his sixth and final cap, as he faded out of the picture.
The player's dissatisfaction with his relationship with McDowall had never really left him and he was getting itchy feet again, his mind continually preoccupied with the thoughts of the increased earnings a transfer could bring. As Ken Barnes said, 'I remember him saying when I asked what he wanted to leave for, "There is one thing that will tell you whether you have been a good player and that is how much you have got in the bank."'
Revie moved on in November, in a £24,000 deal, back to his native North East and Sunderland. He left behind him a dispirited team, which continued to struggle under Les McDowall, continually swapping and changing, never getting the best out of his talented misfits.
But the transfer brought little to cheer about for Revie. Andrew Mourant: 'There was nothing about Sunderland's form to excite Revie about his playing prospects. He was in a line of expensive imports bought in to help stave off a battle against relegation. The team already had players of the calibre of Len Shackleton, George Aitken, Ray Daniel and Billy Bingham. But Revie had joined a club which, to some extent, was living on its past glories, and which carried on as if the next golden age were just around the corner. Plenty of money was lavished on looking after players in the best accommodation until they found a permanent home. However, it was nearly 20 years since Sunderland had won the FA Cup. Sunderland were to endure a struggle even more arduous than that of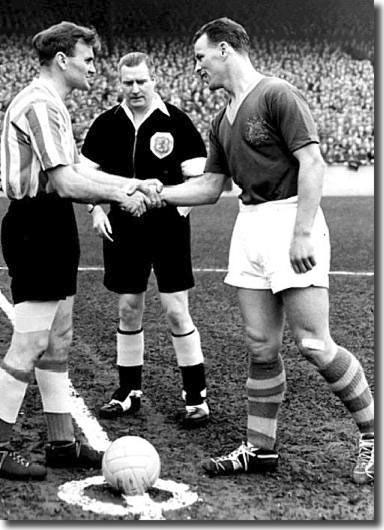 Manchester City and avoided relegation by just one place. Manager Bill Murray's desperate attempts to create a winning team failed, and he failed with them, suspended for life from any involvement in football by the FA following an inquiry into illegal payments at the club. As the management strove for improved results, they believed one way was to offer bigger bonuses - £10 instead of the maximum £4. Bill Murray left, a broken man, to be replaced by Allan Brown.'
Brown was a forceful and abrasive character and knew what he wanted. He was not exactly Revie's cup of tea, and the two of them never got on. However, the player did learn a number of things from the manager, particularly in terms of self-control. At the end of a particularly poor match at home to Everton, the crowd turned on Brown and chanted for him to go. He came out to face them down at the end and Revie was to say 'It was just terrible, and as we trooped off the pitch I happened to look up into the stand, and saw Allan Brown sitting there while the crowd was chanting for his blood, and he never moved a muscle or displayed the slightest emotion. I remember being most impressed by his magnificent self-control, and I'm certain I learned a great deal from him in that unhappy moment.'
As the club's assistant trainer Jackie Jones recalled, 'I think Brown tried to run the team with a little bit of fire but he didn't succeed. The players had too many different temperaments. He had good players sitting in the stands but was bringing in youngsters. Allan Brown was very strong-willed... even if the team lost seven or eight nothing, he would still play the same way.'
Amidst all the anger and arguments, Revie at least lived up to his reputation, although he was often on a different wavelength to his team-mates. Half-back George Aitken recalled: 'He was a great player ... he was forever trying to make the rest of the team play. Don took the game very seriously ... and he would try to help people and give a bit of advice.' Jackie Jones: 'Don was a great asset. He didn't have a lot to say but I think he was reasonable ... he was a thinker.'
However, the club was in desperate straits. They managed to escape the drop in 1956/57, but the following season saw them relegated to Division Two. Hurley (from Millwall), Pearce (Luton Town), Kitchenbrand (Glasgow Rangers) and Grainger (Sheffield United) all cost the Roker Park club sizeable fees as they vainly attempted to retain the distinction of being the only club to have unbroken First Division status throughout their League history, but the inevitable fall came. Following relegation, Allan Brown opted for hard work and the energy of youth to restore glory. Inside-right Charlie Fleming recalls, 'Brown expected his youngsters to play a hard-running, chasing game, rather than allowing the ball to do the work. Instead of running five yards and passing the ball 20 he got them to run 20 and pass the ball five. And he would coach us in heading and trapping the ball ... things that kids could do.'
Don Revie did not fit Brown's promotion blueprint and he was quickly discarded to the reserves. He was never one to stay where he was not wanted and was soon packing his bags once more, throwing in his lot with humble Leeds United, a mediocre club maybe, but one who could still boast First Division status. In November 1958, 31-year-old Revie was signed for £14,000 by caretaker manager, Bill Lambton, who had taken over from Revie's former idol Raich Carter when the United board declined to renew the Silver Fox's contract the previous May.
It was something of a surprising move for a former England international, as there was little to attract him to Elland Road. Leeds were perennial also-rans who had been temporarily revived by the performances of John Charles before his record move in 1957 to fame with Juventus. With him had gone the club's heart and spirit. They finished 17th in his absence and were represented by a dispirited collection of unproven youngsters and cynical older pros.
Revie was the indisputable star in this drab firmament. Argumentative centre half Jack Charlton, the stylish Grenville Hair, Irish international Wilbur Cush and young Chris Crowe were the pick of the bunch, but none of them could match the pedigree of the newcomer.
Earlier that same month, the Yorkshire Evening Post's Tom Holley had noted, 'United's big need sticks out a mile. They have no one who can control the game in midfield. It is an old, old Elland Road story, but a really good inside man could be United's salvation, and give them the breathing space they so badly need.' Revie was one of two proven big names whom United were tracking to fill the gap.
Richard Ulyatt of the Yorkshire Post: 'Leeds United have been interested in (Revie) for a long time, and so have Middlesbrough, who will be at once disappointed and vexed, perhaps to the point of outspokenness, that he preferred to move to Leeds instead of Teesside where, they thought, he could finish his footballing days in his home town.'
The lure of a return to the First Division was what persuaded Revie to ignore the romantic notion of playing for the club of his birthplace, as was hinted at by the Yorkshire Evening Post's Phil Brown: 'Revie is now the player for whom most money has changed hands in Football League transfer fees. Up to today £68,000 has been spent on him - £20,000 by Hull City when they bought him from Leicester City, £24,000 by Manchester City when they bought him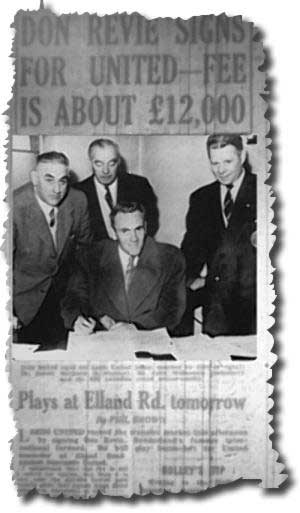 from Hull City, and £24,000 by Sunderland when they bought him from Manchester City. The previous most costly player was Trevor Ford at £69,000.
'He is one of the best users of the ball the post-war Soccer scene in the United Kingdom has known, and his spray of passes, long or short, has cut many a defence to ribbons, and relieved his own rearguard, too.
'Revie played at Rotherham last Saturday and had a tremendous part in his side's 4-0 win, their first away this season. In Mr Allan Brown's controversial efforts to rebuild the Sunderland side, however, that manager has not always seen eye to eye with Revie, or favoured his style of play - facts which may have helped the famous forward to make up his mind to come to Leeds and Sunderland to release him. Like so many skilful players, he believes the First Division is his football 'home'. And he certainly ornamented it since he entered it with Manchester City six years ago last month. He gained all told six caps after that.
'After arriving at Elland Road today Revie … said: "I am very happy to be back in First Division football again, especially with a team in my native Yorkshire." He is to live in Sunderland until a house can be found for him in Leeds - the search will start right away, said United's publicity director, Harry Reynolds. Revie said that he was quite prepared to travel to Leeds to train with the rest of the team until he got fixed up. Mrs Revie hopes to find a job with the Leeds Education Authority.'
Revie's debut on 29 November brought a 3-2 victory against Newcastle, with Ulyatt writing of 'Revie with his deft through passes just in front of his team mates of a type which no Leeds forward has made or received in the 25 years I have been watching them.' Centre-forward Alan Shackleton had netted a hat trick a week earlier to secure a much-needed 4-2 win at Blackburn, but before then, just three victories had been achieved in 17 matches. A further three wins in the following four games temporarily boosted Leeds' spirits before they lapsed back into a familiar malaise.
Revie was unsurprisingly accorded much of the credit for the improvement in form, which helped get Bill Lambton the full-time post of manager. Eric Stanger wrote in his Yorkshire Post review of a 3-2 win at West Ham, 'Revie, on Saturday's form, is the man United have wanted for years, even in the days of John Charles. He supplied that essential link between attack and defence which has so often been lacking. He was the co-ordinator, the Johnny-on-the-spot, bolstering up his half-backs when need arose and often transforming defence into attack with his shrewd strokes. Revie not only has that undefinable quality we call class but, on this occasion at least, the knack of making others play all the better for his presence.'
Six weeks after Revie's arrival Wilbur Cush stood down as club captain, and the players unanimously selected Don Revie as the new skipper. He was delighted by the show of support, saying, 'I feel honoured and will give the job all I can on the field and off.' The move might have marked a revival, but Leeds never struck anything like decent form, limping in to a dismal 15th place, with only three wins in the final four games papering over the cracks. The diffident fan base drifted away and there was only one crowd in excess of 20,000 from the end of January.
Despite the depressing atmosphere, Don Revie had settled well and his experience proved invaluable in the Leeds midfield. He had lost his pace, but his mind was as quick as ever and he could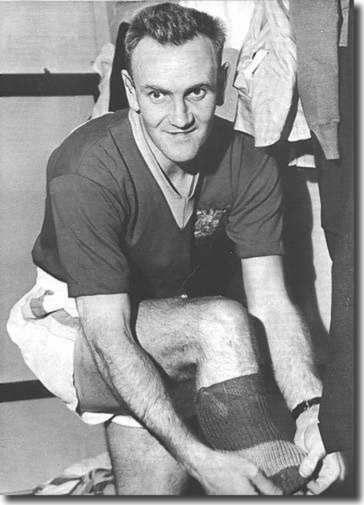 still pull the strings sufficiently well to hide the worst aspects of a mediocre team.
Bill Lambton lost his job before the end of the season and QPR manager Jack Taylor became the new manager after a succession of candidates turned down the post. He brought precious little respite to an embattled Elland Road.
Andrew Mourant: 'Revie was now being deployed at inside-left, inside-right and right-half. In 20 matches, he scored just two goals. The following year, he settled down at inside-right, save for a run of six matches at centre-forward as stop-gap for Alan Shackleton, the previous season's top scorer with 16 goals in 28 games. He had been bought from Burnley a month before Revie's arrival but moved on to Everton just eleven months later. John McCole was bought from Bradford City to replace him but despite scoring 22 goals in 33 games, could not stop the rot. Leeds' fragile hold on the First Division was finally to give way. The club, increasingly debt-ridden and with primitive facilities, had not given a convincing impression of belonging in the top flight. Among the notable aspects of that wretched season were that in a brittle defence - 92 goals conceded - Jack Charlton, already something of a veteran having had six years at the club, missed just one League game. It was also the season that Billy Bremner was blooded by Jack Taylor, as a right-winger. He played in eleven games and scored two goals.'
Revie's relationship with the little Scottish winger was to be a key feature of the next 15 years, and from the moment that Bremner figured in Taylor's first team plans, the older man took him under his wing, recognising his potential and promise. It was a case of Revie trying to do for Bremner what others had done for him. He had soaked up wisdom throughout his career from such mentors as Sep Smith and Raich Carter, and sought in turn to pass on his knowledge to the youngster. Bremner repaid the debt a thousand times over in the years to come, but in those days he was immature and homesick. The experience and tutelage of Revie was a vital factor in helping him settle down at Elland Road.
Another player who benefited substantially from the former England man's arrival was Jack Charlton, then a prickly character who did not react well to authority.
Leo McKinstry: 'Jack Charlton's early years at Leeds had been characterised by rows with players on the field and with managers off it. In the late 1950's and early 1960's his belligerence became even worse. Pig headed, boorish and aggrieved, he made life awkward for all around him. Full of his own opinions, he was intolerant of the views of others, almost becoming something of a bully.'
The conformist Don Revie found himself continually at odds with the tearaway defender, and was perturbed by his attitude and rebellious streak. He abhorred players who could not curb their individual instincts for the good of the team and often found himself at odds with Big Jack. Revie was to write, 'When I joined Leeds United as a player, I was amazed to find how undisciplined Jack was. He was one of the most awkward customers it had ever been my misfortune to meet. Whether it was because the club had never had much success or not I have no idea. But in all matches, Jack wanted to run about all over the place. He seemed to think that if he didn't do it, no one else would.'
Revie was often so exasperated that he found himself tearing a strip off his colleague. After one match in which Charlton had been guilty of his normal trick of racing about aimlessly, Revie snapped, 'The best thing that could happen to you would be for the club to leave you out. You're ruining it for the rest of us with that chip on your shoulder. If I were manager, you'd never do for me.'
Charlton characteristically retorted, 'Well, you're not the manager, so what the hell!'
The early differences would eventually be forgotten, but in Don Revie's first few months at Elland Road, the enmity between the two men seemed irrevocable. Charlton admired Revie and his thoughtful approach, but would not publicly acknowledge the fact.
Following relegation, Revie gave up the captaincy to former Manchester United defender Freddie Goodwin, convinced that his appointment had brought bad luck. In the more mundane climes of the lower division, Revie's contributions became less and less regular, and he only appeared 14 times as he began to consider his next career move.
Revie had been considering a future role as a manager for some time. Eric Thornton recalls an incident from the time Revie won his first England cap in 1954 in his book, Leeds United And Don Revie: 'Always a quiet thinker, even when others around were talking clap-trap after big games, he was peering ahead even immediately after winning a first cap. Which is why I'll never forget as the plane from the Belfast International touched down at Ringway one cold autumnal night, he suddenly turned to me and said: "I've been thinking how I'd like to have a crack at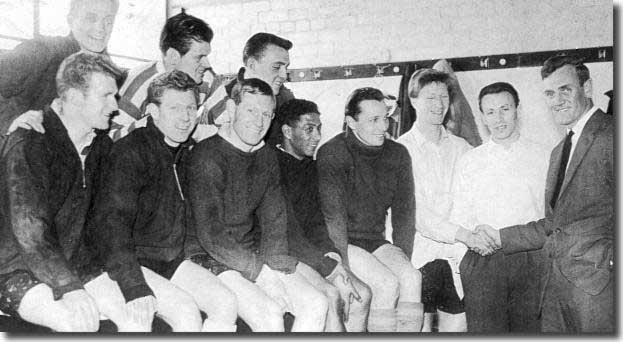 managing when the playing days are over."'
Rob Bagchi and Paul Rogerson from The Unforgiven: 'Anxious to secure a player-manager's job as his onfield career drew to a close, it was cursorily reported that he had applied for just such a post at Bournemouth in February 1961. But Revie's reputation as one of the game's more cerebral individuals had spread much further afield. Chester City and Tranmere Rovers also entered the running for Revie's services. Then, three weeks before he took over at Elland Road, Revie was invited to become player-coach of the semi-professional Australian club Adamstown, near Sydney, on a five-year contract. The New South Wales club offered to fly Revie, Elsie and their two children out to Australia, provide them with a house and find Revie work outside football. He would also receive a salary as part-time coach. The offer was declined, however. A more unlikely "cobber" could not be imagined. Barbecues and Bondi Beach would never have appealed to the home- and hearth-loving Don.'
In the end, the answer for Revie came closer to home. Senior director Harry Reynolds was increasingly influential behind the scenes at Elland Road and prompted Jack Taylor to resign in March 1961. Just days later the enthusiasm of Reynolds was sufficient to persuade the board to offer 33-year-old Don Revie the chance to begin a new career as player-manager at Leeds United.
The two men had developed a strong bond during trips with Jack Taylor to look at prospective signings, and were to create a partnership that transformed the West Yorkshire club. Taylor had been a disastrous appointment, and had been anything but first choice after Bill Lambton. Chairman Sam Bolton had unsuccessfully attempted to attract Charlie Mitten of Newcastle United, Archie Macauley of Norwich City, Bob Brocklebank of Hull City, Willie Thornton of Dundee and non-League Headington United's Arthur Turner before he eventually turned to Taylor, and relegation had made the Elland Road job even less attractive. They were in desperate straits when the board turned to Revie.
The story is often told that Reynolds was asked by Revie to write him a reference for the player-manager's job at Bournemouth and stopped halfway through the letter, tearing it up as he realised Revie's merits, resolving instead to offer him the job at Elland Road. In reality, Bournemouth had second thoughts when the United directors asked for £6,000 in compensation. A desperate Leeds board knew that Revie would be prepared to accept their offer and were impressed by his progressive ideas. He was given a three-year contract, with his pay pegged at the £20 a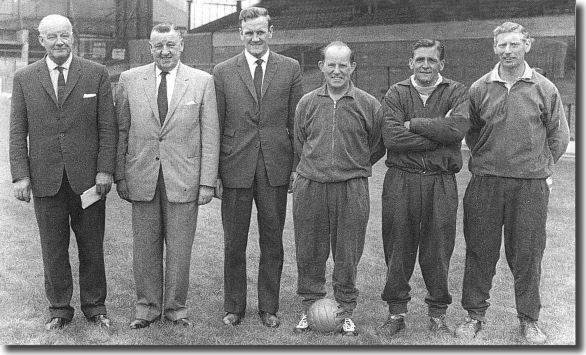 week maximum allowed for players. It was noticeable that the package was considerably less favourable than that Taylor had enjoyed. Revie was keen on the opportunity and gladly accepted, but was not impressed by the directors' parsimony. Such a slight was not easily forgotten and he brooded uneasily on it for years.
However, there was no bitterness evident at the time, just expressions of the mutual admiration between directors and player-manager.
Rob Bagchi and Paul Rogerson: 'Revie described his new job as a "real challenge ... I am very pleased with my contract," he went on, confirming it gave him "full power on selection, transfers in and out, training - all aspects of the work necessary to get a good playing staff." Cyril Williamson was left to handle purely administrative matters. And the new manager also offered an immediate insight into his philosophy: the attention to detail for which he was to become notorious. "I shall try to get defensive systems and attacking systems that will operate throughout all our teams" he told the Yorkshire Evening Press on the eve of his first game in charge. "Any players moving up from one team to another will know just what is wanted."'
The club might have been a modest one with little obvious hope for the future, but Revie actually had a lot going for him. As well as the support and money of wealthy directors, the new man could look forward to enjoying the benefits of the youth development and scouting schemes introduced by Bill Lambton and nurtured by Jack Taylor; he could also count on high quality backroom staff.
The previous manager had recruited coach Syd Owen and trainer Les Cocker, lieutenants who would shape Revie's forces and prepare them for battle.
Bagchi and Rogerson: 'Les Cocker, the former Stockport County and Accrington Stanley forward, had learnt, like so many of his contemporaries, the fundamentals of fitness in his wartime service with the Reconnaissance Regiment in France after D-Day. He was temperamentally and professionally qualified for the position of trainer. One of the first generation to take the FA Coaching Certificate, he had a stormy start with his new charges, who were contemptuous of his dedication to their development. Yet barely a year after joining Leeds, he was summoned to Lancaster Gate and offered the prestigious job of putting England squads through his revolutionary sequence of sadistic drills, a position he was to occupy from 1962 right through to 1977. Fanatical and often abrasive, there was a touch of zealotry in his soul. His loyalty was unreserved and he brought structure, obstinacy and a certain impassive relentlessness to his task, which was to become the cornerstone of Leeds' physical authority.
'Cocker was rather more than the stereotypical 'sergeant major' coach, but there is little doubt that, more often than not, he played that role to perfection. However, it was the more cerebral Owen who actually conducted the technical sessions. A full England international, along with Cocker, he had joined Leeds from Luton Town in the summer of 1960 to help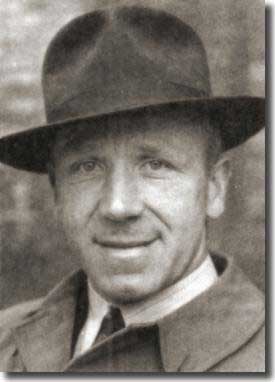 Taylor's beleaguered team achieve promotion in their first season back in the Second Division.
'Unlike Cocker, he had a distinguished pedigree both as a player and a coach, and had actually, briefly, been a manager himself. Having been sacked by Luton Town after less than a year in charge, he was impatient in his desire to prove that the progressive methods he had discovered at Lilleshall could be a success as much on the field as on the blackboard. He, too, had problems imposing his more modern philosophy on the conspicuously cynical Charlton, but eventually, after one episode when Jack "offered to take my coat off to him", Charlton realised that he was rapidly beginning to unleash his dormant potential under Owen's shrewd instruction.'
If it was Revie's fortune to have such strong supporters around him, it was to his credit that he gave them their head and capitalised on their qualities, relying absolutely on them for more than a decade. He also chose, characteristically, to spend time learning his new trade, and contacted Matt Busby, one of the country's premier managers, then still in the process of rebuilding Manchester United after the disaster of Munich. A week after being appointed Leeds manager, Don Revie arranged a meeting at Old Trafford with Busby and sought his advice and help. Busby spoke at length of his philosophies and beliefs and advised Revie to 'establish a consistent coaching pattern throughout the club', so that younger players, as they were blooded in the first team, would be already well schooled in the way that Revie wanted to play. He took the lessons to heart and went away ready to face his new challenge.
The spectre of a relegation struggle defeated, Don Revie spent the summer of 1961 pondering how he could transform his club after the image of the Manchester United family he so admired.
Part 1 An Appreciation - Part 2 Learning the ropes 1927-51 - Part 3 Centre stage with City 1951-56 - Part 5 On the march with Leeds United 1961-67 - Part 6 The agony and the ecstasy 1967-74 - Part 7 Inn-gerland! 1974-77 - Part 8 Disgrace and despair 1977-89