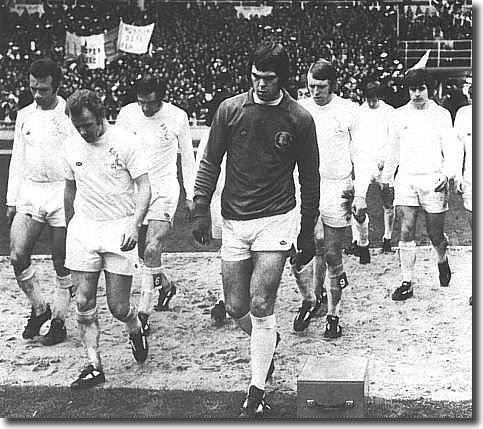 Part 1 Rebuilding from the back - Part 2 Defending the Cup - Part 3 The Revie-Clough wrangle - Results and table

Leeds United's humiliating defeat at the hands of Second Division Sunderland in the FA Cup final was a dagger through the heart of manager Don Revie. It came hot on the heels of a suicidal collapse in the League, which saw them trail in third.

As if sensing that his team had passed its peak and with little appetite for what seemed to be much-needed team rebuilding, Revie had been in emotional mood at the post-Cup final banquet.

In a short but stirring speech, he said: 'I feel that our players have done enough in ten years to walk on to your applause even without the FA Cup… We never tried to cheat. We tried to be honest, and we would be less than honest if I did not ask you to salute the most consistent side that ever lived. This season we still have the European Cup Winners' Cup to play for. Lads, you've had a terrible season again.'

Revie's column in the Yorkshire Evening Post the week after the Sunderland debacle trumpeted defiantly, 'My disappointment has been offset by the firm belief that the current Leeds team will remain among the leading contenders for major honours … Leeds' failure to retain the Cup has inevitably led some critics to suggest the side is now over the hill… but I do not agree. Such observations have been made about Leeds on many occasions in the past, and we have always proved them wrong.

'I am confident we can do so again next Wednesday, when Leeds face AC Milan in the European Cup Winners Cup final in Salonika, Greece. Such is the character of the Leeds players that no one should dismiss their chances of lifting themselves off the floor and wiping out the memory of that Wembley nightmare.'

In the meantime, on the Monday after the FA Cup final, there was a glittering tribute to the veteran centre-half Jack Charlton, newly installed as manager of Middlesbrough, with his testimonial game, at Elland Road against Celtic.

It was an enjoyable game which the Scots won 4-3. Charlton played the first 21 minutes, before limping off with a recurrence of his hamstring strain, to be replaced by Gordon McQueen.

The following evening United wrapped up their domestic season with a game at Elland Road against First Division runners up Arsenal.

As if to demonstrate they still had what it takes, Leeds gave a real masterclass in the second half, and hammered the visitors 6-1, with Peter Lorimer getting three of them.

The victory wasn't enough to take them above the Gunners, but it certainly did demonstrate that Leeds were anything but a spent force and could look forward to the Cup Winners' Cup final with genuine enthusiasm.

Nevertheless, Revie was in emotional turmoil and was inevitably vulnerable when he received flattering overtures from outside the club.

Everton's 1970 championship-winning side had disintegrated rapidly with Alan Ball sold to Arsenal and the Toffees had stumbled into mid-table obscurity as Merseyside rivals Liverpool started to re-emerge as a force to be reckoned with. Continuing concerns about manager Harry Catterick's health after he suffered a heart attack when driving home one night in January 1972 forced the hand of the Everton board. On 12 April, with four years of his contract remaining, Catterick was persuaded to accept the less strenuous role of general manager so that Everton could recruit a tracksuited boss, a role for which they considered Revie an eminently qualified candidate.

As the full details emerged of the lavish package on offer from Everton, it was clear that Revie was seriously tempted by the possibilities offered by a new start.

Don Warters wrote in the Evening Post: 'Don Revie's possible move to Everton was brought a step nearer with a breakfast time talk at the home of Everton's wealthy chairman John Moores before the Leeds United manager flew to Greece for tomorrow's European Cup Winners' Cup final.

'Although neither he nor Everton would discuss the matter today, I understand that Revie drove to Merseyside yesterday morning and called at the home of Moores. He pulled up at traffic lights on the outskirts of Liverpool and asked the way to Freshfield, the suburb in which Moores lives. The man who gave him directions - an Everton fan - said today: "There was no doubt the driver was Revie. He was driving a yellow Mercedes (which Revie has) and unless he has a twin it simply had to be him."

'That this mystery meeting took place would seem to be confirmed by the fact that Revie joined his players at Manchester Airport for the flight to Greece, whereas normally he would have travelled with them by coach from Leeds to Manchester.'

Rob Bagchi and Paul Rogerson in The Unforgiven: 'Bill McGarry, Bobby Robson of Ipswich and Jimmy Armfield, then of Bolton, had all turned the Everton job down. Quite why Revie was Moores' fourth choice is unclear. The episode reflects particularly poorly on Revie, who set such store by meticulous preparation for important games. Once again, the prospect of more money had given him itchy feet. Everton were offering an annual salary of £20,000 £3,000 more than he was earning at Leeds. At forty-six the Leeds manager was perfectly entitled to seek a better-paid job, but his timing stank. His players admitted talk of his departure unsettled them, as their minds turned to the onerous task of defeating Italian giants AC Milan, and if Revie's strategy was to blackmail the United board into giving him a rise, it hardly endeared him to the supporters.

'Revie himself did nothing to quash the speculation, refusing to confirm or deny the rumours. The Yorkshire Evening Post drew its own conclusion. "Unless he has a change of mind, or United persuade him to stay," it mused, "Revie seems likely to sever his connection with the club that gave him his chance of management 12 years ago, and which he in turn steered from the depths of the Second Division to a place of prominence in Europe."

'He had indeed turned Elland Road from a scrapyard into a shrine, transformed a team that, back in the late 1950s, even the club's own supporters had disdainfully nicknamed the clowns. Yet it is surprising that Revie's disloyalty did not attract more criticism. In the valedictory pieces that were already being penned on his reign at Leeds, the tone is one of pathetic gratitude. Despite nearly a decade at the summit of British football, the city of Leeds still harboured the suspicion that the Revie era would prove a glorious aberration.'

Revie's contract still had six years left to run with the assurance of a further five in a consultancy role, but he was undoubtedly and understandably attracted by the riches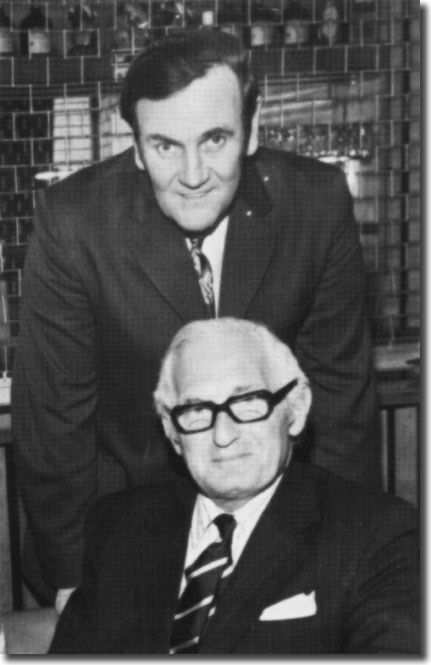 that Everton had lain before him.
With United's board scattered across Europe, there was little opportunity to discuss developments. The only director actually in Leeds was Percy Woodward with chairman Manny Cussins convalescing in the South of France after an operation, two directors in Greece with the players and Sam Bolton away in London.
When asked about the newspaper headlines, Woodward commented: 'I have heard nothing about this. How can a man sign for another club when he is contracted to us until 1978/79 and for five years after that as a consultant? The board will have to discuss the matter first. There can be nothing signed and no decisions taken until next Monday when the board meets at 4pm. I can't intervene until I have information, and I can't see any information coming that is authentic until it comes before the board.
'I spoke to Mrs Revie last night after she had been in contact with Don. As far as I am concerned, this is all rumour and speculation at the moment. There is nothing we can do until the board meeting on Monday. We are not stupid at Elland Road. We don't let managers walk in and walk out just like that. There must be a reason, but who's to say the reason can't be overcome? We have had no discussion about this at all, and nothing can be done before Monday's meeting.'
Revie continued to be evasively vague in public but counselled against concluding that the Milan game would be his United swansong. He was going to Greece for a two-week holiday with Elsie from Sunday and intended to think things over while he was away.
Richard Sutcliffe in Revie: Revered and Reviled: 'Most worryingly of all for the Elland Road players and supporters, it seemed Revie wanted to go … Revie had long held the belief, shared by many at Elland Road, that the board did not truly appreciate him. Not since the 1967 departure of Harry Reynolds, the chairman who had backed Revie both financially and emotionally in his early years in the job, had the United manager enjoyed anything more than cordial relations with the board. Reynolds' successor, Albert Morris, had died just a few months after stepping up to chairman and been replaced by Percy Woodward, who had remained in charge until 1972. Manny Cussins then stepped into the role but such had been Revie's power at Elland Road since the late Sixties that few decisions had been taken on club matters without his consent. Revie's value to Leeds was, of course, underlined by the decline that set in after his departure. But, at the time, some directors felt their manager was guilty of over-stepping the mark with an often autonomous approach, which led to resentment festering. The Earl of Harewood, who, as club president since 1961, shared in all the highs and lows of the Revie reign, is adamant the board never truly appreciated what they had. "When Don left to manage England, the club took his club car off him," reveals the Earl. "It seemed a very mean thing to do to someone who had done such wonderful things for Leeds. I felt at the time - and still do to this day - that the club should think the same. But it seemed they didn't. They were very, and I mean this in the very worst sense, West Riding in their attitude. I valued what Don did for Leeds so much that I wanted to give him a house, but unfortunately I didn't have any to spare. But I did give him some land that one could build on and he built a house on that."
'Revie had been the subject of several offers during his time as Leeds manager, Sunderland being the first to try and lure him away from Elland Road in 1964. Birmingham City attempted the same several years later, while there were also tempting offers from abroad, with intermediaries from Torino and Juventus both contacting Revie to say a salary of £30,000 per year was on offer if he was willing to switch to Italy. All had proved unsuccessful but, this time, the attraction of Everton and an offer that had now been increased to include a £50,000 tax-free signing on fee was, it seemed, just too good to turn down. Revie's apparent attitude to money had long been a source of disquiet in football.
'In an era when footballers would often see out their entire career with one or two clubs, he had played for five. Revie had been taught an important lesson at the first of those clubs, Leicester City, and it was one he never forgot. John McTavish, who played with Revie at Manchester City for four years, recalls: "Don once told me about a chat he had with Ken Chisholm, one of his team mates at Leicester. Ken had said that the only way to make money as a footballer was by moving clubs regularly. Don was a young lad at the time but he never forgot and did the rounds early in his career. He didn't even stay that long at City, considering how well he fitted in. At Maine Road, we used to get a £4 bonus for winning and £2 for drawing. My weekly wage was around £14, while our bonus for reaching the Cup final was just £20. Don always pointed to that as proof Ken Chisholm had been right all those years before."
'Jack Overfield, the former Leeds wide man, was another who saw how much store Revie put by money, hearing first-hand how he had deliberately engineered transfers earlier in his career. Overfield recalls: "The wages were not good for players. When I was at Leeds, most of us earned between £15 and £ 18 per week. But the one time you could earn some decent money was if you moved clubs but did not ask for a transfer. Then, you would get a payment as part of the move. Revie had been at a few clubs by the time he came to Leeds so I asked him one day how he had gone about moving clubs. He said, 'Start to cause trouble and you'll be gone in no time.' He said that was how he had got out of Manchester City. Revie was cute like that. He must have been strong-willed, though, because it was not something I could do. I was probably too soft."
'Revie's determination to maximise his earnings as a player was understandable. He had a young family to support and the life of a footballer could be a precarious one. One bad injury, such as the broken ankle he suffered at Leicester when still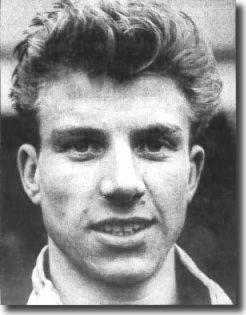 only 18, could leave a footballer on the dole with no support from the game. The football clubs' attitude towards their players was also one that hardly engendered loyalty, some going so far as to show a complete disregard for them.
'Jack Overfield recalls: 'Players were kept in the dark by the clubs in those days. I had a few injuries at Leeds but it was only a few years ago that I discovered I have no cruciate in one leg. I was having an operation on my knee and the doctors told me afterwards. Leeds had never said a thing when I was operated on as one of their players. They probably just wanted to sell me to Sunderland so kept it to themselves. I played on for three years and felt quite bad about it when I heard the news as Sunderland had been very good to me as a club.'
'With the 1973 Cup Winners' Cup final approaching fast, the rumours about Revie and Everton were growing by the day but the United manager remained steadfast in refusing to comment on the story. Eventually, though, the Goodison Park board made a formal approach to their Leeds counterparts and Revie called his players together a couple of days before the final against AC Milan to deliver the news personally. Many, though, had already worked out what was going on for themselves, as Trevor Cherry recalls: "Bill Mallinson of the Daily Mail was big pals with Don and because he had run the original story, we knew it must be right. It meant we flew to Greece on the Monday before the final feeling a bit low."'
Johnny Giles recalled in later years: 'Don was in bits. When everyone had sat down in the banqueting hall (after the FA Cup final), he stood before us and he tried to make a speech. It was so sad for a man who was so driven, to have to face this. He started speaking, but he couldn't do it. He just broke down.
'About ten days later, he told us he was leaving. He told us in Greece … I had had to get there via Moscow, where I had played for the Republic against the USSR on the Sunday, before making my way to Salonika for the final on the Wednesday night - a long journey. And, at this time, when everything that could go wrong was going wrong, I picked up a hamstring injury in Moscow. As soon as it happened, I knew that I wouldn't be able to play against AC Milan. And perhaps, even worse than that, I knew I would have to break the news to Don. I wasn't relishing this encounter with the man I had last seen breaking down in front of everybody at the hotel, bearing in mind that we were already missing Billy Bremner and Allan Clarke through injury and suspension.
'When I got to the hotel, straight away I thought it was odd that he wasn't there to meet me. Normally he'd be waiting for me, to see how I was. He'd be anxious about any injuries I might have picked up on international duty, which was the bane of his life.
'Instead, a couple of the lads - Norman Hunter and Mick Bates - were waiting for me. And they looked anxious, for reasons that I would soon discover.
'But first, I went to find Les Cocker, to tell him about my injury. When I had told him I couldn't play, I was surprised
that he didn't say something like, "You'd better see the boss." It would be completely uncharacteristic of a man with Don's obsessive attention to detail not to want to know everything, as soon as it happened, at all times.
'It was Norman and the lads down in the lobby, who provided the explanation. "There are big rumours that the boss is leaving and going to Everton," Norman said.
'I looked at Norman and Mick Bates, who had been at Leeds with Don since they were lads. They were shocked, dispirited, confused. I had great difficulty myself, trying to take it in. I felt that the first thing we needed to do was to find out exactly what was happening, from the only man who really knew.
'"The best thing we can do," I said, "is go to his room now, and just ask him straight out if he's going."
'So Norman, Mick Bates and myself went up to Don's room. He was sitting on the bed. I knew I had to ask the hard question, but I already knew what the answer would be. The fact that Don still hadn't said anything about my injury said it all.
'"There are rumours you're going to Everton, and obviously the players are unsettled," I said.
'"Yes, I'm going," he replied. And then, just as he had done at the Savoy, he broke down and cried.
'We appreciated his honesty. We knew he wasn't going to fob us off in that situation, and he didn't. Don said that the only reason he hadn't told us already was that he hadn't wanted to upset the players before the game. He had planned to tell us afterwards. And, anyway, the deal with Everton wasn't done yet.
'But the lads were devastated. They'd grown up at Leeds participating fully in the family atmosphere which Don had created, and which had formed such strong bonds of friendship and solidarity when the going got tough.
'I suppose I was a bit more distant from Don, on a personal level. I had arrived at the club a bit later than Norman or Mick, or Paul Madeley or Paul Reaney or Billy. So while I got on well with Don on a day-to-day basis, I wasn't as friendly with him as Norman or Billy were.
'I didn't really believe in having a close personal relationship with the manager. I had seen at Manchester United the way that Matt Busby would do a bit of socialising with Noel Cantwell when he was captain, or with Maurice Setters and Dennis Viollet, and I didn't think it worked. Matt may have wanted to keep the captain close to him, but, regardless of that, when the time came, those lads still had to leave abruptly. It ends in tears.
'Manchester United was my family club since the age of fourteen. Like Mick Bates and Norman Hunter, I had thought it was going to last for ever. But the time came when I had to leave, to face that devastation and to start again. I realised then that, in football, when you have to go, you have to go. The Leeds lads were learning that now.
'And when you looked at it a certain way, it started to make sense. There was the bitter disappointment of the defeat to Sunderland and his breakdown at the Savoy. There was also the plain fact that Don had never been on more than £15,000 a year at Leeds, which played its part in his open disdain for the chairman and the directors throughout his time at the club, and his eventual decision to move on. But in a complex way, I think that Don's personal feelings for the players also influenced his desire to move to Everton. I wonder if he had formed the view deep down that maybe the critics were right for a change, that some of the lads really were finished, and that we wouldn't be able to stay at the top level with this particular team.
'He loved those lads, and the feeling was mutual, and in the mood of despair after the Cup final, I think he saw a day coming when he would have to tell some of them that it was time to go. And he couldn't face that.'
On the Tuesday evening, Revie called the players together to confirm that he intended to leave. One commented afterwards, "'his kind of news is a bombshell. It will be the end of an era at Leeds United.'
Terry Yorath: 'Some of the lads believe that because he had said nothing to the contrary about the rumours that means he is going. Others feel the board can sway it.'
Norman Hunter and Trevor Cherry each revealed in later years that Revie had told them privately that he wanted them to join him at Goodison.
The same day as Revie talked to the players, a United official, who refused to be named, told the Evening Post that Revie had definitely accepted the offer from Everton, though he was unable to say when he would take up the post.
Revie maintained his refusal to comment, saying only, 'We have a match to play and this is uppermost in my mind for the benefit of my players and Leeds.' However, a source close to him was reported as saying: 'Don felt it was time to move on after 12 years as manager of the club.'
In such grim circumstances, with the manager intent on leaving the club and a host of experienced first teamers unavailable, the Cup Winners' Cup final against Milan promised to be a nightmare.
In many ways it was, with all the subsequent speculation that the referee had been bribed to ensure a defeat, but amidst all the depression United demonstrated clearly that they still retained unquenchable team spirit.
Against all the odds, they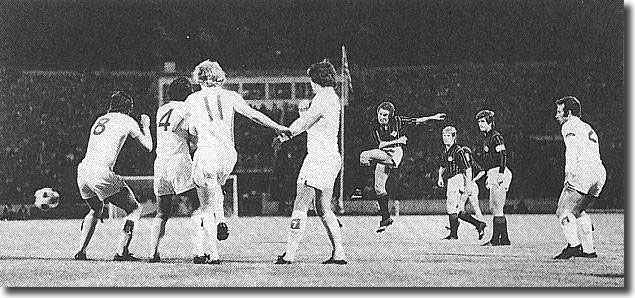 spent the evening conclusively outplaying the Italians and but for some outrageous refereeing decisions must surely have lifted the trophy.
The treachery of it all brought far greater admiration for the club than an easy victory would ever have done; the British public loves honest triers and that's certainly what Leeds were that night, despite suffering a 1-0 defeat that meant they would once again finish a season empty handed.
The following day, Don Warters reported in the Evening Post: 'Don Revie spent many of the long hours before last night's Cup Winners' Cup final denying he has accepted the managership of Everton. But I confidently expect that it is only a matter of time before he announces to the world that he and Leeds United are parting company after 15 years.
'There is still no one in the Leeds party here prepared to confirm the position openly, but I understand that it is just a matter of Revie agreeing to a few final details in a deal that should make him secure for life.
'This, I believe, is one of the major reasons why he is leaving Leeds after so much success with the club and after saying many times that he would like to end his working days with them. Everton's offer to Revie, I am told, is fantastic - so vast as to be unprecedented in English football. He has said many times that he would like to retire in his early fifties and Revie, who is 47 in just over a month, should now be in a position to do that if he wishes.
'I expect Revie to confirm his move by the weekend, for next Sunday he will return to Greece for a two-week holiday.
'No one expects him to stay with Leeds now. He has told his players he is 95 per cent certain to go and the Leeds board, I understand, is divided on whether to make efforts to dissuade him from moving.
'Whoever succeeds him at Elland Road faces a big job, for not only is the team approaching a period of change in terms of age, but any manager of Leeds United will now be expected to continue to bring success to the club in the eyes of the supporters.
'A poor run by the team could have a telling effect on the attendances at Elland Road, where directors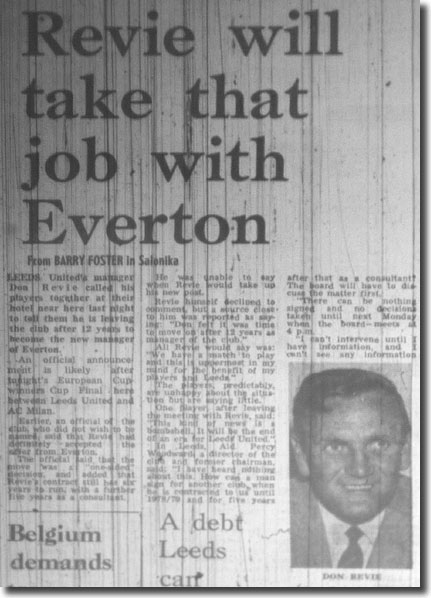 have said a 35,000 crowd is the breakeven attendance.'
By now, the Evening Post was reporting Everton's offer had risen to £250,000, including a tax free £50,000 signing on fee. When set against Revie's existing basic package of £17,500 this was eye watering indeed.
While all the partisan local press speculation continued, Eric Todd gave a more detached view in The Guardian.
'Those of us who have known Don Revie for 25 years will challenge any assertion that a departure from Leeds United to Everton would be motivated solely by mercenary reasons. I am convinced that Revie, like Sir Matt Busby did at Old Trafford in January 1969, realises that he can do no more for his players and that his players can do no more for him. I would not suggest that the Leeds ship is sinking, although some of the crew are getting on a bit, but Revie, again like Sir Matt, surely recognises that his ship needs a refit and, after it, a new ship's company.
'People will wonder whether Manchester United would have averted much internal unrest and controversy if Sir Matt had quit the scene permanently after United's European Cup triumph in 1968. Those same people now will wonder whether Revie, in attempting to justify the advice and encouragement of Sir Matt, and possibly to do even better than his mentor did not demand too much of his men. In 1967, for instance, Leeds failed bravely in three major competitions and although before and since, they collected trophies here and there and had several near misses, they may have pushed dedication and ambition too far.
'He and I know how close he was to becoming manager of Manchester City three months before they appointed Joe Mercer in July 1965. Otherwise the histories of Leeds and Manchester City would have been so much different. And more so in the instance of Leeds if Matt Busby had not been at home when Revie sought his advice in 1963, shortly after Revie had been made team manager at Elland Road.
'By 1969 Revie had rejected at least six offers to manager other clubs - including Torino and excluding Manchester United - and had signed a new seven-year contract. Everton would no doubt have to pay Leeds considerable compensation, especially as there was a five-year option of renewal in that contract.
'Revie would have to start from scratch at Goodison where Everton, after some prosperous days under Harry Catterick, have achieved nothing of note in the past three years. They have few players of the quality of some of those Revie has at Leeds. I imagine that Revie would wish to take with him most of his backroom men, notably Les Cocker, Syd Owen and Maurice Lindley, and he could even make offers for some of his former players. One way and another, therefore, this may be not only the end of the most prosperous era in Leeds United's history but the breakers' yard for their most successful combination off the field and on it.
'Don Revies are not born every day and having accepted, as I think we must, that Leeds are just about past their peak, nobody will envy the task of their directors in finding a suitable manager. Nor that of the successor when they are lucky enough to find him.'
On Friday, 18 May, Paul Wilcox reported for The Guardian, 'It now seems likely that Don Revie's move to Everton will not be announced publicly until possibly next month. Or maybe never.
'On his return from Salonika with Leeds United yesterday after their ill-fated European Cup Winners' Cup final against AC Milan on Wednesday, Revie greeted the battery of reporters and photographers at Manchester Airport with the same non-committal answers that he has used this week to try to ward off what he has called unwelcome publicity. And, although the Leeds board of directors meet on Tuesday, Revie goes back to Greece for a holiday on Sunday and will not return until 3 June.
'After the furore that has been created in the football world, that seems a long time to wait for such an announcement if indeed it is made at all. Leeds declared yesterday that they are going to fight to keep the man who has led them through a decade of consistency while also having to despair at their number of near misses.
'Percy Woodward, a former chairman, will head Tuesday's board meeting in the absence of Manny Cussins, who is holidaying on the French Riviera and who will not return to England until after the discussions. It is believed, however, that Cussins has said that Leeds will try to meet Everton's offer and then see how Revie feels about remaining at Elland Road. But if Everton come back with an even bigger offer, then Leeds will not raise their sights again.
'Whether all the directors agree with such a plan is another matter, for estimates of between £150,000 and £250,000 have been put forward as the sum that Leeds would have to find considering tax and the four years of Revie's contract yet to run. But it is certain that Everton are not going to get their man as easily as had been anticipated. Revie, however, still preferred yesterday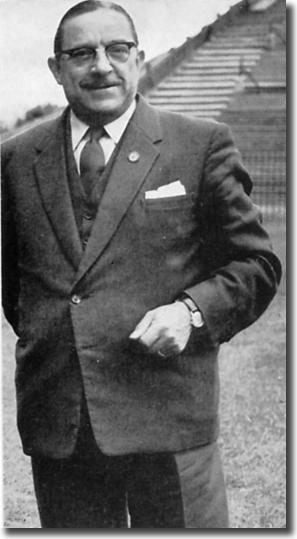 to talk about Wednesday's defeat.'
With United's directors in heated discussion about how much they were prepared to offer Revie to persuade him to stay, there came an intervention from a completely unexpected quarter on Wednesday, 23 May.
In an astonishing turn of events, Dennis Skinner, the radical Labour MP for Bolsover, raised the issue in the House of Commons, asking Secretary of State for Employment, Maurice Macmillan, whether the matter would be referred to the Pay Board.
This was a body set up by the Conservative Government, along with the Prices Commission, under the Counter Inflation Act 1973 in an attempt to control wage inflation. The Price and Pay Code, which the Pay Board was responsible for monitoring, stipulated that new recruits to existing jobs should not be paid more than those they replaced and pay rises should be limited to £250 per annum.Robin Chichester-Clark, Minister of State for Employment, said in a written reply to Skinner that 'the details of remuneration applicable to this appointment were not known'. A spokesman went on to confirm that there would be a full probe into the matter with the Pay Board consulting the secretaries of both clubs to verify whether the figures being reported in the press were accurate; there would then be 'close scrutiny of the relevant answers to see whether the Price and Pay Code had been offended'.
It may have been pure coincidence, but by Friday, 25 May, Everton's pursuit of Don Revie had fallen apart; the Evening Post broke the news under the headline: 'Revie says: I'm staying.'
An official United statement read: 'Don Revie, whose future as manager of Leeds United has been the source of recent speculation, is to remain with the club. He notified his decision today from his holiday hotel in Greece. In a telephone conversation with the club's general manager and secretary, Mr Keith Archer, he said: "I am very happy to announce that I will be staying as manager of Leeds United. At this stage I have no further comment to make and my only wish is that I be allowed to spend the remainder of my holiday in peace."'
The Guardian reported: 'Don Revie has decided to stay with Leeds United after all, and has informed Everton to that effect. He gave the reason for his change of mind - if in fact there were such a change - as personal, which could be translated to mean anything.
'There is no doubt that Everton's offer to Revie was a very lucrative one. It may be assumed, therefore, that Leeds United's counter offer has been - or will be - even more handsome. His original contract was due to expire in 1978/9 with a five-year option in a consultative capacity, but if the sums involved are not vast, Revie's decision may have been influenced by the fact that the Pay Board have been holding more than a watching brief.
'Leaving aside the real reason for Revie's change of mind, I confess to being surprised to learn that he more or less had decided to spend the rest of his footballing life with Leeds a few weeks ago. I suggested that he had nothing more to give Leeds and that they had nothing more to give him. This was based on their several near misses in their quest for honours, and certainly was no reflection on their considerable achievements in the last dozen years or so.
'Again, Revie may feel that in spite of financial temptations he could not hope to achieve with Everton - at least with their present playing resources - what he has achieved at Elland Road. And although the Leeds playing staff needs a deal of reconfiguration, Revie could still have enough faith in himself and his players to pursue the treble crown with renewed confidence and determination.'
The reactions to the news from Elland Road were unanimously positive; a poll run by the Evening Post revealed that the vast majority of supporters had wanted Revie to remain at Leeds, with 4,119 voting for and only 730 against.
Prophetically, in the same survey, when supporters were asked who they would like to see succeed Revie if he did leave, Brian Clough emerged as the favourite with more than 1,000 votes, despite his serial criticism of United.
Percy Woodward: 'Mr Revie telephoned me from Greece to tell me that he will be staying with us as manager. Naturally if the conditions are to be the same as they were previously I will be more than delighted. The board will be meeting Mr Revie on his return from holiday and we shall then learn the truth of the newspaper reports we have been reading. I am hoping that the matter will be concluded to the satisfaction of both parties when Mr Revie returns. If it is, the better it will be for football and for the club.' The ominous 'if the conditions are to be the same as they were previously' spoke of Woodward's irritation at what he saw as somewhat dubious motivations at play.
Matters were still not quite concluded and, according to Rob Bagchi and Paul Rogerson in The Unforgiven, 'A week later Revie casually revealed that he had been approached with lucrative offers to take up coaching and managerial jobs in Greece, and announced that in light of these new developments he would be discussing his future with the Leeds board on his return from holiday.
'Only a month before, Don Revie had been driving aimlessly around Liverpool trying to find John Moores. Now he was cruising the Aegean on a yacht owned by the president of Olympiakos, Nicos Goulandras. When he got ashore, the president of the Greek Football Association was waiting for him, dangling a bait of £20,000 a year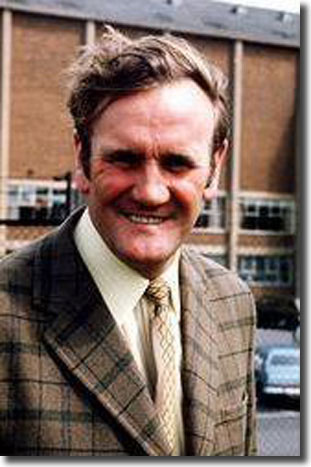 tax free, plus bonuses, as an inducement to take over the Greek national side. As if that were not enough to conquer the charms of West Yorkshire, Panathinaikos were ready to top the offer, willing to go as high as £28,000 pa, also tax-free. Leeds' new chairman, Manny Cussins, was as weary of the affair as the supporters. 'There's a board meeting on Tuesday. Beyond that you know as much as I do,' he said. That meeting must have been an expensive one, for Revie ended up staying, but the Greek interlude had planted an idea in his mind. A few years later, when Revie's reign as England manager came to its ignominious end, the prospect of warmer climes and a huge tax exempt salary would prove too good to turn down.'
The affair left an unsavoury taste in the mouths of many, but the news of Revie's decision lifted the mood at the club after a dispiriting end to the season. In the months to come, there would be many reasons to celebrate Revie's apparent change of heart.
Part 1 Rebuilding from the back - Part 2 Defending the Cup - Part 3 The Revie-Clough wrangle - Results and table
Other Football Highlights from 1972/73
Bobby Moore celebrated his 100th international appearance by leading England to a 5-0 victory over Scotland at Hampden Park. The game, part of the Scottish FA's centenary celebrations, was England's biggest victory in Scotland since 1888
Jimmy Hill temporarily abandoned his job as a commentator to take over as a linesman when an official suffered an injury during the match between Liverpool and Arsenal at Highbury in September
David Nish's £225,000 transfer from Leicester to Derby broke the British record
Newly promoted Norwich found their first ever season in the First Division to be a heady cocktail of dismal failure, partial success and, ultimately, nerve tingling survival. Ron Saunders' team were sixth in the table on 18 November 18 and then did not win another league match until they beat Chelsea 1-0 on 14 April, but somehow they reached the League Cup final, beating Arsenal and Chelsea on the way, before losing 1-0 to Tottenham. Norwich managed to rescue their season in the last five League matches, winning three of them to finish 20th and two points clear of relegation. Crucially, in three days they beat West Brom 1-0 at the Hawthorns and Crystal Palace 2-1 in injury-time to send both clubs into the Second Division
The League's annual meeting in June decided to introduce three up and three down promotion and relegation for the top three divisions
Ted Croker was appointed secretary of the FA on 22 June
Celtic's eighth consecutive championship - a record in Scottish League history - was secured by just a point from Rangers, who won an Old Firm final 2-1 to win the Scottish Cup
Gordon Banks was still regarded as the best keeper in the country even though he was 35, but his career was brought to an untimely end in October when his car collided head on with a van and he lost the sight in one eye
Huddersfield Town went down to the Third Division for the first time in their history