Part 1 - Off like a train - Part 3 - Colchester, Tinkler and Fairs success - Results and table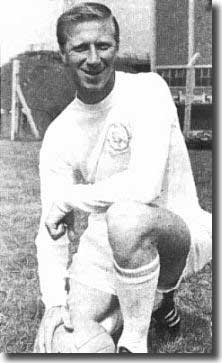 In October 1970, Leeds United centre-half and senior professional Jack Charlton was involved in one of the year's great sporting controversies. He had agreed to be interviewed by broadcaster Fred Dinenage for Tyne Tees Television on Saturday, 3 October. The interview was arranged as part of a pilot programme but was considered so good that it went out unedited, with Charlton's agreement.
The defender was in high spirits after United's impressive start to the season. Leeds had beaten Huddersfield earlier in the day and earlier in the week he had scored twice in a 5-0 defeat of the Norwegians, Sarpsborg. Much of the interview was a light hearted affair with Jack playing up to the cameras and the audience, and, according to Geoffrey Green in The Times, 'Charlton himself emerges as the man he is, warm, forthright, articulate and honest.'
The following verbatim extracts were the elements that sparked the controversy.
Question: As wages and incentives have got higher, has the game got more violent?
Answer: You do what is necessary in the circumstances. That is one of Alf Ramsey's great sayings. If I was playing in an international and saw someone getting away with the ball and I could not catch him, I would flatten him. My job is to stop a man scoring. I would not break anyone's leg or anything like that, but I would maybe grab him by the scruff of the neck and stop him running. I think every defender in the Football League would do it.
Question: You have had your fair share of cuts and bruises. What is the worst thing that has happened to you, what is the worst foul?
Answer: I cannot mention names but I have a little book with two names in it and if I get the chance to do them I will. I do not do what I consider to be the bad fouls in the game such as going over the top. That is about the worst foul in the game, but I will tackle as hard as I can to win the ball, but I will not do the dirty things, the really nasty things. When people do it to me I do it back to them. Because I am not noted for doing so people don't do it to me, but there are two or three people who have done it to me and I will make them suffer before I pack this game up.
Charlton declined to confirm exactly who was on his hit list, but promised ominously 'they know who they are.'
The programme was originally screened only in the Tyne Tees region, but like wildfire, quotes spread like wildfire in the media all over the country, with Charlton painted as the blackest of wrongdoers. The interview was given a nationwide screening when it was repeated in full on ITV's World of Sport the following Saturday, 10 October.
Forty years on, it all seems something of a trivial matter. At the time, however, what became rather po-facedly known as 'The Charlton Affair' was taken very seriously indeed by the self righteous guardians of the game's good name.
The Football Association announced that they would take immediate steps to investigate the matter, a spokesman saying, 'The matter is already receiving attention and early contact will be made with Charlton through his club. If he admits making the remarks reported, it will be taken up to the Emergency Committee to decide whether he will have to face a charge of bringing the game into disrepute.'
Don Warters reported in the Yorkshire Evening Post: 'The man who was England's World Cup centre-half in 1966 has a reputation throughout the game as a gentlemanly character on the field, hard enough, yet fair enough, but for those who know him off the field he is a man who will speak his mind without fear or favour. I have a great respect for anyone who speaks his mind, but there are times when it is better to bite the tongue.
'Jack Charlton is the elder statesman of the Leeds United side, but his remarks ... were hardly diplomatic. They may have been true ... but they have not done the image of football both in this country and abroad the slightest bit of good.
'Charlton has played the game a long time, and while he would be the last person to want to wrongly influence youngsters taking up the game, his outburst will not have gone unnoticed by boys who look upon such as Charlton as idols and also for guidance.
'Jack Charlton may only have said publicly what other players will admit privately - that vendettas in top soccer do go on - but this surely was an instance where Big Jack should have fallen into line and kept his thoughts and his intentions to himself.'
By the end of the week, the FA had charged Charlton with having made remarks likely to bring the game into disrepute, issuing a statement which read: 'The Emergency Committee, acting on behalf of the council in accordance with standing orders, has heard a complete recording of a television interview by Jack Charlton, and is of the opinion that statements contained therein constitute breaches of FA Rule 38 (A) (8) in that they are likely to bring the game into disrepute. The committee is decided, therefore, that the player be charged in accordance with FA Rule 38 (8) with breaches of Rule 38 (A) (8).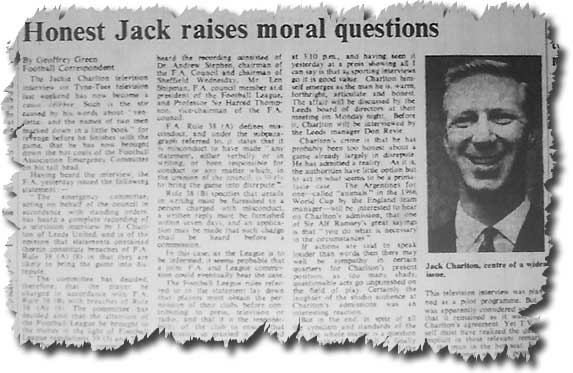 The Committee has decided also that the attention of the Football League be brought to the matter in the light of Football league regulations 39 (3) and 74. The Emergency Committee has further decided that until the matter has been resolved the England team manager should be informed that Charlton won't be eligible for selection for any FA representative teams.'
That last part effectively ended Charlton's England career, although, at 35 and with Alf Ramsey intent on rebuilding for 1974, he was no longer in contention anyway.
Charlton was roundly booed by the home supporters when playing at West Bromwich Albion on 10 October, though he said at the time: 'I must thank the supporters of West Brom ... for the wonderful way they treated me. It was the most nerve-wracking game of my life, which covers a lot of ground, but I was allowed to settle into it without trouble. They treated me strictly on merit during the game.'
The FA's investigation took almost a month to complete. On 4 December, The Times reported the outcome: 'Jackie Charlton, of Leeds United and England, has been admonished by the Football Association after his black book interview on television last October when he said that he would do two players whose names he had in a book if he had the chance. A three-man commission in London yesterday also advised him to be more careful in future when commenting on the game.
'A statement, made by the FA secretary, Denis Follows, said that Charlton expressed regret that anything he said could have been construed in such a way as to bring the game into disrepute. He felt that certain remarks he made might have been better expressed.
'The commission accepted that Charlton had been speaking in a light hearted manner for a television audience; also that he might not have realised the serious effect which his statement would have on the public, or that the reaction was likely to bring the game into disrepute. The commission decided that because of his length of service in football and his established position as a senior player and an international, certain remarks were ill considered.'
Charlton devoted his Saturday column for the Yorkshire Evening Post a couple of days later to the matter. 'When I asked the FA for complete privacy at my hearing, the last thing I expected was that it would be effective. The whole little black book affair, as it had become known, had been about as private as a goldfish bowl.
'For two weeks people were calling at my home and on my telephone. There was hardly a minute free from it wherever I went. Yet at the hearing there were no reporters, no photographers, no television cameramen, nobody from the film companies. The ironic thing was that of all places to have the meeting, it took place in the London offices of Tyne Tees Television!
'The reason for having it there was that the commission had agreed to see the television interview all the fuss was about before passing judgement.
'The reaction next day was in complete contrast to all this hullabaloo. I would have thought the people who knocked me would at least have had the decency to complain about me getting off with such a mild caution. Most of them seemed conveniently to have forgotten about it all. Maybe the truth is they were all a bit shame faced.
'People I have known for years kept on at me while the name Jack Charlton was being criticised and generally mauled about. They wanted me to justify what I had said on television but I refused to discuss it with anyone who had not seen it for themselves. I kept telling them the words, taken out of context and out of the atmosphere in which they were said, gave the wrong impression. Those who did go away to see it never came back on the subject and that surely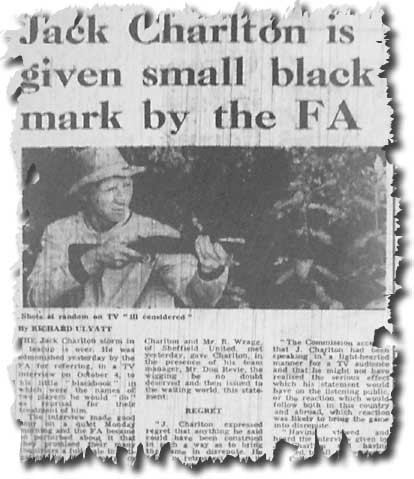 was the most significant thing.
'More than 400 people wrote to me. Most of those who were with me had seen it and wanted to say how much they enjoyed it. There were six letters against me, but only one of the half dozen writers had seen what he was writing about. It was a bit of an effort but I wrote back to them all, personally.
'Looking back ... I now realise I was wrong to say the things I said, the way I said them. It's not because of the fact that Jack Charlton was hurt. That's nothing. But it gave people the opportunity to hurt through me the game I love. I regret that very much.
'The truth is there was never any little black book. It was just my way of saying there are a couple of players who have had an unfair go at me at one time or another.
'People criticised me for saying too much. The trouble I feel now is that I didn't say enough. I thought I had qualified all I had said so there could be no misunderstanding. Obviously I was wrong.
'If I was hurt it doesn't show now. Apparently people don't dislike me as much as they did. At any rate I have never been better received to my face. Maybe they say other things behind my back, but I'll never know about that.
'The darkest part was the ignominious end to my international career. I knew it was over anyway. It was logical if, as I said the other day, you look at the England team in a way that makes the distant future all important. But after 35 caps, goodness knows how many representative matches, as well as months spent training with the England lads, to be evicted in that way...
'Now, they say I am available again for selection by England. I know I won't be picked again, but just to be free to be chosen again is a great thrill!
'I apologised to the FA Commission. I told them any offence I had caused was wholly unintentional. The interview was recorded. I could have dropped it or any part of it, but it never occurred to me it would be wrongly construed.
'What this has taught me is to pick my friends with a little more care, and not to say things in a way that they might be misunderstood. I was lucky. It was something I needed to learn at this stage of my career. There are going to be times when I have to say things that are in my mind, but I'll take greater care to make sure I put them in the right way.'
Leo McKinstry in Jack & Bobby - A story of brothers in conflict: 'It was Jack's almost brazen honesty that was to land him in the greatest controversy of his career. In October 1970, Tyne Tees Television conducted an in-depth interview with him about the realities of life as a top professional footballer. It was a far more thorough, interesting job than most of the dreary, cliche-ridden, 'boys-done-good' interviews that are served up today for public consumption. The first reaction to the programme was highly positive. In the Tyne Tees building, the studio audience watching the live filming of Charlton's performance laughed and applauded. Amongst their number were Cissie and Bob Charlton, who rose to his feet with pride and declared his brother to be a man's man.
'As usual with such sagas, it was not the interview itself which provoked the outrage, but the interpretation of it in the press. Several reporters, attending the Tyne Tees preview, picked up Jack's remarks and relayed them to their national offices. The moment they appeared in print, there was a national outcry. Macaulay famously wrote in 1843 that there is "no spectacle so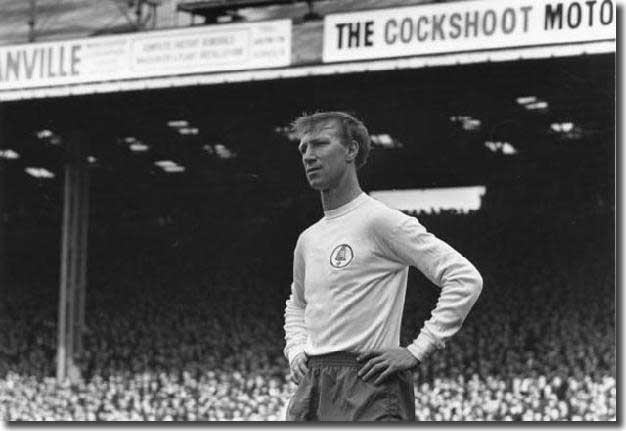 ridiculous as the British public in one of its periodical fits of morality" and it was exactly one such fit which now had Jack Charlton at its centre. "These sickening comments," ran the headline in the Daily Express, above an opinion piece by sports editor John Morgan which called for Charlton to be sacked by Leeds: "The damage caused by the words Charlton used cannot be estimated in the effect it will have on hundreds of youngsters. The damage abroad will show in the inevitable repercussions years hence." In the Daily Mirror Peter Wilson asked: "Have these petulant, primping, over-paid, under-principled gladiators no responsibility?"
'As he had always done on the football field, Jack displayed remarkable calm under pressure. He refused to retract any of his comments and rightly said he was only speaking the truth about what went on in professional football. He told the Yorkshire Evening Post on 5 October, "I have no regrets. I stand by what I said during the interview. I have been in this game a long time and I am not a dirty player, but what I referred to in the interview does happen. Everyone knows what goes on but no-one has ever said it before. I was asked a question and I answered it honestly." What particularly annoyed him was the way the journalists rushed to condemn him without actually having viewed the film. "The press have knocked me terribly about something they know nothing about. It has been taken completely out of context. Everything I said was qualified." With the loyalty that was his hallmark, manager Don Revie supported him. Having viewed the film, he said he could not see what all the fuss was about.
'Other, less feverish voices in the media put the row into some context. Ian Wooldridge in the Daily Mail praised Jack for breaking "a conspiracy of silence" over vendettas in professional sport. "Vendettas did not start with Jack Charlton. They are as old as Dixie Dean." Wooldridge then recounted the story of how the 16-year-old Dean had lost a testicle to a particularly vicious defender while playing for Tranmere. Dean had told Wooldridge, "17 years later, I saw him in a pub in Chester. I waited for him to leave, followed him down the road and then, in a quiet corner I beat the living daylights out of him." Joe Mercer, the hugely respected manager of Manchester City, put forward the widely held view in the football world that Jack was not a dirty player: "He is no soccer hard man. He's a good professional. He's a sportsman who loves to win. But he is not an assassin on the field who must win at all costs. I can tell you straight that none of my Manchester City players have any fear of Charlton." For the Professional Footballers Association, Derek Dougan gave this balanced verdict: "I have played against Jack at club and international level and have found him a very fair competitor. I wouldn't say he wasn't hard, but I don't think I have ever had any sort of injury when playing against him. He may be justified in saying this because in the past one or two players may have taken liberties against him."
'Football's administrators, however, felt they had to respond to the public mood and immediately imposed a temporary ban on Jack playing for England, a meaningless punishment given that Jack had told Ramsey on the plane back from Mexico that he wished to retire from international football. A special joint disciplinary committee was then organised by the Football League and FA to hear the charge against Jack of bringing the game into disrepute. Ably supported by Revie, Jack persuasively argued his case and was, effectively, exonerated. There was to be no suspension or fine, and Jack was only required to make an apology for his remarks. This he did in the most adroit way, managing a not-too-subtle dig at the media: "I apologise that, through me, the press were given an opportunity to knock football."
'It was ironic that Jack Charlton should be the focus of such a controversy over dirty play, given that ... there were many in his own Leeds side who were far more guilty. Indeed, Jack strongly opposed the cynical, sour professionalism of the Leeds approach as John Giles, confirmed to me. "Jack would get stuck in, do his job and do it well, but that was it. Bobby Collins, for instance, was a great player, but he was also very aggressive and Jack didn't like that. Now in the Sixties, football was a violent game. If you were a skillful player, other teams would try to put you out of the match. If you didn't give it back, you were a soft touch. My attitude was that I had to respond in order to play. So I responded, Bobby Collins responded and it could be very vicious. Jack knew what I was doing, and he never approved of that. So we had a few rows about it."
'Alan Gowling, who played as a striker for Manchester United from 1968 before he joined Newcastle, gave me this perspective on facing Jack: "I personally always found him very fair. He was physically very strong, dominant in the air, tough to play against but he was not dirty. He could handle himself but he would not resort to the kind of off-the-ball tactics that a lot of Leeds players went for. I can always remember one occasion when we were at Elland Road. Jack had got the ball with his back to me. I tried to get past him and caught him on the leg. He turned round as if he was going to throw this great punch at me. And then he saw it was me and realised I was not someone who would normally kick him just for the sake of it. He said, 'It's a good job it was you.'"
'The hypocrisy of the game in 1970 was that both officials and journalists whipped up a frenzy over Jack while doing little about far worse offenders. The idea that Jack was some sort of thug, working his way through a hit list, was just absurd, as John Giles says: "The black book was just a joke in the Leeds dressing room. But Jack got in trouble because he never saw anything wrong in speaking his mind."
'Later, Jack revealed the names of several of the players he particularly despised - Bertie Auld of Celtic, George Kirby of Southampton ("a player always liable to hurt you") and John Morrissey, the Everton winger. Brian Labone, Morrissey's Everton colleague, understands why Jack felt strongly about him: "John was a dirty little bugger. He was about half the size of Jack and when he was around, you had to look out."
'Perhaps the most interesting aspect of this whole sorry business was the way it provided the first glimpse into the tensions within the Charlton family. Despite their distance, both the brothers had always been loyal to each other in their public pronouncements, but on this occasion, Bobby - who, coincidentally played his 500th game for United during the week of the broadcast - decided to go on the attack. In an article on 7 October 1970 in the Daily Express, under the headline "Explain Yourself Brother Jack," Bobby said: "The remarks on the record would not come well from a lad of 20 or 21 who had been in the game five minutes. But the effect is that much worse when they come from someone of Jack's experience and prestige. Jack must know what effect this business is having, that it is not doing the game any good. But he appears to be sticking to his guns. This is Jack all right. He is as stubborn as they come.' The New Zealand journalist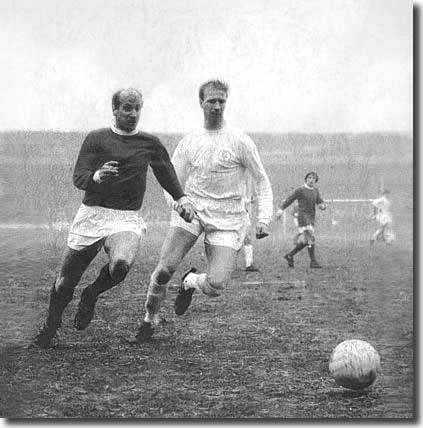 Norman Harris was in Jack's house at the time of the crisis and, in a diary piece, described the reaction to Bobby's article: 'There is now some dissension in the family, and unpleasantness in a phone conversation between the two brothers." Then Cissie took up the cudgels against Bobby, no longer the favourite son since his marriage to Norma: "I am amazed at our Bobby," she told the Daily Mail, "he's in the same position as all of Jack's other critics. He hasn't seen the television programme." And she added, in defence of Jack, "Everyone knows Jack is not a dirty player. Where has everyone's sense of humour gone?"
'As with so many press-inspired squalls, this one disappeared almost as soon as it had blown up. The lurid predictions of a collapse in the standing of the game never materialised. Nor was there any real long-term damage to Jack's reputation. Indeed, if anything, he was respected all the more for his plain speaking in the twilight of his career.
'Jack's tough physical approach was seen by many as the embodiment of the worst of Leeds' aggressive footballing culture. Jack was once speaking at a dinner in Newcastle, alongside the film director Colin Welland. As Welland started his speech, he picked up a mysterious heavy object, wrapped in newspaper, and took it over to Jack. He handed this strange parcel to Jack with the words: "There you are, Jack. There's something you always wanted."
'Jack, looking puzzled, opened it up and there was a bone covered with blood and some remains of meat.
'"Colin, what the hell's this?" asked Jack.
'"Derek Dougan's shin bone," joked Welland, to uproarious laughter. But that was the way much of the public thought of Jack.
'To be fair to Jack, he was a robust player but never a dirty one. His offences, like his shirt-ripping against Denis Law, were all too obvious and usually reflected an intemperate spirit. But he was incapable of the sort of insidious, cynical challenge that characterised other members of the Revie side. Ian St John says he never had "that nastiness, that villainous outlook", while Peter Lorimer told me that Jack "hated the dirty players, the guys who went over the top. He would fight and compete for every ball but he never believed in tackles that could break someone's leg. He had his rules about how the game should be played."
'For all his dislike of nasty play, he was not averse to ignoring the law. Ian Storey-Moore, once of Forest and Manchester United, says, "He was an awkward bugger to play against, to be honest. If you got past him, then you would pretty quickly feel the tug of the shirt. I don't think he was too averse to bringing you down. I think he would have many more bookings if he had been playing today." Jack was regularly at the centre of trouble because of his short fuse. "I have always been terribly fond of Jack," says Brian Glanville. "But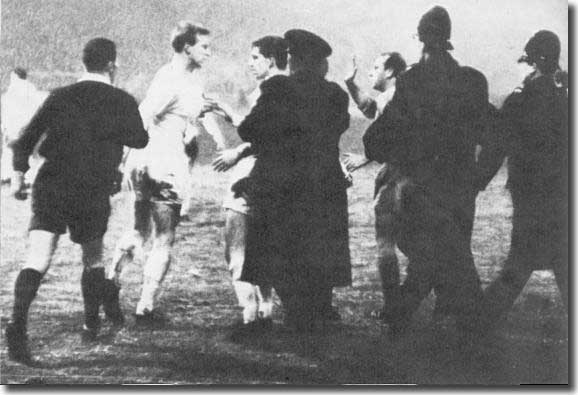 there is a violence within him." Again, Storey-Moore argues that, though "Jack was not the worst of the Leeds, team, he did have a violent temper. If someone upset him in a game, I think he would certainly make sure he left his mark on that player."
'In a European Fairs Cup-tie against Valencia at Elland Road in the 1965/66 season, he went so berserk that the intervention of the Yorkshire constabulary was required. Jack recalls that after one corner, he was kicked on the ankle by the Valencia left-back. "I looked across at him. He started to run away round behind the goal. I went after him. Next thing I was surrounded by Valencia players. The full-back stood behind them, cowering for protection. I had more or less calmed down when, right from the back, their goalkeeper leaned through and punched me straight on the mouth. As I wiped the blood away, the players opened up and I could see the keeper a few yards away. I went running after him but a policeman threw himself on top of me, driving his knee into my thigh." Not surprisingly Jack and the full-back were sent off, while the goalkeeper, terrified of the wrath of Jack, had jumped over the fence and hidden amongst the spectators. At a subsequent FA hearing the referee, Leo Horn from Holland, said that he has never seen such madness as was in Jack's eyes that night. As Peter Lorimer puts it, "That Valencia game showed Jack's temper. The keeper had a choice, jumping into the crowd or facing Jack. He chose the crowd. I would have done the same." Jack was subsequently fined £50 with £30 costs.'
Jack Charlton in his autobiography: 'I felt the interview went well, and they seemed quite pleased with it at the time. It was just about football, about the realities of the game. I mentioned that if a player did something nasty or unnecessary to me, I wouldn't forget it. His name would go down in my black book. If the chance of retaliation came, I'd tackle him as hard as I could. I'd kick him five yards over the touchline if I had the opportunity. But I'd do it within the laws of the game, when the ball was there to be played.
'Note that phrase "within the laws of the game". I didn't say I'd deliberately kick the guy in the air in any circumstance. What I did say was that if the opportunity presented itself, I'd pay him back, in a hard but perfectly legitimate tackle. You can be as hard as you like in the game of football. There is no rule to say you cannot tackle as hard as you want - but within the laws of the game, when the ball is there to be played.
'The purpose of the remark was not to shout my mouth off about what a hard man I was. I was merely explaining some of the professional practices prevalent in the game at the time ... But then this local reporter in the Newcastle area is invited to a preview of the programme, takes my remarks out of context, and puts a lot of quotes on the wire to all the news agencies in London - things like "Jack Charlton says he would kick a player five yards over the touchline", "Jack Charlton says he has got a black book with names in it of players he will get before he finishes his career" - quotes like that. Suddenly the tabloids are running stories with headlines like "Kick Jack Charlton Out Of Football" or "Ban This Man For Life." All those journalists who hated Leeds United had a wonderful opportunity to bad mouth us. I got so much press, it was ridiculous. For about two weeks I got pilloried in every newspaper in the world.
'None of these journalists had even seen the programme. They didn't take the trouble to check if I had been quoted correctly. Acting as judge and jury, they rushed to condemn me. I refused to speak to any of them. I'd say, "If you see the programme, I'll talk to you. Ask the questions about the programme, but see the programme first." None of them could be bothered - or perhaps they didn't want to know the truth.
'At the time, there were in the Football League a lot of players whom the critics liked to call hard men. I suppose I was one of them. But I was never what you consider a dirty player - in my position I couldn't afford to be, because you can't afford to give away free kicks near the box.
'Everybody thinks that defenders are the dirty ones in a side. That's not true - defenders are committed to getting the ball, that's what they're there to do. Defenders have to be more careful, because if a defender commits a silly foul in the box, he can give away a penalty. In fact, giving away a free kick anywhere around the box is not likely to please the manager.
'In my experience, it wasn't the big lads who were the culprits. People like Tommy Smith were as hard as nails - but they were never nasty. They usually tackled hard, but providing the ball was there to be won and their timing was right, that was OK. The ones you had to watch out for were the little fellows, the ones who normally played on the wings or in midfield. They were invariably late in the tackle, always leaving something there for you to hit. A guy has left his foot there, and when you follow through, you hit six studs with your shin. Let me tell you something, it doesn't half hurt.
'Referees and linesmen follow the play, and very often miss the incident which happens a split second after the ball has been struck.
'There was a spell in the Football League when full-backs were getting sent off regularly for attacking wingers. And nobody in authority ever questioned the reason. But those of us playing the game knew what was happening. And it had to do with incidents like the one I've just mentioned.
'And there were other nasty ploys in the game. As a centre-back, my job was to pick up a position for a cross, challenge for the ball and win it. But the opposing centre-forward didn't necessarily have to win the ball, and the number of times people have clattered into me late with their heads or their elbows doesn't bear recounting. You finish up with your face slashed, elbows in your eye, fingers stuck up your nose, and so on. I tell you, you get a few headaches. In a lot of cases, the guy hitting you knows exactly what he's doing. It isn't accidental.
'When I first went to Leeds, I played with a lad called Albert Nightingale. He was an inside-forward who used to play alongside John Charles. Albert was notorious in the six yard area. As the ball was being played into the box, he would tap his opponent on the ankle, the fellow would howl and grab his foot - and our Albert would be free to knock the ball into the net. Nine times out of ten, the referee didn't spot it because he was following the ball, but the other players knew exactly what had happened, and I saw them chasing him around the pitch or complaining to the ref.
'Clarkey was a bit like that. Off field he was a great lad - but he could be a little bit sneaky, with a bit of a mean streak in him. He would leave the boot in just a bit longer than he should have done. It caused us loads of aggravation - suddenly all the other side's defenders would come running after him and we'd have to go and bail him out. Tommy Smith used to say to Clarkey, "I'll break your back."
'John Giles used to do some awful things to players, too. We would have rows about it in the dressing-room. I once said to him, "What do you do it for, John?" And he said, "Well, I once got my leg broken, and I'm gonna make sure nobody ever does it again," meaning that he was going to do everybody before they did him. I said, "Sure,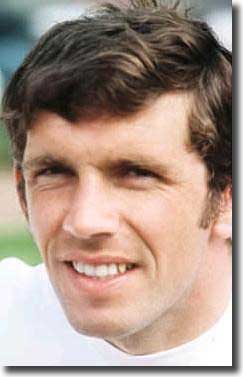 every bugger in the league is going to get punished because you once got your leg broke." But it wasn't just them, it was us he was putting at risk. John caused us a lot of hassle at Elland Road over the years. It was all so unnecessary, because he was such a skillful player.
'Playing as a kid of seventeen in the Yorkshire League had taught me that if you didn't learn how to take care of yourself on a football pitch, you'd soon get run over. The reality of the game at the time was that you were responsible for looking after yourself, first and foremost, and then you looked to the referee for protection. And watching referees' performances these days, I sometimes get the impression that they think they are officiating at an amateur game. They frequently miss the mean fouls, the professional fouls. It begs the question of why more professional players are not encouraged to become involved in refereeing. I'll tell you why because the powers that be just don't want to know ex-pros. The way the system is currently structured, a guy with an uncle on the Northumberland FA or some other FA has more chance of becoming a Football League referee than a player with a dozen England caps. It's sometimes who you know, not what you know, that counts.
'Sports like cricket or rugby league use former players as officials. I think it's high time that young professional players with no obvious future on that side of the game were encouraged to take up refereeing. That way, a lot of the unseemly things we see in the game today would not go unpunished, while at the same time referees would be more understanding of the realities of the game, having experienced it themselves as players.
'These were the sort of points I emphasised in the Tyne Tees interview. And I confirmed that there were, of course, vendettas. When a player's gone and nearly broken your leg, you don't forget it. When somebody does something that is nasty, you don't forget it. And when the chance of retribution comes, you take it.
'Any one of a hundred players could have told the FA that, but still I'm summoned to London to explain myself. Don Revie and the club solicitor accompanied me. We took a tape of the television programme with us. As a point of principle, we refused to go to Lancaster Gate. It had to be a neutral venue for the meeting, away from the eyes of the media.
'And the first thing which struck me when I walked into the room was the pile of newspaper cuttings in front of the FA Secretary, Dennis Follows. It must have been six inches high! "I'm not having that," I said. "I'm not going to be judged by the reports of newspaper people acting on second hand information." Don and the solicitor agreed with me. We told the FA officials that if they wished to adjudicate fairly, they'd have to watch the film. At that time, television evidence was inadmissible in FA hearings. But in this instance, we weren't prepared to budge. They sent us out of the room for almost an hour while they talked the matter over among themselves. Eventually, we were called back in to be told, yes, they would watch the film.
'That set a precedent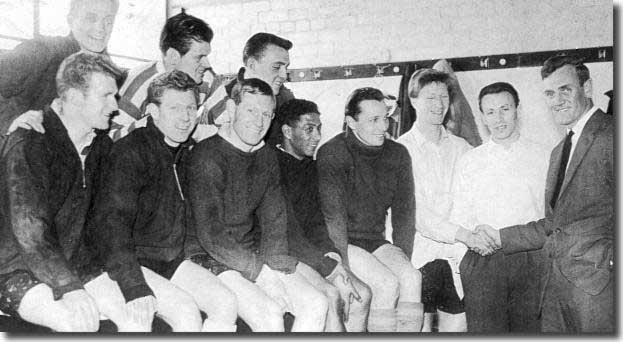 which would soon become standard. Of course, having watched it, they could only come to the conclusion that my remarks had been taken out of context, that I had been unfairly reported in the press.
'But still they insisted I apologise. "What for?" I asked. I hadn't done anything wrong. They'd just gone through the television evidence and exonerated me. And now they wanted an apology! We must've sat there for another hour discussing whether I should apologise. "The people who should apologise," I said, "are the guys who wrote that pile of crap in front of you." Anyway, we had a little meeting outside, and Don said, "We've got to apologise in some way." He said it was in my best interests to make some kind of gesture. I'd have stayed there for ever rather than give in to them, but eventually I agreed.
'Only Don could have got me to do that. As a manager, he was never better to me than at that time, when I was under a lot of pressure and I needed sound advice. He stood with me through the whole episode - and I shall always remember him for that.
'What I had to do was to find a way of apologising without admitting that I'd done anything wrong. And I remember to this day the final statement that was sent to the newspapers, the same newspapers which had made headlines of the story for weeks: "I apologise for the fact that through me, the press was given an opportunity to knock football." That was the apology we sent to the press - and you can imagine where they printed it.
'The FA tried me, and I was found not guilty. I was never fined, never suspended - though I'd suffered two weeks of being pilloried and having my name blackened all over the world. This was virtually the start of the sort of bloody journalism we have now. If I pick up the phone and find there's a journalist that I don't know from one of those papers on the line, I just put the phone down.
'Unfortunately, there was no big news to take the pressure off me. On a personal level, the black book incident earned me a reputation as someone who speaks his mind, someone who says things when he feels it's necessary to say them. Now, whether I've been naive in this over the years or not, I don't know, but personally I don't think I have. I think I've come through my career with a reputation as an honest, straightforward guy who doesn't pussyfoot around. And I think that's the image most people have of me.
"And the names in the book? I didn't mention any names in the programme, and I don't really want to start mentioning names now. As I've said, I didn't really have a black book - but I did have perhaps five or six players in mind who had committed nasty tackles on me and whose names I wouldn't forget in a hurry. You always remember the names of people who have done you wrong, you never forget them. I'd get them back if I could. But I would do it within the laws of the game.
'A lot of people thought that Peter Osgood topped the list in my black book, but that wasn't the case. Ossie and me did have some good battles - but I don't remember doing anything untoward in my duels with him and I can't recall him ever doing anything untoward to me. The same was true of Denis Law, who's always been a good pal of mine. I've got two or three of Denis' shirts at home that I ripped off his back.
'Still, I couldn't say the same for Peter's Chelsea club mate, who did me in the sneakiest way possible in the 1970 FA Cup final replay when I wasn't even watching him. I haven't caught up with him yet, so I won't give you his name. As I've said, there was no reason for it except that I was doing my usual thing of standing on their goal line. He got away with it at the time, and I can assure you, that rankled for a while.
'George Kirby, a very competitive centre-forward at Southampton, was another you had to watch out for, frequently a split second late with the header and always liable to hurt you. I didn't like that kind of player, and I remember walking off at the end of a game at the Dell with a bad headache. Looking back, they were still treating him on the pitch.
'It's more than twenty-five years since the black book was news, and it wouldn't serve any useful purpose now to start trotting out names. I'll give just one more example, purely because the player involved, John Morrissey of Everton, knows the score. We were playing at Goodison Park one day and John, a short, stocky little lad, was on the wing. I came across to make the tackle, he went through me, and I ended up having my foot put in plaster after the game. I still wouldn't have given the tackle much thought had I not encountered him again on the way out of the ground.
'Picture the scene - my foot is in plaster, and I'm hobbling towards the coach with the aid of a stick. He's stood at the door asking, "How's the leg then, big fella?" And I look across at him and see this cynical smile on his face - and I nearly flipped. I mean, if I could have done him then, I would have. "I'll tell you something," I said, "if it takes me ten f***ing years, I'll get you back for this." And I did. But then he got me back, and I got him back, and so it went on till we finished playing.
'I suppose you could say that I was a bit short tempered. If somebody did something to me which I thought was unnecessary, I would react very quickly. That Fairs Cup game against Valencia was a case in point. I was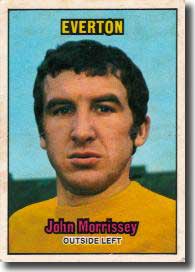 being abused by some of the Spanish players and I wasn't having that.

'There was another incident, I think it was in Rome or in Naples, when one of their guys just turned round and gobbed in my face. I couldn't help myself; I punched him right in the mouth, and he went down. The referee turned and saw the guy lying on the floor - you know the way they do, rolling and holding his face - and he ran back and looked at me as if to ask: what happened? I didn't say anything, I just pointed to my face. He could see the gob still there, and he said, "OK, free kick," and he just left the guy lying there.

'You have these moments of madness when you let fly or go chasing somebody all over the park after they've done something nasty to you - until somebody grabs you and slaps you on the face and says, "Hey, settle down." People forget that in football you're 100 per cent concentrated on the game, you're looking at the game, you're reacting to the game, your position changes as the ball moves around - and then somebody does something really nasty, and it snaps your concentration. That's what happened to me in the 1970 Cup final replay.

'It's just hypocrisy to pretend that a professional footballer can just forget when somebody does something like that to him. In no way, shape or form can any pro just forget when somebody's nearly broken his leg, or split his eye, or smashed his forehead. You know in a split second if it's deliberate. And as I've said, if you have a chance to get even later on, you take it. Everyone in the game knew that - except, apparently, the FA.'

Part 1 - Off like a train - Part 3 - Colchester, Tinkler and Fairs success - Results and table