Part 1 The early years - Part 2 1966 and all that - Part 3 Indian summer - Part 5 The Irish Saviour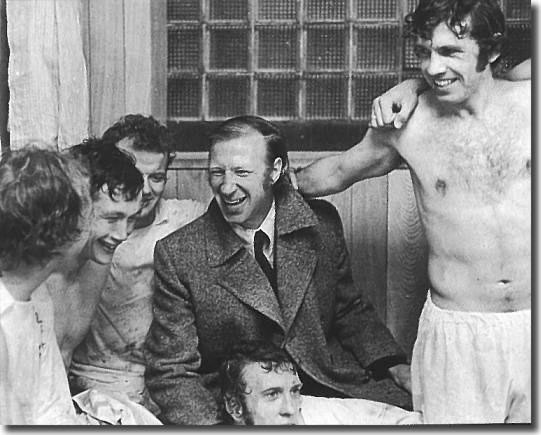 Time had finally caught up with Jack Charlton in 1972 and his days as a player were fast drawing to a close.
Charlton: "Long before the end of the 1972-73 season, I had already decided to hang up my boots and go into management. I was approaching my 38th birthday, I had seen it all as a player and, frankly, I didn't fancy the idea of soldiering on for another year. I was no longer an automatic choice in the starting line up. At the beginning of the season, Don had signed Gordon McQueen as my understudy - a tall guy and a good header of the ball, though he never knew where it was going. Don had taken me aside at the beginning of the season and explained that he would be replacing me in the first team from time to time. 'The problem with you,' he said, 'is that you can now only motivate yourself for the big games' - and, on reflection, I had to admit that he was quite correct. I fought to keep my place, but I knew my days were numbered, particularly after a hamstring injury in the FA Cup Semi Final against Wolves prevented me playing towards the end of the season.
"When I told Don I wanted to retire, his initial reaction was that I had still something to contribute to the team. He offered me a two year contract, and I think he had an idea that I might finish up on the staff at Elland Road. But he didn't push it too hard. Typically, he told me that his phone line was always open if I needed any advice after leaving the club. That was an invitation I appreciated. Don was the best in the business, and if anybody could set me right on my new career as a manager, it was him. As it transpired, most of my subseqent conversations with him were purely social - but it was reassuring to know that he was in the background if I needed him.
"I had a few calls from intermediaries acting on behalf of clubs wanting to
know my plans, and then came a direct enquiry from the England team doctor, who happened to be a director of Middlesbrough. Stan Anderson had just quit as manager and the club chairman, Charlie Aymer, was interested to know if I'd take the job.
"It was now twenty years since they had last played in the First Division, but essentially they remained a big club. The infrastructure, if a little shabby, was still in place - and with a big catchment area, the potential of the club was considerable.
"I went to see Middlesbrough play, and I remember thinking, they're not bad, these. So I agreed to go and meet the board. They sat me in an annex, and then the members went into the boardroom. After a while they called me in. I sat down, and they started asking me questions, like in an interview. 'Wait a minute,' I said, 'I didn't come here to be interviewed for the job, I came here because I was told that you wanted me to manage the club, and that the job was mine if I wanted it.'
Jack brought out a sheet of paper that Don Revie had given him, listing the manager's responsibilities, making it clear that he was the boss and had a say in everything. He left it with them and waited outside for their answer. Fifteen minutes later he was the new Middlesbrough manager.
Following that meeting, Jack travelled to London on the Thursday before Leeds' Cup final against Sunderland to attend the Football Writers' dinner. He had the luck to sit beside the outstanding Celtic manager, Jock Stein, and took away some pearls of wisdom with him.
Stein had recommended taking his new team away on tour as early as possible to learn who you could trust and who you couldn't. The club went on a 3 match tour in Scotland, and Jack quickly identified 2 or 3 barrackroom lawyers who would have to go. Stein also offered him his midfield player, Bobby Murdoch, on a free transfer. Jack remembered Murdoch from the games between Leeds and Celtic in 1970 and quickly took up the offer.
He already had Nobby Stiles and wanted him to do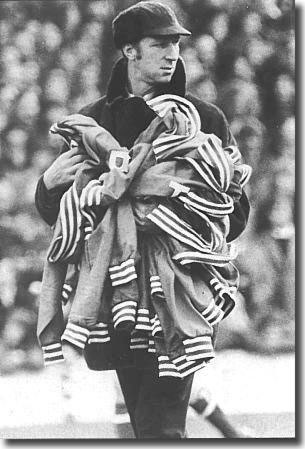 a holding job in midfield, but Nobby told him he was off to Preston where Bobby Charlton had taken over following his own retirement.
Most of the team that was to take Boro through the season were already there - keeper Jim Platt - back four John Craggs, Frank Spraggon, Stuart Boam, Willie Maddren and Graeme Souness arrived at the end of 1972-73, signed from Tottenham by Harold Shepherdson, the former England coach and Jack's right hand man, but it took until Christmas to get the system right. However, once everyone understood the tactics and their role within it, the Middlesbrough team quickly became unbeatable.
They went to Fulham in March as Bobby Moore made his debut for the Londoners and won 4-0.
Their form was so outstanding, in fact, that they secured promotion with 7 games still remaining, and topped the division by a clear 15 points, one of the most convincing margins ever, when it was still two points for a win.
The turnaround that Charlton had achieved enabled him to secure the prestigious Manager of the Year award, unheard of for a boss from outside the top flight. The next season, 1974 -75, they followed up with a top 5 finish in Division One, after being top with 12 games played.
The Ayresome Park club then went on to consolidate their newly found status. They topped the First Division table again for a while in October 1976, but later fell away to a mid table position. That was bad enough, but it was the lack of suuport from the fans that was more of a concern to Jack.
He announced his resignation on 21 April, a day after his former Leeds team mate Johnny Giles had done the same from the manager's chair at WBA. Charlton had become increasingly disenchanted at the lack
of enthusiasm shown by local supporters despite the success that had been achieved in his four years at Ayresome Park. His typical comment a few days before resigning was "We are on the crest of a slump."
He applied for the vacant England job after his old mentor Don Revie had quit under controversial circumstances. Partly because of the bad taste left by the manner of Revie's going and the close association of the two men, Jack failed to get an interview for the post.
He was not out of football for long and in October 1977 he joined Sheffield Wednesday, then languishing in the depths of the Third Division. He quickly brought in old friend Maurice Setters as assistant. Setters was later to become a perpetual support to Jack when he took on the Ireland job.
Jack managed to keep Wednesday up that season, and at the end of 1979-80 had secured promotion to Division Two with the same sort of straightforward and no frills style he had adopted at Middlesbrough.
Upon their return to the Second Division, the Wednesday fans did their club no favours at all when their behaviour brought a 29 minute stoppage during the match at Oldham on September 6. The fans rioted after Wednesday striker Terry Curran was sent off following a clash with Simon Stainrod. In the ensuing uproar, 20 people, including police, were injured. Fans hurled concrete, bricks, coins - anything they could find. The scenes brought tears of frustration to the eyes of Big Jack as he pleaded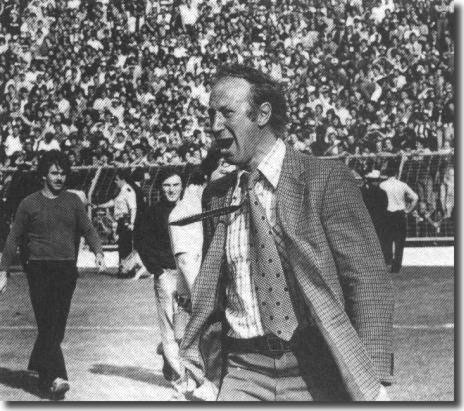 unsuccessfully for restraint and was struck by a missile for his pains.
It was maybe then that disillusionment started setting in. He was not happy in his time at Hillsborough, despite missing promotion by a point in 1982 and resigned in May 1983, rejoining Middlesbrough (then back in the bottom half of Division Two) for a little over 2 months in the spring of 1984. He was soon away, however, when his cousin, Jackie Milburn, asked him to take over at Newcastle United in June 84.
The club had a famous past and were Jack's boyhood favourites, so he jumped at the chance of reviving their fortunes. They had just won promotion back to the First Division, but there was little money available to spend for the incoming manager.
The squad that Charlton inherited included Chris Waddle, Peter Beardsley and Glenn Roeder, but he was never comfortable with the job.
He left Tyneside in August 1985 after keeping the club up and signing Paul Gascoigne. There were protests from the fans against him and calls for his resignation during a pre-season friendly with Sheffield United at the start of 1985-86 and he was not one to stay where he was not wanted. He was off once again.
After a promising start with Middlesbrough when he had sprung to managerial prominence, Jack Charlton's nature and contrariness had seen him quit four clubs in the space of eight years and it looked like he had had enough of the life, even if any club had wanted to take him on.
Part 1 The early years - Part 2 1966 and all that - Part 3 Indian summer - Part 5 The Irish Saviour