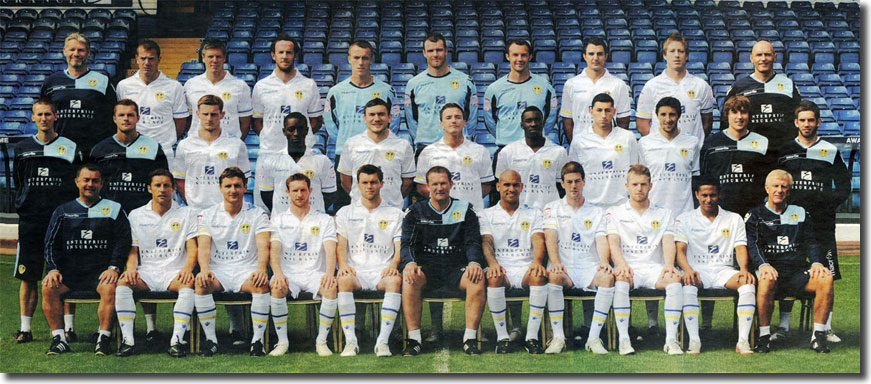 Part 2 Warnock - Part 3 End of season blues - Results, table and transfers
Genuine promotion hopes were few when Leeds United returned to the Championship in 2010, but expectations were high that 2011/12 might finally bring an end to a top-flight exile that had already lasted seven inglorious years. It was generally accepted, however, that the acquisition of new blood would be a prerequisite for any real progress.
As anticipated, Richard Naylor, Shane Higgs, Neil Kilkenny and Bradley Johnson all moved on when their contracts expired during the summer. But the sale of Kasper Schmeichel to Leicester was a shock, with the keeper claiming he was forced out: 'I have never asked to leave … nor did I reject an offer for a new contract, since one was never put to me.'
Blackpool reserve goalkeeper Paul Rachubka was signed almost immediately and experienced Preston stopper Andy Lonergan soon followed. Veteran Portsmouth midfielder Michael Brown joined them and Celtic's Irish international defender, Darren O'Dea, joined on a season-long loan, but promises of a big influx proved to be of no substance.
South African striker Davide Somma revealed via Twitter that a torn cruciate ligament would keep him out for six months, while Luciano Becchio was also unavailable after undergoing a hamstring operation. With speculation rife that Max Gradel and Robert Snodgrass would be off in the transfer window, Simon Grayson's squad looked distinctly threadbare.
Frustrated supporters bristled with indignation at plans for a multi-million pound development of the East Stand at Elland Road. Fans pleaded for chairman Ken Bates to 'Build us a team, not a hotel' and argued 'Premier League not Premier Inn', pointing out that the money was going on a property that the club did not actually own. The accounts revealed that £5m from season ticket sales for 2012/13 and 2013/14 had been committed to a scheme with an estimated cost of £7m. These funds were supplemented by the issue of £3.2m in preference shares which were guaranteed to pay out £4m when redeemed. There was a mood of bitter resentment among supporters as the new season beckoned.
United opened their campaign at promoted Southampton on 6 August, with Grayson opting for the following eleven: Lonergan; Paul Connolly, Andy O'Brien, Paddy Kisnorbo, O'Dea; Snodgrass, Adam Clayton, Brown, Jonny Howson, Gradel; Ross McCormack.
United looked stale and one-paced in the face of a vibrant performance by the Saints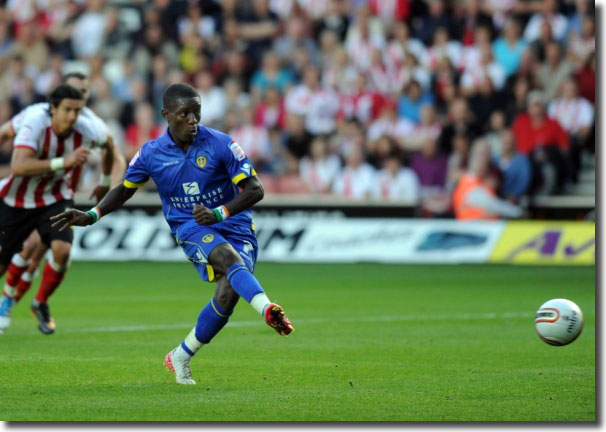 and were two down by the break. Victory was sealed in the second period by David Connolly, though Gradel registered a late consolation from the penalty spot as United lost 3-1.
The Telegraph: 'There are choppy waters ahead. Porous in defence and just poor in attack, they appear far less well-equipped for the challenge … The away side had already looked fragile before Southampton captain Hammond was allowed to charge through the midfield and sweep a shot from 25 yards inside Andy Lonergan's right-hand post.
'Leeds were toothless without injured strikers Luca Becchio and Davide Somma, but not without bite in other areas of the pitch. New signing Michael Brown will fit in with at least one part of the tradition at Elland Road with his uncompromising approach to patrolling the midfield.'
International commitments kept Snodgrass, Gradel, O'Dea and Aidy White out of the midweek Carling Cup-tie with Bradford City. Grayson brought Ben Parker, Lloyd Sam and Ramon Nunez into his starting eleven and added youngsters Tom Lees, Charlie Taylor and Zac Thompson to his bench.
Bradford were twice ahead, but two Nunez goals earned United a 3-2 victory.
Richard Sutcliffe in the Yorkshire Post: 'Simon Grayson's side may have eventually earned a place in the Carling Cup second round courtesy of a rousing fightback … but that did little to ease the unrest among supporters, many of whom could be heard chanting "Bates out" and "where's all our money gone?" even as they disappeared into the Leeds night.'
Phil Hay of the Yorkshire Evening Post interviewed chairman Ken Bates, seeking answers about a first team squad 'altered since May by the departure of five senior professionals and the arrival of four. There is a busy train of thought which says Leeds have invested less in their playing resources than they needed to, or less than they might have done.'
Bates: 'Every year we look at our income and work out our costs … We also set aside a contingency for emergencies and such like. Then we give the rest to Simon and say "spend it on players." If he wants to buy a player for £5m then that's up to him. But it might mean that he's only able to pay his other players three quid a week.'
Around 300 fans protested outside Elland Road's West Stand before the Middlesbrough game on 13 August, and there were sporadic chants of 'Bates out' during the match.
Bates was dismissive. 'I'm unimpressed by the demonstrations of a few morons … The rebuilding of Leeds United is a bit like sex. In an age of instant gratification, Leeds United is having a long, drawn out affair with plenty of foreplay and slow arousal.' Months later, the chairman claimed the protests scared off investors. 'I had a Saudi businessman who is a Leeds fan and wanted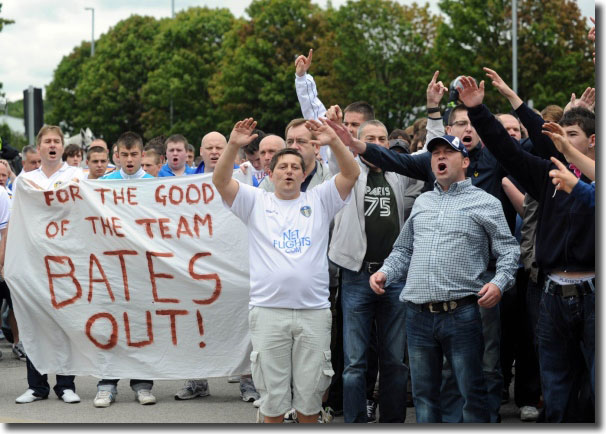 to invest … He rang me the following week and asked if his chief financial advisor could come over, look at the club's books and look around.
'Unfortunately, we then entertained him for the day when we played Middlesbrough … They decided to prance around outside the boardroom … He was a little subdued over it but we tried to laugh it off and put it down to youthful exuberance. We left on good terms and he wrote his report and raised a few more questions. We then never heard back from them and it dragged on. Eventually, he rang me up and said, "Not being funny, it is a great idea, I love Leeds United and am still a big Leeds fan but we cannot afford to be associated with that kind of nonsense." That was a £20m investment out of the window.'
A bizarre refereeing display from Anthony Taylor ruined the Middlesbrough game as a spectacle. After 26 minutes he sent off Max Gradel for a rash tackle on Tony McMahon, who followed Gradel into the dressing rooms in stoppage time for a second yellow. On the hour, there was another controversial call when Boro striker Marvin Emnes crashed to the ground as he went past Jonny Howson. Initially, Taylor awarded Leeds the free kick but, as Emnes continued to writhe theatrically, the referee reversed his decision and sent Howson off. Boro took control and won the game through Emnes' 67th minute effort.
Wolves striker Andy Keogh joined on loan, the deal lasting until January for a player who had begun his career at Elland Road. On 16 August, the Irish international made his debut second time around, at home to Hull City.
The Bradford Telegraph and Argus termed United's performance 'near faultless'. Ross McCormack gave them a 16th minute lead but four minutes later Tom Lees put a centre past his own keeper. Hull's five-man midfield overpowered United's four for a while, but the home side exerted themselves and regained the lead five minutes before the break. The goalkeeper spilled a corner and Lees was on hand to score at the right end.
Hull brought on Aaron McLean at half-time to shake things up, but before he had a touch the Tigers were two down. Jack Hobbs fouled McCormack inside 15 seconds and Snodgrass hammered home the free kick from 25 yards. The home side made it four after 68 minutes as Nunez's precise finish from McCormack's inch perfect pass gave him his third goal of the season.
United built on the result, returning from a trip to West Ham with a well-earned point.
The Hammers took a sixth minute lead but subsequently eased up, allowing Leeds to settle. Snodgrass clipped the bar with a rising volley from an angle before United were given a golden opportunity in the 28th minute when Taylor handled a cross
to concede a penalty. Gradel stepped up confidently but sent his effort bobbling wide of the post.
United did draw level just before the hour when McCormack netted from Snodgrass' incisive cross but they were rocked three minutes later when Kisnorbo put the ball into his own net after misjudging a left wing cross.
Leeds were not to be denied, however; Jonny Howson rattled the bar in injury time and Adam Clayton rammed home the rebound to secure a 2-2 draw.
Simon Grayson was delighted with the outcome, saying, 'From start to finish, we were very good. Certainly, if you take away the first five minutes when West Ham came out of the traps, I thought we did well. After the start we had and Cole scoring, we could have buckled but instead we got back into the game and, rightly so, got a point.
'We had the stuffing knocked out of us when we were on top but again, full credit to the players as they dug deep. They showed tremendous desire and the equaliser (by Clayton) was the least we deserved.
'You need luck at times in games and we didn't get that. But I am sure Sam (Allardyce) will be saying the same about his team.
'I am immensely proud of my team, especially when you look on paper at the players we were up against.
'It has been a good week, even though I am slightly disappointed not to have won. When you feel disappointed at not beating a team like West Ham it shows the immense quality of our performance.'
United continued their improvement at Doncaster in the Carling Cup. After falling behind in the third minute, they came through thanks to two 20-yard strikes from Ramon Nunez.
Four days later, McCormack gave United a 34th minute lead at Ipswich, but they lost their way when White was sent off after the break. Jason Scotland equalised with twelve minutes of the game remaining and in injury time Keith Andrews flashed in a strike which took a cruel deflection off Clayton and looped over Lonergan for the winner.
Grayson: 'The whole game changed on the sending off decision. It's a free kick on Aidy White for a start. As he and Thomas are running through, Thomas has nudged him in the back and that has made them both go down. We were in no danger of losing that game until that decision.'
August closed with a bitter taste following the departure of Max Gradel. A transfer had been rumoured throughout the summer with Hamburg, Swansea, Fulham and Newcastle all tracking the player. In July, United rejected a heavily-conditioned £2.5m bid from West Ham. French club Sochaux tabled a £2m offer on 30 August, but it was St Etienne who secured Gradel's services in a deal said to be worth £2.3m.
Simon Grayson spoke in frustration after failing to secure any replacements: 'I don't normally name players I go for … I just feel this is the right thing to do to explain to fans what I was trying to do. I've got to say it was the most frustrating day I've had as a manager… I was so close to doing deals and for various reasons, they changed. An example was Jason Puncheon, who agreed to sign for us at dinner time and then changed his mind for whatever reason, which turned out to be he went to QPR instead. I'd agreed a deal with Southampton to bring the lad here to replace Max, but unfortunately, it fell through.
'I'd agreed with another Premier League international defender to come here because another defender was coming to that club and he was surplus to requirements. But that got changed as that player went elsewhere… There's no secret that I wanted to sign Eric Lichaj, but he got injured in a reserve game and is out for two to three months with a hip injury. Then there were other numerous ones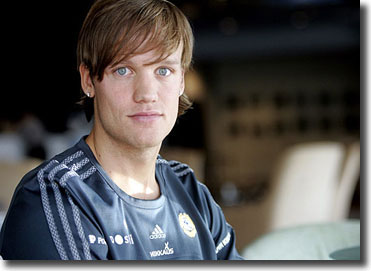 which just couldn't get done for clubs changing their mind. There was another international player where the deal was more or less agreed to do it and at the last minute that club changed their minds because another deal fell through.'
In the early part of September United did manage to sign two out of contract Finland internationals, striker Mikael Forssell and midfielder Mika Vayrynen, but they were not the big name players that United fans craved.
Forssell was on the bench, along with the fit again Luciano Becchio, for the game with Crystal Palace on 10 September. With Leeds losing 2-1, the two were brought on after 58 minutes. Becchio equalised twelve minutes later and six minutes from the end Ross McCormack scored his second goal to secure the points.
McCormack's brace took his tally to six goals from eight games and his 86th minute strike enabled United to beat Bristol City 2-1 a week later. It denied the Robins a point that had seemed likely from the moment former Whites midfielder Neil Kilkenny nullified the advantage given Leeds by Adam Clayton in the third minute.
Things had looked black when Kisnorbo conceded a penalty after 65 minutes and consequently became the fourth United player sent off in the space of seven games. But Andy Lonergan saved Nicky Maynard's spot kick and United rallied to take all three points.
'We started with a 4-4-1 system but I felt there might still be an opportunity for us to put them under pressure,' said Simon Grayson. 'At first I thought we would have to hang out for a draw but the ball was coming back too easily and we were under too much pressure. I thought we'd try and take the game to them instead.'
The victory gave United heart for their Carling Cup-tie against Manchester United, but in truth they were never in the running. Michael Owen scored twice in the first thirty-two minutes and Ryan Giggs added a third in first half stoppage time to secure an easy victory for a largely second string Manchester eleven.
Daniel Taylor in the Independent: 'Even by Ferguson's standards of experimentation, it was an eccentric selection … The seven substitutes were aged 18 to 20, including five with no previous first-team experience. This was a team that ought to have been ripe for an upset - and yet Leeds never even sought to investigate. Their manager, Simon Grayson, spoke afterwards of facing a "world class team" but he was being economical with the truth and it was peculiar in the extreme that Leeds were so passive.'
Days later, Stoke City utility player Danny Pugh was brought in on loan. Pugh had played for United before, being the first signing following relegation in 2004. A regular in his first season, Pugh lost his place and moved on to Preston, from whom he joined Stoke.
With Pugh on the left side of midfield in the Friday evening game at Brighton, United set off in style, and went ahead after eighteen minutes. Keogh found Clayton on the edge of the area and when the shot was blocked, Keogh gathered the loose ball to fire home his first Leeds goal. Six minutes later McCormack doubled the lead from 25 yards.
United seemed set for an impressive victory with their confident and assured play, but Brighton stormed back after the break. Two minutes in and the energetic Craig Mackail-Smith weaved his way in from the right before coolly slotting the ball into the bottom corner. On the hour, Brighton drew level. Leigh Bromby inexplicably brought down McKail-Smith in the box and the penalty was a formality for Ashley Barnes.
Six minutes from time it looked all over when McKail-Smith put Albion ahead after Calderon and Barnes combined to create a simple opportunity. But United somehow managed to save themselves with two of the available three injury time minutes remaining when McCormack scored his ninth goal of the season, hammering home from Howson's cutback.
Simon Grayson was frustrated with the inability to see the game out. 'We shouldn't be delighted at getting a point right at the death… We were cruising at half time. How we can give such contrasting performances in the first and second halves I don't know … I wouldn't mind having a game where we bore everybody rigid and win 1-0.'
Defensive shortcomings were less evident on 1 October against Portsmouth at Elland Road when Danny Pugh headed the only goal of the game after 14 minutes. With Paul Connolly back for a first appearance in a month and Tom Lees in his more natural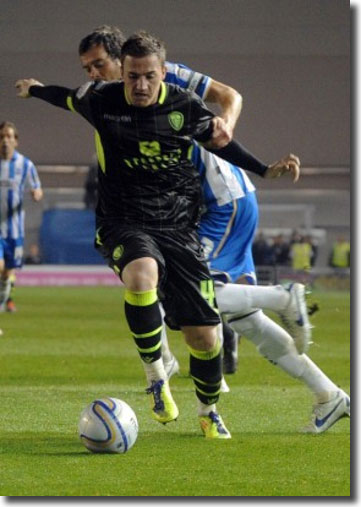 central position, the Whites were much improved, leaving Grayson a happy man.
'One or two of them were on their last warnings after last week,' he said. 'It was time that people took responsibility for what's happened and they responded in the right manner. It was a good performance from us … When they were called on the defenders defended and the goalkeeper made some good saves.'
The improvement continued after the international break with a 3-0 victory at Doncaster Rovers on 14 October. Pugh opened the scoring after 20 minutes, volleying home from a corner, and McCormack doubled the advantage with a well-executed overhead kick six minutes into the second period. Lees completed the scoring with a 63rd minute header.
Grayson described the first away win as 'almost a complete performance … Individuals will get the credit because that's the nature of the game, but it was a team performance and every one of them contributed … The players were determined to keep a clean sheet.'
Goalkeeper Andy Lonergan dislocated his finger in the closing stages and Paul Rachubka came on for his league debut. He continued to deputise in midweek against Coventry.
Darren O'Dea scored his first goal for the club after 27 minutes, but the points were thrown away in stoppage time. Rachubka made a hash of what should have been a straightforward gathering of a cross and spilled the ball for Coventry defender Richard Wood to equalise.
Earlier, United had spurned a number of openings and the closing minutes were remarkably anxious. Coventry attacked at will, exposing United's brittleness. The clean sheets gained against Portsmouth and Doncaster had hinted that a long standing issue had been sorted, but the denouement against Coventry debunked those hopes.
Grayson gave his men the chance to make amends at Peterborough on 22 October, the only change being Mika Vayrynen in for his first start in place of the injured Robert Snodgrass.
United were quickly out of the blocks and Keogh scored inside four minutes after being played in by Clayton. The home side drew level in the 23rd minute when Gabriel Zakuani rose well to head home a looping corner kick at the far post.
Posh were reduced to ten men eight minutes before the break when Lee Tomlin was given a red card for a reckless challenge as he went straight through Keogh. Leeds recovered their lead in the 54th minute, Clayton firing home from the edge of the area.
As the game ticked into the final 15 minutes, United retained control, just one clinical move away from adding a third to put the game beyond doubt, but disaster struck with two minutes remaining. No United man took responsibility when a high ball was pumped into the box and Mark Little stole in to stab the ball home.
United snatched a dramatic victory in the fifth minute of stoppage time when O'Dea scored off the underside of the bar. Becchio was on the line to make sure but the defender was credited with the goal.
Posh manager Darren Ferguson seethed at the negative effects of 'Fergie time' and United nerves were in shreds but the win took United fifth, three points off the automatic promotion places.
Jon Howe summarised the roller coaster progress on the Sabotage Times website: 'The last four days have been a microcosm of Leeds United's existence in the Championship since their return in August 2010; conceding dramatic late goals, scoring dramatic late goals, living on the edge, but in general, by the skin of their teeth, just about maintaining an upward curve.
'Tuesday night's 93rd minute equaliser, conceded to a Coventry side whom we had dominated for the opening 45 minutes and should have put to sword, was one of those calamitous, Keystone Kops episodes that Leeds fans have just come to expect in the last 18 months … If you live by the sword, you die by the sword. Conversely, fast forward to Saturday lunch time and having conceded an 88th minute equaliser to 10-man Peterborough nobody should have been surprised that we managed to keep Pacemakers-R-Us in business for a few more days by scrambling home a 95th minute winner, to the disbelieving rapture of the demented masses.
'But no Leeds fan wishes to subscribe to the Kevin Keegan school of football management. We don't actively seek the violent mood swings and the perpetual tightrope walking that envelopes our central nervous system until the 96th minute of every single game ... It is fine to suggest that this Leeds United team "never knows when to give up". Indeed, this is a great quality to have for any side seeking promotion from the toughest league in the world, however, my issue is that this team bears little resemblance to last season's team when pretty much the same things were happening. Only Connolly, Howson and Snodgrass have played a significant part in the whole of Leeds' Championship rollercoaster over the last season and a quarter, and many of the newer components this season are showing much the same traits as last season's incumbents of the famous white shirt.
'Clearly, the one common denominator must be manager Simon Grayson … I am not going to turn this into a singular criticism of the Leeds boss, because the net effect of what is happening is that we are very healthily placed in 5th position with a game in hand; win that and we could be second on goal difference. Being realistic, that is a great position, particularly given our muddled start to this season and particularly given the perceived lack of investment in the first team squad during a seemingly disorganised transfer window.
'For me, Grayson is doing a fantastic job with the resources available to him. The lack of investment doesn't really wash because free transfers and loans such as Pugh, O'Dea, Keogh, Vayrynen and Forssell still cost money. Whether that's what the club intended when they said they wanted to 'kick on' from an impressive first season back in the second tier is difficult to say, but the fact is that Grayson has had to scratch around for these signings and … so far they have produced the goods for him. Add to that the fact that Academy youngsters Tom Lees and Aidan White have appeared in the first team to positive effect and Adam Clayton has risen to the challenge of a fair pop at a first team place and all in the garden looks relatively rosy. Again, whether the promotion of youngsters to the first team was more by luck or design only the inner sanctum can tell us, but it's working.
'What frustrates the majority of Leeds fans … is that we have a disturbing trait of throwing points away. If you attack and defend with the gay abandon we seem to, by definition, it will not always go your way … It is easy to suggest that the team cannot hold onto a lead and close the game out. Undoubtedly, that is true, so it must be down to Simon Grayson's tactics, right? Certainly the second half against Coventry on Tuesday night saw Leeds wrestle an unlikely draw from the jaws of a certain victory, with an inexplicable concession of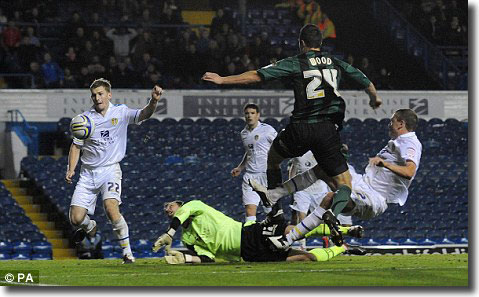 control which allowed an average Coventry team back into the game.
'On the other hand, what can Grayson do about Patrick Kisnorbo skewing a clearance expertly into his own net at West Ham a minute after we had deservedly equalised? What can he do about Leigh Bromby defending like a pensioner at a tea dance for all three goals at Brighton? What can he do about debutant goalkeeper Paul Rachubka spilling a tame cross in the 93rd minute against Coventry? What can he do about the referee's questionable decision to send off Aidy White at Ipswich?
'Whilst Leeds can be criticised for inviting pressure whilst in a winning position, that, unfortunately, is what happens in football. Sometimes you have to give credit to the opposition. It is inevitable that any team chasing a winner or an equaliser will put you under pressure; that is the nature of the game. What Leeds lack in those situations is a leader and a dominant midfielder to quell that tide.
'The lucky dip that Grayson indulges in with his central defensive partnerships has appeared to have finally borne fruit. The settled duo of O'Dea and Lees have looked solid in the last four games and that can only improve with time spent playing together. Other centre-halves in the squad can count themselves unlucky that Grayson did not have the same patience with them, because undoubtedly, changing the partnership every game cannot help.
'The tangible effect of the coaching staff is negligible at best, their influence cannot be seen by the naked eye, only, we assume, the influence of the manager. However, we have been watching these same kind of errors for 18 months now and the joke is wearing thin. To put it bluntly, promotion-winning teams do not make these errors, they don't ease off and let teams back in, and that is why we finished outside the Play Offs and that is why we are sat outside the top two now. You have to say this is our rightful place until we can attain a solid consistency, and until we can form a unit capable of absorbing pressure and seeing the job through, like real champion sides do.
'What we need now is an end to the entertainment; we need to find a balance. It's been a great journey and we've all enjoyed it, but what will ultimately see us to our goal is a resolute procession of turgid 1-0 wins, a George Graham approach to nullifying any semblance of positive thoughts once a goal has been scored in our favour. We need to be spending the second half of most games gnawing our finger ends off at the sheer tedium of events before us, as long as we are 1-0 up. We won't win many friends, but we haven't got many anyway, so let's revel in the unpopular side of football that has always been our forte.'
The haphazard progress continued as a dominating display ended in a 1-0 defeat at Birmingham on 22 October, and United then drew 1-1 at home to Cardiff. Joe Mason gave the Bluebirds the lead courtesy of O'Dea's hesitant defending. The Irishman, concussed and suffering double vision, was replaced by Kisnorbo just after the half hour. Snodgrass earned United a draw with a flicked finish from six yards in the 73rd minute.
What came next was not for the faint hearted: a 5-0 defeat at home to Blackpool. The game brought an ignominious end to Paul Rachubka's first team career with the keeper at fault for the three first half goals. Simon Grayson put him out of his misery at the break, bringing on 18-year-old Alex Cairns; by the end of the month Rachubka was off on loan to Tranmere, Grayson allowing him to rebuild his confidence away from the Elland Road pressure cooker.
With Lonergan still indisposed, Cairns was the only keeper available and Grayson acted swiftly, signing Reading's England Under-21 cap, Alex McCarthy, on a month's loan. The new man was given an immediate debut at Leicester, and Andy O'Brien returned in place of Tom Lees, suspended after being dismissed against Blackpool.
After the Blackpool debacle, Grayson would probably have taken a goalless draw. But with 69 minutes on the clock, Clayton curled a shot artfully into the net from 25 yards. United's notoriously fragile defence held out to secure a first win over Leicester in nine attempts.
When action resumed on 19 November after the international break, United fell behind to a tenth minute goal from Jay Rodriguez at Burnley, only to fight back with two Snodgrass efforts in the final 13 minutes to secure all three points and a place in the Play Off zone.
The victory was overshadowed by the news that Andy O'Brien had told Simon Grayson that he never wanted to play for United again. Grayson: 'He didn't really fancy playing against Leicester but I told him, "I want you to play and I'll back you publicly and privately." I heaped enough praise on him after the game and so did the other players. He was excellent and he's an experienced player so I'm extremely disappointed … He'll never play for me again while I'm at this club, even if he decides to change his mind.'
United could not maintain their run and suffered a limp 2-1 defeat at home to Barnsley a week later, but off field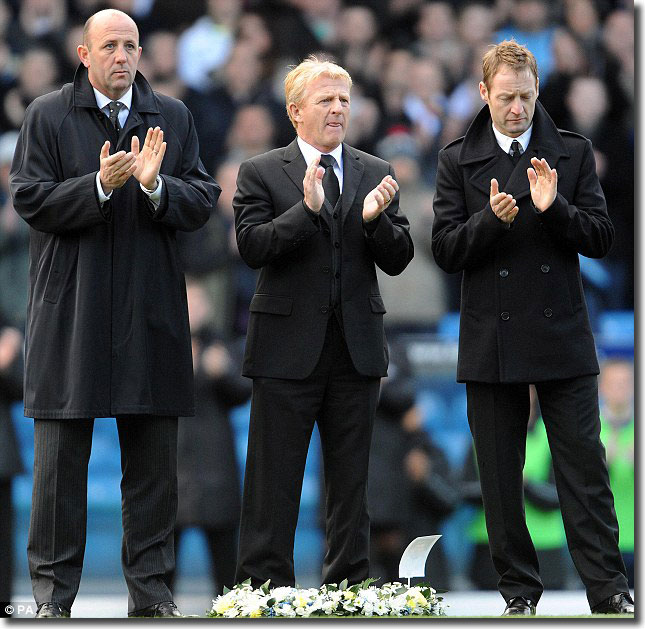 matters took centre stage with the news that former United favourite Gary Speed had hanged himself.
Speed, the first player to make 500 appearances in the Premier League, was a member of the Leeds United squad which won the First Division Championship in 1991/92.
There was a public tribute from United and their supporters during a rousing 4-0 victory at Nottingham Forest. A minute's applause before kick off gave way to 11 minutes of chanting from the 11th minute, to commemorate the No 11 shirt that Speed had sported so honourably. With astonishing aptness, United opened the scoring just as the chanting was coming to an end. It was an emotional occasion and a fantastic show of togetherness.
There were further tributes the following weekend as United hosted Millwall; the attendance of 27,161 was the highest at Elland Road since April and supporters watched a tribute to the player on the big screens prior to a minute's applause. Grayson was joined by Speed's team mates from the 1992 championship-winning side, David Batty, Gary McAllister and Gordon Strachan, when he and Millwall counterpart Kenny Jackett laid wreaths. United's players sported commemorative armbands bearing the wording "Speed 11".
Phil Hay in the Yorkshire Evening Post: 'Leeds and Millwall attempted to conjure a suitable contest but, in difficult circumstances and a broken first half, the electricity created in Speed's name was lost. Only when Robert Snodgrass raised the roof with two goals in three second half minutes did the game finally meet its plot.
'The motivational presence of Speed hovered all around but Millwall were less willing to make the day complete in the way a pitiful Forest team had on Tuesday evening… Their resistance held until the 63rd minute when Snodgrass found the top corner of the net with a precise free kick, and his diving header minutes later provided necessary protection against a fit and competitive team. Those goals gave Speed his victory and his former club deserved it after seven days of dedication and devotion.
'For half an hour, United's manager stood still and satisfied, content with the way the contest was unfolding. But in the 31st minute Howson's attempt to dispossess Abdou near Millwall's byline saw him punch the ground in agony and wave towards United's bench, the distress call of a player with a serious injury. A stretcher was called for but Howson climbed from the ground and left the field on his feet. Walking gingerly, he received treatment in Grayson's technical area while United pressed on with 10 players.'
Howson's knee injury was serious and kept him out for several weeks. He was badly missed at Watford on 10 December; United were sadly off form and fell behind after 28 minutes when Michael Kightly left Paddy Kisnorbo stranded before scoring.
Watford had the opportunity to wrap up the points with two minutes of the game remaining when they were awarded a penalty for a foul by Kisnorbo on Marvin Sordell. The striker took the spot kick himself but Alex McCarthy denied him, touching the shot onto the post.
United capitalised by snatching an unlikely equaliser in the fourth minute of injury time with a penalty of their own after Vayrynen was brought down. Snodgrass smashed it home to earn an unmerited draw.
Reading found United out badly a week later at Elland Road. Andy Lonergan returned in goal but looked sadly out of touch; in the second minute he was caught in no man's land as Simon Church lobbed the ball over him from a tight angle to snatch the only goal.
United were also second best on Boxing Day at Derby with another 1-0 defeat, a result which saw them slip out of the Play Off positions.
Grayson insisted that his men could still win promotion but his words were starting to ring hollow; he faced speculation about his future on New Year's Eve when United crashed to a 4-1 hammering at Barnsley. The manager rounded on his players after a fourth game without a win and by some way the worst performance in that spell.
'Where do you start?' Grayson asked. 'There are so many words you can use to describe the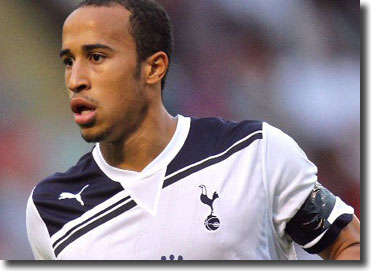 performance. Embarrassing, shambolic … When you play for Leeds United you have to earn the right to wear the shirt. Too many of them didn't do that.'
The first move of the transfer window came the following day when Grayson signed Tottenham's Andros Townsend on loan. It was an opportune move with Robert Snodgrass sidelined following appendix surgery. Townsend was given his debut on 2 January when Burnley were the visitors to Elland Road.
Going into the game with a very public demand of promotion from Ken Bates hanging over his head, some could have been forgiven for writing Grayson's obituary when his men fell behind to Charlie Austin's 69th-minute opener.
United were given a lifeline when Brian Easton turned Adam Clayton's corner past his own keeper with four minutes left. In the seventh minute of stoppage time, McCormack pounced on a fumble by the goalkeeper to secure the points and bring relief to his manager.
The reprieve set United up nicely for a high profile FA Cup third round tie at Arsenal on 9 January. The Gunners had returning legend Thierry Henry on the bench for the game and it was inevitable that the French superstar should make a crucial intervention. He came on in the 68th minute and ten minutes later scored the only goal of the night.
United were not outclassed but never hinted at an upset. Their priority was the League and it was essential that they got at least a point from the trip to Crystal Palace on 14 January.
The likelihood of such a return seemed low when Chris Martin put the Eagles ahead after six minutes. The home side were reduced to ten men on the stroke of half-time with striker Sean Scannell given a second yellow card after a clumsy challenge on Danny Pugh.
Robert Snodgrass, a surprise selection on the bench just two weeks after surgery, came on for Aidy White in the 56th minute and seven minutes later he slotted the ball into the bottom corner from six yards to secure a 1-1 draw.
Four days later came another hammer blow for United followers. Their unrest reached fever pitch with the Yorkshire Evening Post's Gary Walker speaking for many disgruntled supporters: 'Leeds United are now, first and foremost, a selling club. The decision to accept an offer, believed to be around £2m from Norwich City, for club captain Jonny Howson merely confirmed what many fans have suspected, and feared, for a number of years now.
'Ken Bates continues to insist that Leeds United will be a big club again but as far as match going fans are concerned it is a big club, will always be a big club and one which needs to be in the top flight. They grasp the fact there's no God-given right to Premier League status and they know, from long and bitter experience, that splashing the cash is no guarantee of success, but they expect to return to English football's top table sooner rather than later.
'What makes yesterday's decision worse is the fact that Howson, aside from having his best years ahead of him, is a local lad, a product of the club's academy who is proud to wear the famous white kit. In short, the 23-year-old is all the things that should ensure he has a long-term future with Leeds and, in turn, perfect for the club's marketing men and women to cash in on - the United fan on the pitch.
'The club will, quite rightly, argue that Howson was showing no signs of agreeing, never mind signing, a new contract but, unlike the hordes who follow United home and away, the powers that be don't seem to be asking why? Not enough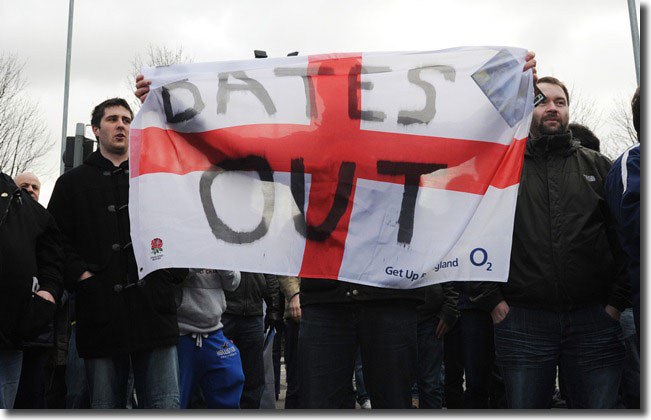 money on the table? Not enough ambition in the boardroom? Not enough quality on the pitch?
'You could speculate forever really but my guess is Howson, an England Under-21 international, expected - like most fans - the club to set their stall out to ensure that last season's Play-Off near miss was turned into a determined charge for promotion in 2011/12.
'The club's inability to agree new deals with players is an ongoing and maybe even a worsening problem with the likes of Jermaine Beckford, Bradley Johnson, Neil Kilkenny, Max Gradel and now Howson all departing because United were unwilling, or unable, to meet their demands and retain their services.
'Where Mr Bates sees sustainable, fans see tight; where he sees profitable, supporters see a lack of investment in the playing squad and when he talks of trying to find investors, fans now switch off. He's coming up to seven years in charge and no white knight has ridden over the horizon waving bundles of cash in the club's direction despite lots and lots of talking about it. Talk, as the old adage goes, is cheap.
'Many supporters who contact the YEP still point to what they saw as a catastrophic failure during last January's transfer window when the club failed to capitalise on second place in the Championship table at Christmas by making a couple of quality permanent signings to enable Grayson's charges to kick on.
'If your existing playing assets go and you don't add to the squad, can you really expect any team, or any organisation for that matter, to progress? Little wonder that many United fans are losing faith and see the sales of talisman Robert Snodgrass, Aidy White, another local lad who has so far turned down a new contract, popular midfielder Adam Clayton and leading scorer Ross McCormack as almost inevitable this summer.
'The loss of Howson - days before the expiry of a season ticket renewal offer from the club - looks like another own goal and will surely only deepen the unease that already exists between the slowly dwindling number of fans and Mr Bates.'
United sought to sweeten the pill by signing former starlet Fabian Delph (on a month's loan from Aston Villa) and American international Robbie Rogers, but it was of little avail in the wake of Howson's departure. 150 disgruntled fans gathered round the statue of Billy Bremner in front of the stadium on the evening of 19 January to protest.
Ken Bates was unrepentant: '"Where's all the money gone?" is the latest chant from the vociferous few. Well, I'll tell them. Simon Grayson's player budget was £9.5m for the year. As I write, we have so far committed £11.722m, over budget by nearly 23 per cent. It is bad business practice but a demonstration of how far we have backed the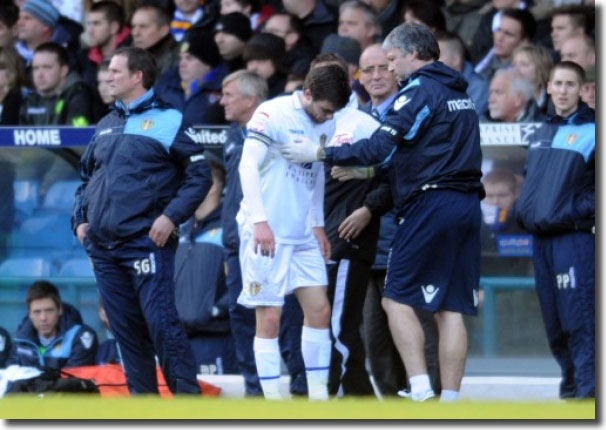 manager.
'Jonny Howson is 24 in May and his contract ends in June. That means if he leaves, he leaves on a Bosman at the end of the summer. Because his contract runs out in June we would be entitled to no compensation whatsoever, nothing. Nothing for the 14 years that we spent nurturing and training and bringing him up and promoting him.
'The matter was left to the manager… He consulted his backroom staff and said take the money, so we did. That means now that we have that fighting fund in the pot to reinvest… There are 28 first-team players in the squad. It's one of the largest squads in the Football League and bigger than some in the Premiership. It's too much because we're already £2.25million over our transfer budget, which is too much and unsustainable.
'Schmeichel's money went on Lonergan and Pugh. With the five per cent levy and agents fees, it about evens itself out. Of the Max Gradel money, which we got from St Etienne, first of all we've only had half of it anyway. Secondly, Leicester City were on a 17.5 per cent sell on. So we don't get as much out of it as you might think. And of course since we have been paid in Euros, because St Etienne is a European club, then you have to remember that the pound has strengthened against the Euro. So whereas when we did the deal, it was about €1.10 to the pound, it's now €1.20 to the pound. So we've probably lost about seven per cent of the total value anyway.'
Fabian Delph's Elland Road return came on 21 January against Ipswich. When Andy Drury put the visitors ahead after 35 minutes another dismal outcome seemed likely. The Whites were handed a lifeline after 71 minutes when Town keeper Alex McCarthy, erstwhile United loanee, suffered a rush of blood. As a hopeful punt came forward, defender Ibrahim Sonko nodded it back to the keeper, but McCarthy was outside his area when he rashly handled the ball and was immediately dismissed, sparking an Ipswich collapse.
United were back on level terms within two minutes. Sonko miscued the ball to Snodgrass in the six-yard box and he slipped home his tenth goal of the campaign. With nine minutes left, McCormack fired United ahead, taking advantage of the dithering indecision of substitute keeper Arran Lee-Barrett; in injury time Becchio completed an unlikely 3-1 victory.
Part 2 Warnock - Part 3 End of season blues - Results, table and transfers