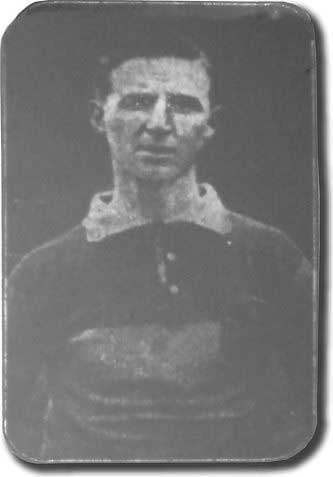 Born: Dundee, 8 May 1883
Jimmy Kennedy brought experience and guile, developed in spells with Celtic and Brighton and Hove Albion, when he was signed by Leeds City in June 1906. He had spent only a year with the Sussex club in the Southern League, but had been at Parkhead since he was a junior.
He came straight into the City side for his debut on the opening day of the 1906/07 season and missed only three games all campaign. Most of his time was spent at left-half, though he proved a capable centre-half when he was moved there.
Kennedy fell out of favour in 1907/08, following the arrival of Tom Hynds, and made only nine appearances. After Hynds left at the end of the season, Kennedy had to battle with new signing Jock Hamilton for the role of pivot, emerging as the regular choice until Tom Morris arrived in February 1909 and took over. Kennedy made fifteen appearances in all.
Kennedy opted to move on to Stockport County in August 1909. He scored once in eighteen League games for County and was signed by First Division Tottenham in March 1910. His stay at White Hart Lane was not helped by breaking a shoulder blade and he moved on to Swindon Town in April 1912, which brought a reunion with former Leeds colleagues Harry Kay and Bob Jefferson.
Kennedy was on his bike once more in July 1913, signing for Norwich City, before a switch to Watford in December of the same year. He captained the Hertfordshire outfit to the Southern League championship in 1915.
The onset of war brought an enforced break. When official competition resumed, Kennedy signed for Gillingham in December 1919. He retired the following May to become the club's trainer. He remained in that role for a couple of years before taking up the same position with Partick Thistle in Scotland.
Kennedy died in Glasgow on 20 July 1947.