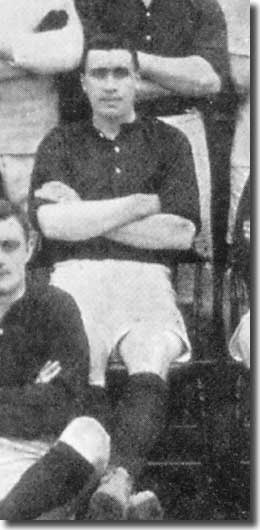 Jock Hamilton had a reasonable first season with Leeds City, and it was something of a surprise when, like many a City player in the club's early years, he was released after a single campaign.
Born in Edinburgh, Hamilton's early career was spent with Leith Athletic, whom he joined in 1906. After a year he came to England and signed for Brentford, but departed the Southern League club at the end of the season.
He was one of the first signings made by new Leeds City secretary-manager Frank Scott-Walford in June 1908, moving to Elland Road with Brentford team mates Jock Watson, Tom McAllister and Adam Bowman. The four men were all in the City side that opened the season at home to Tottenham on September 5.
Hamilton did well enough and played in eight of City's first ten games. He went on to make 21 League and 4 Cup appearances in the campaign, a few of which were at full-back in the closing weeks, as he demonstrated his versatility.
It was something of a shock, therefore, that during the summer months, Hamilton rejoined Brentford. He spent the next three years with the Bees, moving on to Swansea in 1912 and seeing out his latter years with Barry Town.