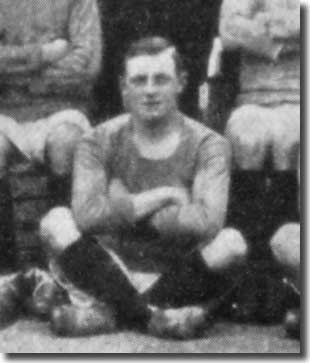 Born: Paisley, Glasgow, 31 March 1886
Ted Hamilton spent his early years with local junior club Petershill.
Leeds City signed him in August 1909, and he was given his first team debut as outside-right on 16 October away to Oldham. The Peacocks lost 2-1, partly due to the fact that Hamilton was missing for almost the entire second half with an injury to his ribs after a heavy fall in the first period.
He was fit enough to take his place the following week, at home to Barnsley, but dislocated his elbow at the start of the second half after he was struck by a fierce shot. City were 3-0 down at the time and after Hamilton's departure the South Yorkshire side scored a further four goals.
Hamilton returned to the side against Wolves on 20 November. He managed to last the entire 90 minutes on this occasion, though City were defeated by 5-0.
Clearly, Hamilton was something of a jinx for City. He was released at the end of the season and did not play senior football again.