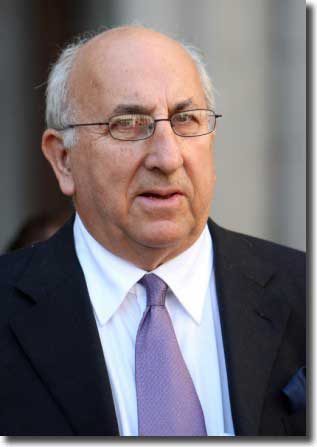 Part 1 Our time at last? - Part 3 Cup highs and League lows - Results and table
Besides playing success, for Leeds United the 2009/10 season will be remembered for a number of behind the scenes controversies.
At the beginning of June 2009, former United director Melvyn Levi commenced libel proceedings against chairman Ken Bates in London's High Court.
Levi's barrister, Simon Myerson QC, told the judge, Sir Charles Gray, that problems arose following Bates' purchase of the club in January 2005 from the Yorkshire Consortium of which Levi was a member. Myerson claimed that in October 2006 Bates launched a campaign of defamation, mainly through his columns in United's match day programme.
Myerson said that Bates published an article on 17 October, claiming that Levi was a 'shyster trying to blackmail Leeds United into paying him money to buy him off'.
A second article, under the headline 'The Enemy Within', published on 3 March 2007, accused Levi of trying to blackmail Bates and engaging in 'scurrilous telephone calls and conversations which deterred two would be serious investors in the club'.
The following week, an article entitled 'Why, Mr Levi, why?' claimed that 'Levi frightened off investors and ... and excused his actions by accusing Mr Bates of being anti-Semitic.'
In August 2007, Bates sent Leeds Club Members a letter which suggested that Levi had 'frustrated efforts to strengthen Leeds United's finances by deterring participants in a rights issue and putting off would be investors'.
Bates' barrister, Ronald Thwaites QC, outlined a number of defences, claiming that Bates was protected by 'qualified privilege' as the allegations he made were in the public interest. The barrister claimed Bates' statements were justified, expressly denying that he was anti-Semitic. He argued that Levi's behaviour in not agreeing to the sale of the shares was "dishonourable, unscrupulous and disgraceful", adding that his demands in the autumn of 2005 'amounted to blackmail'. He added that, during a conversation with a potential Irish investor, on 13 December 2006, Levi tried to deter him from putting money into the club. Thwaites claimed that Levi's motive for the court action was in order 'to have a quasi public inquiry about his problems with Mr Bates".
Levi gave evidence that he was acting in the interests of his company, Cope Industrial Holdings, and there was a legal dispute over whether or not a call option on United shares had lapsed. Levi's stance was supported by former United chairman Gerald Krasner, who was Levi's accountant and leader of the Yorkshire Consortium.
Bates claimed that Levi should have accepted the advice of an experienced commercial QC, Michael Crystal, who told him that the call option had not lapsed, but Levi had earlier spoken to Crystal's brother, a junior but very experienced barrister who had come to the conclusion that the call option was no longer enforceable.
Krasner told the judge that he thought Levi's argument that the call option had lapsed was a "legitimate business tactic". He added that he had tried to persuade Bates to settle his differences with Levi in September 2005, but Bates "seemed clear he had no desire to resolve the dispute... While understandably keen to protect his interest, Mr Levi did not take a confrontational or difficult attitude to Mr Bates, if anything, it was the other way round, as evidenced by my discussion with Mr Bates in September 2005 when he made it quite clear that he was not prepared to meet Mr Levi with a view to resolving matters.'
Eventually, the club issued new shares, greatly diluting the importance of the call option. Levi claimed that both Cope and the Yorkshire Consortium thus lost seven-figure sums.
Levi revealed that he was considering legal action against David Richmond, another member of the Yorkshire Consortium. Levi claimed that Richmond gave Bates a copy of Michael Crystal's legal advice on the call option. 'Mr Bates went on to make use of the document in a way that potentially caused Cope, myself and my other co-trustees significant financial loss.'
Richmond accepted that he passed the legal advice note to Bates, but insisted that he only did so in an attempt to make peace. It was not for any financial gain, or because he was favouring one side over the other, but merely to try and end Levi's dispute with Bates. 'I have got nothing personal against Mr Levi,' Richmond said. 'I wanted an end to this situation.'
Richmond added that it was very hard to change Levi's mind when he had set his heart on a course of action, and he hoped leaking the advice would lead to a solution. 'The only way of resolving it was to bang their heads together, and sort it... This is something which ... should have finished five years ago.'
Richmond also gave evidence about the Consortium's takeover of Leeds United in 2004, saying he thought it was 'out of its depth'. When asked what his misgivings were, Richmond said, 'Everything. The chemistry of the Consortium, it was clear, wasn't going to be very good. We had taken on something which was financially too big. It was all wrong.'
Levi's business partner, Jersey-based businessman Robert Weston, also gave evidence. He owned a 75% stake in Cope, and was involved in the Yorkshire Consortium's takeover of United. Weston said that, in his experience of dealings with Bates over the last four years, 'this sort of prejudicial allegation is typical of the antagonistic, emotive and aggressive response I have seen from him when negotiations are not to his liking.'
In relation to the call option, Weston said that Cope had lent £1.4m to Leeds United and was receiving quarterly interest payments. Both he and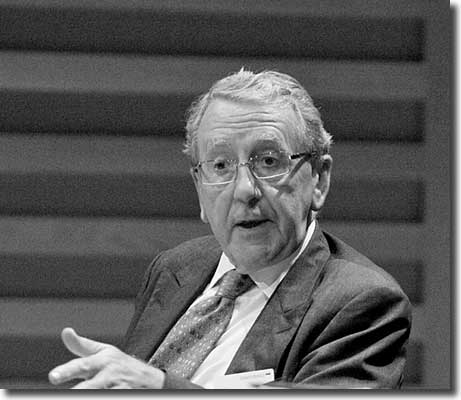 Levi became concerned by September 2005 that the loan was in jeopardy because security on it had not been perfected even though the club had an obligation to provide it. It was at that stage that Weston and Levi entered into talks with Bates, proposing a number of compromises.
At the end of September, a shares rights issue took place which diluted the importance of the call option, and the club defaulted on interest payments to Cope. 'The rights issue and subsequent events were a contrivance, devised by Ken Bates, to avoid paying the quarterly interest due on the loan notes up to maturity and to avoid the repayment of the value of those notes when repayment eventually fell due,' alleged Weston. 'Mr Bates will no doubt say that I and/or Mr Levi were deliberately trying somehow to prevent him from achieving his aim to wholly own and control the club and to run it profitably for the foreseeable future. Any such view was, and remains, a patent nonsense, as both Mr Levi and I would prefer, and would always have preferred, the Club to be successful under Mr Bates' control and, thus, for all parties involved to have received a reasonable return for their investment.'
When Ken Bates gave evidence, he compared his first board meeting at Elland Road to a 'cross between a Rugby scrum and feeding time at the monkey house' where champagne was 'drunk like water'. He claimed Levi had 'played the race card' by accusing him of making anti-Semitic comments. When challenged by Myerson, Bates replied: 'If people from ethnic minorities have problems, rather than accept they are wrong, can't do their jobs or are incompetent, it's not because of their failings, it's because of "where I'm from".'
Bates denied defamation and claimed Levi blocked the sale of shares in the club when he had no reason to do so. When Myerson challenged Bates, saying, 'What's really happened is that you didn't like him, you have abused your position so you can take things out on that man,' Bates replied: 'It's not that I didn't like him - I didn't like his actions and his behaviour.'
The judge took a fortnight to consider his verdict and when the case was reconvened on 2 July he ruled in favour of Levi, awarding him libel damages of £50,000 and ordering Bates to pay the legal costs, estimated at £1.5m.
Rejecting arguments that Levi had been blackmailing the club, Sir Charles said he did not accept that Levi's conduct could 'justifiably be said to have amounted to blackmailing Mr Bates'. The judge said that the description of Levi as a shyster was 'substantially unjustified'. And he said that Bates had 'failed to justify' allegations that Levi had acted 'contrary to the best interests of the club or that he deterred would be investors'. The judge, though, did not find that the letter written to the club's fans was libellous.
SIR CHARLES GRAY'S JUDGEMENT IN FULL
After the judgement, Levi's barrister revealed that in January 2009 Levi had offered to settle the action for £15,000 damages and an apology, but Bates had declined to accept those terms.
At a Press conference called to discuss the case, Levi said: 'This has been a most difficult and testing four years for myself and my family. The whole episode has been hugely upsetting to me. I am delighted and relieved that the judgement recognises both that upset and that the action was not financially driven. The judgement vindicates my decision to pursue this action and to stand up for myself. The action had nothing to do with Leeds United, to whom I wish only success. It was brought to stop Mr Bates continuing to libel myself and my family. I have been and will remain a lifelong Leeds United supporter.'
A week later, The Guardian's David Conn, a long term critic of Ken Bates and the lack of transparency in his business dealings, aired his views.
'Bates had retired to the tax haven of Monaco after selling Chelsea to Abramovich, and he told the court in Levi's libel action what his motivation was for returning to football just 18 months later, aged 73, to take control of Leeds. It was, he said, a similar situation to that of Chelsea in 1982: "Hopelessly insolvent; it did not own its ground, but was a big club, and there was a chance to rebuild it." It was Bates' opportunity for a last hurrah, a defiant final success at a club whose enormous potential had been sapped by mismanagement, but the course of his time at Leeds United has not run smoothly at all. The judgment in the libel trial, which runs to 28 pages, can be read as a narrative of events at the club which had sunk into financial meltdown.
'Melvyn Levi was one of the Yorkshire Consortium ... who opted to have a go at rescuing Leeds as it teetered at risk of going completely bust. They were not hugely wealthy by the standards of the international rich list currently taking over English clubs, and they personally put around £4m into the club, in loans, to try to stabilise it. They sold Mark Viduka, Paul Robinson, Alan Smith and all other high-earning players they could; sold and leased back Elland Road and the Thorp Arch training ground... none of it was enough to stay financially afloat and stave off demands for unpaid taxes from HM Revenue and Customs.
'Bates arrived in January 2005 offering to provide investment in the club which was then desperately needed. In the course of the trial, Bates confirmed that he personally put no money in. Leeds were bought not by Bates, but by a fund registered in the Cayman Islands and run from Switzerland: the Forward Sports Fund, FSF... Bates said he "did not know" who the investors were in FSF. The fund had been marshalled by Bates' associate, Patrick Murrin, an accountant in Guernsey, who Bates said had helped him with his financial activities in offshore places for 30 years.
'By the time Bates took over at Leeds, Levi and Weston, and two
other members of the Yorkshire Consortium, had put significant amounts of their own money in. Levi and Weston, the judgment says, had loaned £1.65m, via their company, Cope, into the company which owned Leeds United itself. Bates agreed that his company, which would take over from the Yorkshire Consortium and hold the shares in Leeds, would repay £207,000 immediately to Levi, then £1.4m fully four years later.
'For technical reasons, both sides agreed that the Yorkshire Consortium would transfer half their Leeds United shares to Bates' company immediately, and the other half after 12 May 2005... After that, Bates' consortium had to formally call for the Yorkshire Consortium to transfer the other 50% of the shares over, and Bates had to do that, exercise the call option, by 31 May 2005, after which it would lapse. When he did call for the shares, Bates had to provide a guarantee that the Yorkshire Consortium's outstanding loans would still be repaid, together with a valid legal opinion from suitably qualified lawyers that the guarantee was indeed binding.
'Bates agreed that while Levi and the two other Yorkshire Consortium members were still owed money by his company, they would each be entitled to three tickets to the directors' box and boardroom for every home match, and a car parking space at Elland Road, and one ticket for every away game.
'Mark Taylor wrote to Krasner on 19 May 2005, saying he wanted to exercise the call option for the Yorkshire Consortium to transfer ... the other 50% of their Leeds shares. Taylor asked Krasner to send him a draft of the guarantee for the repayment of the Yorkshire Consortium's loans... this was done on 27 May 2005. However, it was not until July 5 ... that Taylor sent to the Yorkshire Consortium the draft legal opinion which was required by the agreement. Even then, according to the judgment, it had a page missing.
'Levi said in his evidence ... that he became concerned about whether his and Weston's £1.4m outstanding loans really were being guaranteed by these arrangements. His lawyers advised him "there are risks associated" with it, and on 4 August 2005, Levi's solicitors told Mark Taylor that, as it was all complex, they were going to ask for full legal advice from a barrister.
'It was during this pause ... that Bates, and Shaun Harvey, Leeds United's chief executive, suddenly moved to take Levi's match tickets away from him and ban him from Elland Road. On 17 August, Harvey wrote to Levi, claiming that at a pre-season friendly at Harrogate Town Levi had criticised Bates and said he was opposed to the new board. Harvey's letter concluded that the board had been left with no alternative but to take away Levi's tickets to home and away games and his car parking permit.
'Mr Harvey added ... that he was compelled to inform Mr Levi that he would not be welcome at club matches either home or away and that Mr Levi might consider himself banned from the stadium and the surrounding area controlled by the club. Levi said in court that Harvey's letter "came as a complete and utter shock, since he had made no criticism of Mr Bates nor insulted him or the club". Andrew Thirkill, Harrogate Town's deputy chairman, who had been Levi's host at the game, wrote to Bates saying Levi had made no such comments.
'Three weeks after the match, Kevin Blackwell ... had provided Bates... with a statement saying Levi "had made many derogatory remarks towards the club and had said that he was going to make it as hard as he could for Mr Bates ..." Blackwell gave evidence at the trial to say he "had no recall of Mr Levi making any personal statements against Mr Bates" and that Levi's comments were mostly about the club.
'Sir Charles Gray did rule on this question, about whether Levi did in fact make derogatory remarks about Bates and the club at that Harrogate game, and he ruled that Bates had encouraged Harvey to blow the incident out of all proportion, quite deliberately, to engineer a ban of Levi from Elland Road.
'Levi continued to take legal advice about whether he was obliged to transfer the shares to Bates. The advice conflicted, one barrister saying the option had lapsed, but another, Michael Crystal QC, ruling that,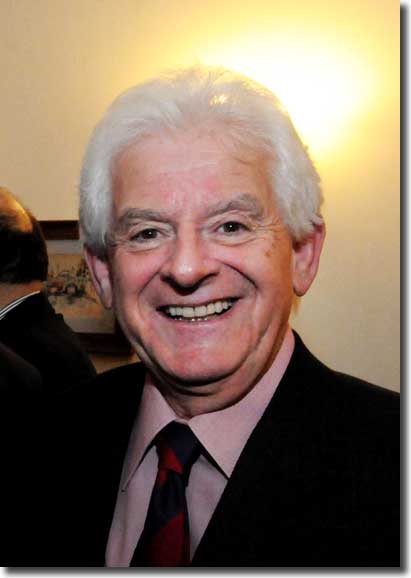 despite the delay from Bates' side, it was still valid and Levi should still transfer the shares. However, the judge said Crystal appeared to have been unaware that even then the necessary satisfactory legal opinion, to confirm repayment of the loans was guaranteed, had not been received. Sir Charles ruled that, in fact, the call option had not been validly exercised by Bates, because even by September 2005 no satisfactory legal opinion had been provided.
'In the libellous articles which Bates wrote in the match programmes many months later, in October 2006 and March 2007, he repeatedly said that the call option had been valid and Levi had been duty bound to complete. It was Levi's failure to do that, specifically, which led to Bates writing that Levi was "a shyster" trying to "blackmail the club". Yet in an extraordinary revelation at the trial, it emerged that Mark Taylor had himself taken advice from a senior barrister, David Philips QC, who said he was "not optimistic" that the call option was valid. Philips believed the prospects of Bates being able to argue that it had not lapsed "at well below 50%". Yet still Bates repeatedly attacked Levi, in print, for not transferring the shares.
'Instead, Levi had approached Taylor in early September to seek a settlement, and he was most concerned not with the money but getting his tickets for Elland Road reinstated. Weston was keener to make sure their loans would definitely be repaid, and he took over the negotiations with Taylor, acknowledging in court that he also looked to take "modest financial advantage" of the situation. Weston put to Taylor that as the call option had lapsed, they would still transfer the shares over in return for Levi having his tickets reinstated, their loans being repaid immediately, and for 10% of Leeds United being given to them. Taylor rejected that, telling Weston he was being greedy. Weston said in his evidence that the conversation, on 9 September 2005, was "amicable", he told Taylor he was open to a counter offer - making it clear, in other words, that this was a negotiation - and Taylor had said he would talk it through with Bates and come back to Weston.
'Instead, Bates made his move a week later, on 16 September 2005. Bates and Taylor had considered raising new money for Leeds by holding a rights issue... Instead, they decided to issue 2.5m new shares in Leeds United, the club itself, directly to FSF. FSF would also convert £2m of their loans into shares in the club.
'That was agreed in a telephone call on ... 22 September 2005. The effect of it was to make FSF 94% owners of Leeds United. Bates' other company, which owed Levi and Weston the £1.4m, now had just 4.5% of the club. The Yorkshire Consortium's 50% share was reduced to 1.5%. By doing this, Bates' company skipped free of having to repay Levi and Weston their loans, because it no longer owned the club and had no other assets.
'The judge agreed with that view of what Bates and Taylor had done: "I am not persuaded that Mr Bates has established that it was the dispute with Mr Levi which caused the rights issue to be abandoned," Sir Charles ruled. "Rather it was the decision of Mr Bates, assisted by advice from Mr Taylor, that FSF should purchase shares in [Leeds United] instead. Blaming Mr Levi was a convenient strategy for them."
'Bates blamed Levi for the rights issue being abandoned, for not transferring the shares over and accused him of acting against Leeds' interests in other ways in articles in three match programmes which Sir Charles ruled were false and libellous. The first that Levi complained of was written by Bates ... on 17 October 2006... Bates wrote in his chairman's notes about the fact that Levi had not executed the call option: "Regular readers of this column will recall that [Levi] refused to transfer the shares to me claiming that I had not exercised the option to acquire them, despite both his solicitors and barrister telling him that I had."
'The second article on which Levi sued Bates for libel was contained in the programme of 3 March 2007 ... Almost 18 months after the events, Bates raised the issue of the call option again ... "FSF complied with all the requirements [of the call option] and duly exercised the option on the due date. Levi claimed that the option had not been validly exercised and refused to transfer the shares … I understand that [Levi's father] was highly respected and a pillar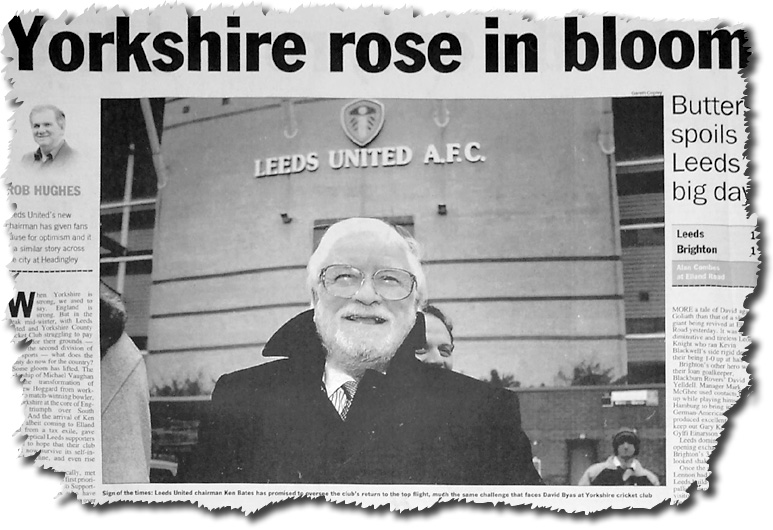 of the local community. He must be turning in his grave at the antics of his offspring. Leeds United need further investment and FSF are quite happy to welcome further participants. However, for some time Melvyn Levi has been making demands which are little short of blackmail. His behaviour, including telephone calls and conversations, some of which are totally scurrilous, have deterred at least two would be serious investors from proceeding. Some of his remarks are so serious that they have been reported to the police. This unpleasant and dishonourable man will not succeed in his attempt to obtain money in an unscrupulous way … Perhaps you would like to ask Mr Levi some questions and ask him to justify his behaviour which is damaging Leeds' prospects of advancement." The programme then printed Levi's home address. In court Bates was asked why he printed Levi's address, what he thought might happen. He answered that he thought Leeds fans might "write letters" to Levi.
'The third article Levi complained about was written a week later, in the programme on 10 March 2007 ... First there was a series of questions, including: "Why did you refuse to complete the share option in 2005?" and "Are you trying to blackmail me into paying you money to go away?" He also blamed Levi for putting off a potential investor, he claimed, with £100m in the bank, from investing in the club. This time Bates pointed out that Levi's telephone number was in the phone book.
'In court, Myerson, acting for Levi, persistently took issue with Bates about the fact that these articles were written so long after the discussions had taken place over the call option, which Bates had resolved, back in September 2005, by means of new shares being issued to FSF. Myerson put to Bates that he had written the articles to deflect Leeds' fans attention from how badly Leeds were faring, heading for relegation and administration, under Bates' chairmanship. Bates denied that, claiming he was still frustrated by Levi's conduct even then.
'Myerson also focussed on Bates' comment, in the 10 March 2007 article, that Levi's father must be "turning in his grave at the antics of his offspring ... Mr Bates, that is a thoroughly unpleasant thing to have written", Myerson said.
'During the pause before Bates answered that charge, Levi, in court, sitting on one of the public benches with his wife beside him, was blinking hard. Bates replied: "I think it is a reasonable speculation." Sir Charles asked him what he meant, what was a reasonable speculation. Bates replied: "That his father must be turning in his grave." Myerson then asked: "Do you have no reflection or consideration over the last two and a half years that makes you want to say that is going a bit too far, and you are sorry for saying it?" Bates answered: "I suppose with the benefit of hindsight I regret saying it. I thought it, and still do, but perhaps I shouldn't have written it."
'Sir Charles Gray's judgment on this series of events at Ken Bates' Leeds between his 2005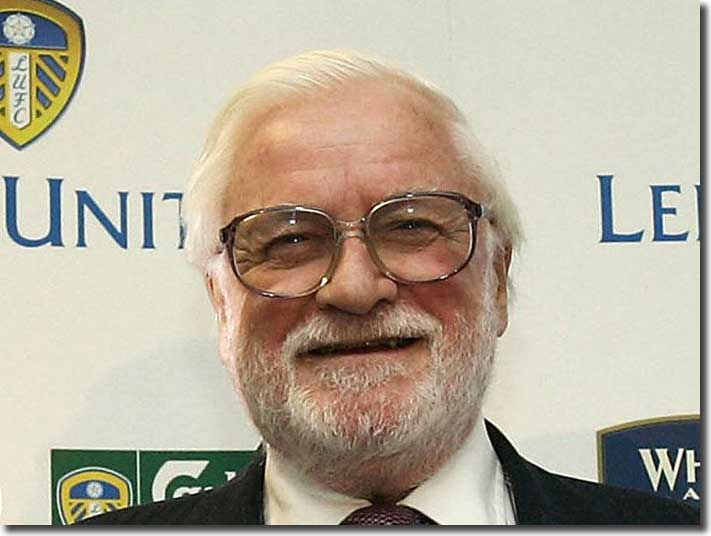 takeover and the club's relegation, and administration, in 2007, was unequivocal. Levi, he found, was not blackmailing the club, not indulging in scurrilous or dishonourable behaviour, had not deterred potential investors whom Bates had been talking to. The description of Levi as a "shyster" was "substantially unjustified". Concluding, the judgment says, "I cannot accept that any of the … publications complained of are defensible as being fair comment. I say that because what Mr Bates wrote in those articles was riddled with material inaccuracies."
'Making the award of £50,000, plus costs, Sir Charles ruled that it reflected: the "gravity of the libels: the allegation of blackmail is particularly serious"; the fact that the libels were repeated "on several occasions over a period of 10 months"; the fact that Bates sought "unsuccessfully to justify his statements about Mr Levi and continued to do so in a public trial lasting many days ... Perhaps most important of all," the £50,000 award took into account "the obvious distress and injury to Mr Levi's feelings caused by the libels. In this regard, I take account of the gratuitous inclusion … of Mr Levi's home address in Leeds and the reference … to his home telephone number being in the telephone book which was in effect an invitation to Leeds fans to pester Mr Levi."
'So far, Bates has issued no apology for the words he used, or retraction of any of the allegations he made in those match programmes, which the judge found to be grave libels. Instead, Bates issued an unbowed statement, saying he was "disappointed in the judgment, some aspects of which we find rather extraordinary", and saying he is considering an appeal.'
In October 2009, Bates was refused leave to appeal. The decision came at a time when other issues were preoccupying the club's management.
The Thorp Arch training facility was sold by the previous board to Manchester-based property developer Jacob Adler and his Barnaway company in October 2004 to raise much needed funds and the club's option to re-acquire the facility was due to expire shortly.
United approached Leeds City Council in August 2009 to lend them the money for the £5.8m repurchase. The club's poor credit rating made it almost impossible for them to secure a normal commercial loan and they asked the Council for help.
Phil Hay reported on the story for the Yorkshire Evening Post: 'The clause expires on 10 October 2009, after which point the club would have no right to purchase the property near Wetherby. It was widely anticipated the recent sale of young midfielder Fabian Delph to Aston Villa, allied with the £4.5m profit posted by Leeds in the last financial year, would provide sufficient income to acquire Thorp Arch, but the plea to the Council indicates the club do not expect to be able to raise the necessary amount before 10 October.
'Leeds pay an annual rent of almost £500,000 for Thorp Arch, a sum which increases by three per cent each year and would continue to do so until their lease expires in 2029.
'The Council is exploring two possibilities - to offer Leeds a loan to secure the complex or to buy the land itself and negotiate a new lease with the club, along with an extended buy back clause.'
Negotiations with the Council went on for weeks. On 1 September, it was reported that the Council's executive board had rejected the option of a loan, though they were still considering whether to buy the facility themselves. On 17 September, senior councillors voted to buy the facility and lease it to United. The following press statement was issued.
'Any deal would secure use of the training facility for the Olympics, the 2013 and 2015 Rugby World Cups, and the 2018 Football World Cup, along with increased Leeds United community activity across the city. At a meeting of the executive board last month members agreed to investigate whether it was appropriate for the Council to be involved in the matter. At that meeting it rejected any possibility of a loan being made to the club and asked officers to examine an alternative option where the Council borrow money to buy the facility and then lease it back to Leeds United.'
The deadline for completion of the deal was deferred to 15 October to provide more time for United and the Council to complete the final outstanding details of the arrangement.
On 16 October, the news was released that the deal had collapsed, thanks to what the Council termed 'uncertainties'. The club's official website carried the following statement.
'Leeds United Football Club did not exercise the option to purchase Thorp Arch before the 23:59 deadline on the 15th October. The club will remain a tenant of Barnaway Limited for the next 20 years under the terms of the current lease. The club's use of Thorp Arch during that period will remain unchanged from our current use.
'Discussions continued with Leeds City Council until the deadline, however the Council were not able to provide the club with an unconditional letter of commitment to purchase Thorp Arch and then lease it back to the club. This meant that if the club was to have exercised the option the club would have been at risk of completing the transaction in 28 days time without the guarantee of funding. That was a £6m risk the club was not prepared to make.
'It is the club's belief that the conditions that the Council sought to attach to the offer could all have been satisfied before the expiry of the 28 days, however as they were not all in the gift of the club therefore it was decided not to proceed.'
Ken Bates: 'We've been in negotiations for three months, but these have dragged on inevitably because of the way any council works... Things weren't being resolved as quickly as they might have been up to last week when obviously the deadline started coming up. We kept trying to put pressure on to get the outstanding matters resolved, but it was like dragon's teeth. As soon as one problem was solved up came two more, and some of them were a bit nonsensical to put it mildly, without going into details.
'I think it wasn't helped by the fact the Council employed a firm of outside lawyers who have to justify their existence ... It came to a situation at 4pm on Thursday afternoon where we were faced with 13 demands, most of which could have been raised weeks or even months ago and we only had seven hours to solve them all. This wasn't helped by the fact that their lawyers weren't there on Thursday night and Paul Rogerson (Council CEO), the poor man, was left there until midnight trying to cope on his own without any back up or assistance from his side.
'The deal had moved as they inevitably do to a bit of extra protection here, extra cover there, community use which wasn't a problem, and use for the 2012 Olympics and the 2013 and 2015 Rugby World Cups, some of which was contrary to the covenant which was in the covenants when the land was bought from the Council in 2000 and we weren't prepared to take a risk.
'We had to sign unconditionally with Jacob Adler by 11.59 on Thursday night and the Council still wanted to give their agreement with a number of "subject to..." We weren't prepared to take that risk. So, I sat down and evaluated the options of accepting the conditions or not, and unfortunately the financial requirements of the Council had grown so much it became very much touch and go whether it was really an advantage to the club. I decided at 11.40pm it wasn't up to the risk because we couldn't find Adler £5.8m in 28 days time and we would have been relying on the Council to keep their half of the bargain. It wasn't worth periling the club after all the hard work we have put in over the last five years.'
Fans demanded to know why the club were unable to fund the purchase. Ken Bates blamed high running costs and the instalment terms on the Delph transfer. Among heavy outgoings was a yearly rental bill for Thorp Arch and Elland Road amounting to £1.9m. Council Tax and utility bills added another £600,000, while a wage bill of a little over £6m was not only the biggest in League One but also comparable to 'an awful lot of Championship clubs'.
He added, 'This is an expensive football club to run and we didn't have the money ... We have had to pay money to McAllister and Staunton, and for bringing in Simon Grayson. We have also spent £500,000 on getting planning permission to redevelop the East Stand. When that is completed, it is something the club will benefit from for years to come. Buying Thorp Arch with our own money wasn't an option because we didn't have the money to do it.'
On the fee received for Delph, chief executive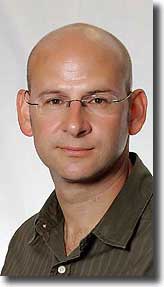 Shaun Harvey added: 'You don't receive 100% of the fee up front. People see a headline figure of £6m but that is not what we actually receive straight away. Bradford (who sold Delph to Leeds at the age of 11) got their share and still have some to come.'
On 4 December, The Guardian's David Conn reported on another issue.
'The Football League is expected to declare within days that it knows who Leeds United's owners are and that those people are "fit and proper" to be in charge of the club.
'League sources indicated last night that the League One club has provided significant detail and supporting documents to demonstrate to the League's satisfaction who the individuals are behind Leeds' complex offshore ownership. The League's new policy, outlined by the chairman, Lord Mawhinney, at a meeting of clubs yesterday, is that all clubs must identify to the League who their owners are, and they must be passed as 'fit and proper'. However, the policy does not extend to the League requiring this information to be made public.
'The League asked Leeds a series of questions about the club's ownership after The Guardian revealed in September that the Leeds chairman, Ken Bates, had revised his account of who owned the club. The revelations were made in a court action in Jersey, where Leeds are suing a company, Admatch, whom the club claim owes them £190,000. Admatch is defending the action, counter-claiming that it is owed £2m by Leeds.
'In evidence to the Royal Court of Jersey in January, Bates' solicitors said FSF … ultimately owned Leeds. The solicitors said Bates and his long-term financial advisor, Patrick Murrin, owned one management share each in FSF. Mark Taylor, Bates' lawyer, said subsequently that these were the only shares in FSF, therefore Bates and Murrin were its joint owners. Then in May, Bates swore an affidavit to the Royal Court, stating that that previous information had been "not correct" and it had been "an error on my part" to say he was FSF's joint owner. The sworn statement attached a letter from investment brokers in Geneva, Château Fiduciaire, which said they were the administrators of FSF. That letter clarified that there were in fact 10,000 shares in FSF, that Bates did not own any and nor did any Leeds director.'
On 12 February, the Yorkshire Post reported: 'Football League chiefs last night confirmed that Leeds United's owners have passed its fit and proper persons test. Elland Road officials were contacted by the League last year to clear up the mystery of who is in ultimate charge of the League One club. FSF, a company registered in the Cayman Islands, own United but their shareholders are anonymous. United chairman Ken Bates is understood to be FSF's UK representative, but, as he revealed in a sworn affidavit to a Jersey court last May, he does not have any shares in the company.
'The League are now satisfied Leeds comply with all regulations, though supporters remain in the dark as to who owns the club due to no details being made public. A League spokesman said: "The Football League has concluded its enquiries regarding Leeds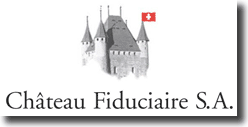 United's Fit and Proper Persons Test documentation and has addressed the issues raised with the club. Following further information from Leeds, the League is now satisfied that the club is compliant with Football League regulations in this area."
'Under League rules, club directors, anyone owning 30 per cent or more of its shares, or anyone "who exercises direct or indirect control over the affairs of the club" must declare themselves to the League and be passed as a fit and proper person.'
David Conn continued his campaign on 4 March: 'The ownership of Leeds United ... has been rooted in a tour of offshore tax havens ever since Ken Bates arrived as chairman in 2005. Documents filed at Companies House in December name three offshore organisations and a lawyer based in Monaco as holding the shares in Leeds, but the individuals who ultimately own the shares have never been publicly identified. That remains the case even though, following an inquiry, the Football League has now said it is satisfied with the information Leeds have provided on their ownership, and that Leeds comply with the rule that club owners be passed as "fit and proper" people.
'The League has made great strides on governance and financial regulation under the seven-year chairmanship of Lord Mawhinney, who retires later this month. But requiring clubs to publish their owners is, to date, a step too far. For that to become a League regulation a requisite majority of clubs would need to introduce a rule, and according to League sources there is currently "not the appetite" to do so. The current system, therefore, is that Mawhinney himself and three senior League executives receive and scrutinise ownership information from a club. The supporters still have no right to know, unless a club choose to tell them.
'The offshore entities involved in the ownership of Leeds have emerged in various episodes since 2005. The company which took over the majority ownership of the club from the former regime led by the
chairman, Gerald Krasner, was FSF, then registered in the Cayman Islands, and administered from Switzerland. Bates, himself resident in Monaco, said in May last year that he does not own shares in that company.
'The Companies House documents name the entities which now hold the Leeds shares and suggest they have a story to tell, with £2.2m being invested in the club by them in June 2008. More than 70% of the shares are still owned by FSF, whose address is given as 60 Rue du Rhone in Geneva, the office of Château Fiduciare, the company which administers the fund. FSF was formed and registered in the Cayman Islands from January 2005, but on 31 March last year, was struck off the register.
'Peter Boatman, of Château Fiduciaire, who was named last May as a director of FSF, confirmed this week that he has passed the League's fit and proper person test, which applies to directors and 30% shareholders of clubs ... He added that all information about Leeds' ownership had been supplied to the League's satisfaction, and that with Leeds now stabilised financially ... questions about who ultimately owns the club will be seen as unwelcome criticism. "The situation at the football club has improved immensely which is very satisfying when some clubs are in serious financial trouble," he said. "We have never denied information to the Football League and although I cannot confirm or deny who the shareholders are, the only thing I can say about the structures we control is that they are all above board." Asked who the shareholders actually are, Boatman replied: "It is not necessary for you to have that information."
'The second Leeds shareholder registered at Companies House was the Homer Trust, with an address also at the Geneva office of Château Fiduciaire. Another offshore company, Outram Investments Limited, registered in Tortola, the British Virgin Islands, invested £2m, the bulk of the 2008 cash injection. The fourth shareholder listed is Donald Manasse, a corporate lawyer with offices on the Boulevard des Moulins in Monaco. Contacted by The Guardian this week, Manasse said he was pleased that the League had passed the Leeds ownership as "fit and proper". When asked who ultimately owns the shares, he declined to confirm whether he holds the shares on his own behalf or for somebody else.
'The League launched its inquiry in October after The Guardian's revelation that Bates had revised his account of the shareholdings in FSF in a court case Leeds are bringing against a company, Admatch, in Jersey. Leeds claim Admatch owe them £190,400, while Admatch's owner, Robert Weston, claims he was owed £1.43m by another Leeds United company which went bust in 2006. In January last year, in response to questions from Weston over the ultimate owners of Leeds, Bates' Jersey solicitors said that FSF was incorporated in the Cayman Islands and had two management shares. One each, they said, was held by Bates and his long-term financial adviser, Patrick Murrin. Bates' solicitor, Mark Taylor, a Leeds director, said FSF had no other shares. In the same case in May, Bates himself swore an affidavit, which said that in fact the management shares were held by Boatman and Murrin, not him. The previous statement by his solicitors, he said, was "not correct and was an error on my part". Bates explained that in 2005 he had approached Murrin to raise money from investors to support Bates in taking over at Leeds, and Murrin had arranged for FSF to be incorporated in the Cayman Islands, then it loaned Leeds an initial £4.4m to keep the club in business.
'The affidavit attached a letter from Château Fiduciaire, which stated that the actual ownership of FSF was held via 10,000 participating shares, but Château Fiduciaire said they could not say who owned those shares: "It is not the policy of this company, a fully regulated Swiss fiduciaire, to release information on ultimate ownership without an appropriate court order, valid in Switzerland."
'The League announced its inquiry after noting "recent allegations made about the ownership of Leeds United", adding that it had written to Leeds, "seeking clarification". The board also announced that after taking its legal advice about how its fit and proper person test should work, it would now be the policy of the board to "insist that it is informed, with supporting evidence provided, of the ultimate beneficial owners of all Football League clubs".
'Leeds did then provide the League with further information, but no further comment was made until last month.
'So Mawhinney and three senior executives now know and are satisfied with what Leeds provided about the identity of their ultimate owners, but the fans and public do not.'
On 24 July 2010, the club bowed to the mounting pressure and published the following, somewhat opaque, statement about the ownership of the club on its official website.
'Leeds United Football Club Limited ("LUFC"), the company that holds the share in the Football League, is a member of the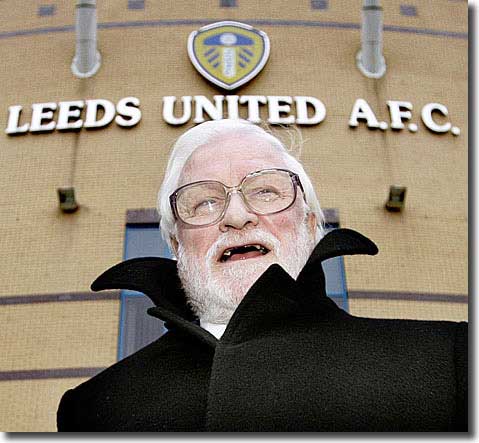 West Riding County Football Association and an Associate Member of the Football Association. LUFC is a wholly-owned subsidiary of Leeds City Holdings Limited ("LCH").
'LCH has five shareholders, four of these hold 27.15% collectively with no one of these holding more than 10% of the issued shares.
'FSF Limited (a company incorporated in Nevis) holds 102,000,000 or 72.85% of the issued shares.
'Château Fiduciaire SA ("the trustee") is the legal owner of the shares in FSF Limited. The trustee is a fully regulated Swiss Fiduciary providing professional trust and corporate services to clients worldwide.
'FSF Limited has 10,000 shares that are held on behalf of 3 separate and independent discretionary trusts ("the trusts"). Two of the trusts hold 3,333 shares each and the other holds 3,334. The trustee is the duly appointed trustee of the trusts and manages them independently. The class of beneficiaries in each trust are entirely discretionary, they are not identical and can only be identified by the potential nature of any benefit.
'FSF Limited was incorporated purely for the purpose of the trusts' investments in LCH. These are not the trusts' only interests. The trusts have no other interest in any football club.
'The trustee has issued two management shares in FSF Limited that carry full voting rights but no rights to capital or income to the holders of the management share. The management shares are held by Patrick Murrin and Peter Boatman on behalf of Ken Bates. All have passed the Fit and Proper Persons Test.
'None of Messrs Murrin, Boatman or Bates is a member of the class of beneficiaries of the trusts. The trustee, through the issue of the two management shares, have placed the management and control of LUFC in the hands of Mr Murrin and Mr Bates.
'No potential beneficiary of the trusts or their immediate family may have rights to over 10% of FSF Limited's shares in LCH.'
Clear as mud!
Part 1 Our time at last? - Part 3 Cup highs and League lows - Results and table