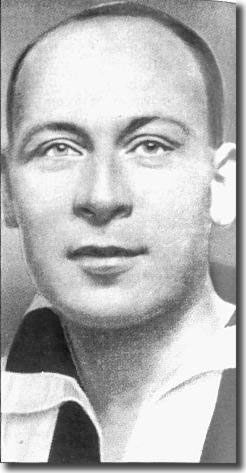 Life after the Second World War had started pretty abysmally for Leeds United. They had finished bottom of their division in both 1945/46 and 1946/47. Those performances had cost former manager Billy Hampson his job and led to the appointment of former United captain and England international Willis Edwards as the new boss in April 1947. It had been too late then to do anything about the slide into Division Two, but Edwards took little positive action during the summer either. He made a couple of minor signings, but the only new player who went on to make any sort of impact was right-back Jimmy Dunn, who arrived from junior football. He went on to play more than 400 times for Leeds, but only figured in fifteen games in 1947/48.
Edwards may have been a superb player over nearly 20 years for the club, but he was not really cut out for the hurly burly dealings of management and he had little impact in his time in charge. At the end of 1946/47, all his six games as manager had ended in defeat. Even though Leeds started off quite promisingly on their return to Division Two, they were soon back to their bad old ways as they slithered down the table.
United kicked off their first Second Division campaign for 15 years with all guns blazing and looked like they might take the division by storm. They won five of their first seven matches and scored heavily. Aubrey Powell, Albert Wakefield and John Short bagged 13 goals between them. But as they moved into the second half of September, Leeds started facing stiffer opposition. Their lengthy trip to Plymouth on 17 September ended in a 1-0 reverse and then they faced two of the stronger sides in the division, Newcastle and Birmingham. Both clubs had illustrious pasts and had finished in the top five the previous season. They had both started well and eventually went on to secure the two promotion spots.
Leeds got a hammering in their trip to Newcastle. Len Shackleton was the star of the Geordies team in those days and Leeds were no match for the Toon Army who triumphed 4-2 before a massive 57,000 crowd. A week later Birmingham were the opposition at Elland Road and became the first visitors all season to pick up a point, coming away with a 1-0 win.
Those results knocked the brittle confidence that Leeds had started to build up. This was a team that had got used to losing football matches and that's a hard habit to break. The wins were starting to come less frequently and the forwards were now struggling.
Manager Edwards had no answer to the problem. He was seen as the pawn of the directors, picking the team with them and bringing little fire to his team talks. Three new men had joined the Leeds board, Percy Woodward, Harold Marjason and Robert Wilkinson, but there was a general malaise descending on Elland Road which was compounded by a worrying lack of direction.
As the season drifted on into the winter months there were some new arrivals in winger Billy Windle, half back Jim Bullions, who had been in Derby's Cup winning side of 1946, and inside forward Ken Chisholm, a Scottish inside-orward from Partick Thistle. However, they made little difference. Within months, Windle was off to Lincoln, as a number of other players departed Elland Road. Since the arrival of Edwards in April 1947, Harry Sutherland, Bob Batey, Bobby Browne, Harry Clarke, George Ainsley, Gerry Henry and Dennis Grainger had all left the club. Partly, that was down to money, as Leeds continued to face crippling debts, but there was no coherent planning or development behind the changes. The club was drifting into directionless chaos.
On 27 December, United collapsed 6-1 at Luton and followed that up with a 4-0 Cup exit atFirst Division Blackpool, and another Elland Road defeat, against Fulham. It was six weeks since the team had won and they were struggling against relegation to the Third Division.
They managed to pull off a surprising 3-1 win at home to Newcastle, and follow it up with an away win at Coventry, but Birmingham brought them back down to earth on 14 February with a 5-1 thumping at St Andrews.
Luckily for the club, there were some even poorer sides around, and Leeds started picking up a few points as winter turned into spring, not enough to give them too much comfort, but enough to keep their heads above water. They had good wins against West Brom and Cardiff, who were both doing well in the top half of the table. A 3-0 win at home to Chesterfield on 17 April was enough to secure the club's Second Division status, although it marked the end of the line for manager Edwards, who was demoted to assistant manager.
The board had finally recognised that the appointment of Edwards, a loyal club servant, but with no experience on the management side, had been a bad mistake. The new chairman of the club, Sam Bolton, knew that if the club were ever to mean anything, they needed a proven manager, one who could make a difference. He brought in Frank Buckley,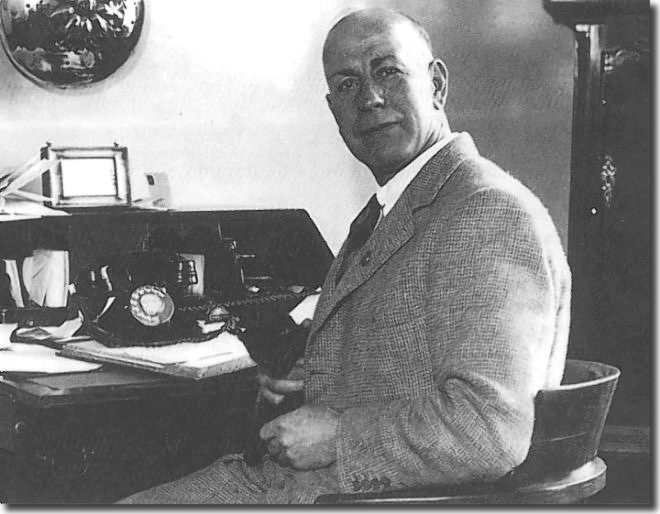 a 64-year-old former Army officer who was always known as the Major. Buckley was a big name appointment and had in the past rescued a struggling Wolverhampton Wanderers side from ignominy in the Second Division and built them into a major force in Division One. The extra attraction of Buckley's astute business skills (he had helped the Black Country club to generate a £100,000 profit in his spell at Molineux) made him an ideal candidate for a club who had always struggled financially. Buckley had moved on to Hull City after the war and had just bought former England inside forward Raich Carter from Derby for a nominal fee. As well as playing, Carter had become Hull's assistant manager. When Buckley resigned within weeks to go to Leeds, Carter was given complete charge and Hull's attendances boomed.
With Leeds safe, Buckley could watch the last match of the season, at Elland Road against Bury, in peace. Bury were just above Leeds on goal average, but a superb 5-1 win with a hat trick from Albert Wakefield, enabled Leeds to overtake them and finish the season in 18th place, some seven points clear of relegation.
Wakefield was far and away the top scorer, with the three goals that day moving him onto 21 for the season. He was one of the few successes. Of the rest, Ken Chisholm had weighed in with seven goals in 17 games since his move from Scotland, Jim Bullions had added some much needed bite in the middle and Con Martin had made himself a valuable member of the side, switching, seemingly at will, between wing-half, inside-forward, centre-half and full-back positions.
Once again, the Elland Road public had been perversely supportive amidst the depressing performances and the average gate reached another record, moving up to 28,500. The home game with Birmingham in September had drawn a crowd of more than 37,000.
Clearly, there was a thirst in West Yorkshire for big time football and the appointment of Buckley looked like it might herald a new beginning for a dispirited club.
Other Football Highlights from 1947/48
After their flirt with relegation in 1946/47, Arsenal coasted to their sixth First Division title with almost a month to spare. Captain Joe Mercer put off retirement to inspire their triumph
Third Division North side Notts County were the first club to pay £20,000 for a player when they bought Tommy Lawton from Chelsea. Lawton went on to become the first Third Division player to turn out for England
A Football League record crowd of 83,260 were present on 17 January to see Manchester United draw 1-1 with Arsenal at Maine Road (United's temporary post war home)
Matt Busby won his first trophy as a manager when he inspired Manchester United to win the FA Cup, coming back from 2-1 down in the final against Blackpool to run out 4-2 winners
Newcastle, with an average home crowd of more than 56,000, gained promotion to the First Division despite selling Len Shackleton to Sunderland in February. The deal raised the transfer record again, to £20,500
Stanley Matthews played possibly his greatest game as England won 5-2 against Belgium in Brussels in September. Later in the season they beat Sweden at Highbury, won 2-0 in Scotland and then beat the rampant, arrogant Italians 4-0 in Turin