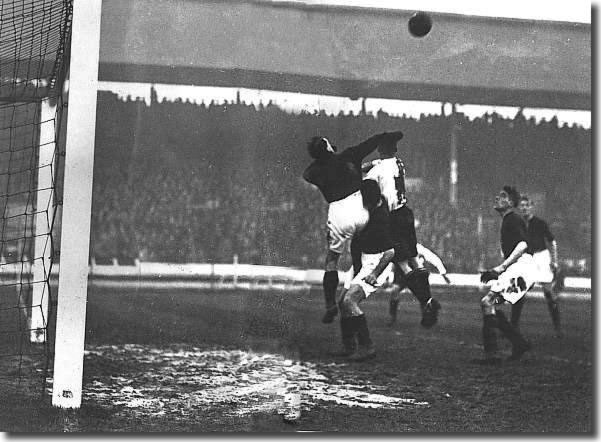 1930/31 had promised great things for Leeds United, but in the end all it delivered was relegation. Manager Dick Ray made a number of changes in the close season to try and address the problems.
The previous season, he had sold John White, Eric Longden and Harry Roberts, and in the summer he continued clearing the decks. George Reed, Tom Jennings, Bill Johnson, Ben Underwood and Tom Mitchell all departed. Before the end of October, Russell Wainscoat and Tom Townsley followed them. The departure of Jennings in June to Chester was a sad one - the centre-forward had enjoyed the most productive of stays with 112 goals in 167 appearances in the league since arriving in 1925. The only new men that Ray brought in were left-half Tom Neal and goalkeepers Reg Savage and Stan Moore.
Ray felt his team had been unlucky and knew from recent experience that descent into the Second Division was not a disaster. Already new forwards had appeared when regulars Jennings and Charlie Keetley became injured or lost form: inside-left Billy Furness, from non-league Unsworth Colliery, played most of the season, Tom Cochrane had replaced Tom Mitchell on the left wing and Harry Duggan would take over from Bobby Turnbull on the right.
Essentially Ray stuck with the men he had during the relegation year, goalkeeper Jimmy Potts, full-backs Jack Milburn and Bill Menzies, the brilliant half-ack line of Willis Edwards, Ernie Hart and Wilf Copping, and the forwards Joe Firth, Keetley, Cochrane, Furness and Duggan. Arthur Hydes, signed in 1930, had a few games up front, but was still a force for the future. There was a lot of class at the club and they now had a smattering of Division One experience, making them strong candidates for a quick return to the top flight.
They did not disappoint their fans and, as with previous seasons, went off at pace, winning their first two matches. They then had two home defeats, both by 1-0, against Barnsley and Millwall, before embarking on a 15 match unbeaten run, which lasted until December 19 when they went down 2-1 at Southampton. That run included nine straight wins. Those 15 games resulted in 41 goals for with only 14 against, prime form, including five goal wins against Oldham, Manchester United (who had been relegated with them) and Burnley. Keetley was finally established as first choice centre forward following the departure of Jennings and he was revelling in the Second Division, scoring 15 goals before the turn of the year. Billy Furness had amassed 10 goals and Joe Firth 8.
The Southampton defeat also saw an injury to inspirational captain and right-half Willis Edwards, who was by now a seasoned England international, having won 16 caps between March 1926 and November 1929. He only played in half of the remaining games with Cyril Hornby and Alex Stacey being called up as cover.
Edwards was a key figure in the Leeds side and they certainly missed his presence. His injury problems heralded a worrying slip in form and the club had some hiccups during December, including a 3-0 reversal at Bradford. They managed to recover sufficiently to win three consecutive league games around the turn of the year.
Another FA Cup dismissal at the first stage at the hands of Third Division opponents, this time QPR, was disappointing, but not unusual, and knocked United off their stride in the league. They started dropping points regularly and gained just eight from the last 10 matches, as their scoring form deserted them.
They'd already built up a sizable points tally, however, and in the end there wasn't too much damage done. For some time, Leeds' only real rivals for the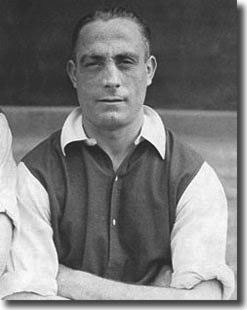 promotion places were Wolves and Stoke. Leeds had beaten them both at Elland Road in October, and the crucial returns resulted in a 1-1 draw at Molineux on 27 February and a 4-3 win at Stoke on 12 March. Those points were crucial in the end and Leeds were able to secure promotion as runners-up to Wolves. They could have finished with the same number of points as the champions had they not lost their final game, 2-0 at home to another Midlands club, Port Vale. The win enabled Vale to avoid relegation.
It was disappointing that there was no silverware at the end of a wonderful season but it was promotion that was the goal. A two-point margin over Stoke was enough to signal the return of the yo yo club to the top flight.
Keetley ended top scorer with 23 goals from his 37 appearances. Crowds had continued to dip with relegation, however, and the average attendance at Elland Road was just above 14,000, the lowest level since 1922/23. Less than 10,000 plucky souls watched the final match against Port Vale.
Other Football Highlights from 1931-32
Sectarianism in Scotland took a macabre, ghoulish turn when Celtic's brilliant 23 year old keeper, John Thomson, died in hospital five hours after a collision in the match between Rangers and Celtic at Ibrox on September 5. Thomson, who had won four Scotland caps, fractured his skull when he dashed out of his area and dived at the feet of Sam English as they both went for a 50-50 ball. Although neutral observers attached no blame to English for Thomson's death, bigoted crowds did and claimed the accident was deliberate. English, who had been devastated by the incident was barracked mercilessly. In an attempt to escape the morbid taunts he moved to England a year later and played for Liverpool. However, the tragedy still haunted him, and, disillusioned, he eventually returned to his native Ireland
Everton, who had stormed out of the Second Division the previous season, went on a goalscoring spree in the First, particularly at Goodison where they notched up 84. In total Everton amassed 116 goals with Dixie Dean on target 44 times. They finished two points clear of Arsenal, who beat them home and away, but were distracted by their second FA Cup final in two years
Arsenal finished Double runners up as they lost 2-1 to Newcastle after being a goal up. Newcastle's equaliser after 38 minutes was controversial, to say the least. Right winger Jimmy Richardson sent over a centre for Jack Allen to score, but photographic evidence clearly showed that the ball had gone over the goal line before it was pulled back.
England wrapped up the Home International Championship with a 3-0 victory over Scotland at Wembley, finishing with maximum points and a 12-3 goal record. England's experimental line up against the Scots included five new caps
England also avenged their 4-3 defeat in Madrid in 1929 with a 7-1 demolition of Spain at Highbury in December