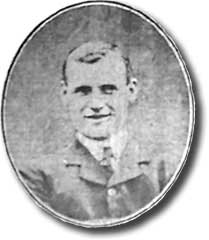 Born: Sunderland, 12 March 1878
Tom Naisby came to Elland Road in October 1907 with a big reputation.
His playing days began with Sunderland East End before he moved to First Division Sunderland in September 1899. He was signed as deputy to the popular Scottish international keeper Ned Doig, who had won three championships with the 'Team of All the Talents' in the 1890s.
In the 1899/1900 campaign, Doig played in every senior game, though Naisby replaced him for the friendly played on 6 September against an African touring team, Kaffirs. Opportunities continued to be scarce and after two League appearances Naisby returned to local League football with Sunderland West End in September 1901. He rejoined Sunderland in 1902 but couldn't make the senior team and signed for Reading in May 1903 to build up his first team experience.
Naisby joined Sunderland for a third time in May 1905 and managed to get some decent experience this time, making 35 League and 4 FA Cup appearances over the next eighteen months before signing for Leeds City in October 1905.
He made his City debut after Harry Bromage conceded six goals at Derby on 19 October. Despite that performance, Bromage was still extremely popular in West Yorkshire. When Naisby made his debut a week later at home to Lincoln City, Nimrod reported for the Leeds Mercury: "The critics certainly looked forward to the appearance of Naisby in goal with some curiosity, and there were those who would have quickly said bitter things at the expense of the management for having the temerity to displace Bromage had Naisby failed to make a satisfactory debut.
"Quite early in the game Naisby was afforded an opportunity of proving his ability, and he won the admiration of the crowd by fisting away a rasping drive from Law, the Lincoln outside-left ... On one occasion,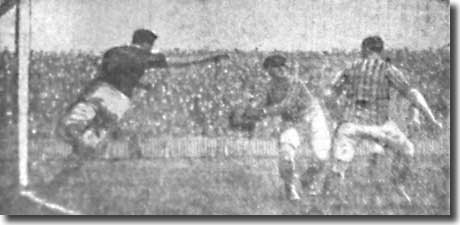 however, Naisby had an anxious time, and he had to handle thrice in rapid succession by punching away two shots, and then catching a third drive. This work aroused the cheers of the ten thousand spectators, and they felt satisfied that the ex-Sunderland man will prove an acquisition to Leeds City's playing strength."
Naisby missed just one game before the end of the season and proved himself over and over again as a top class custodian. He was just as good in 1908/09, playing in all but five games as City adjusted to life under new manager Frank Scott-Walford.
Harry Bromage returned with a vengeance in 1909/10, restricting Naisby to just two games as he monopolised the goalkeeper's jersey. That prompted Naisby to move on during the following summer and he signed for Luton Town of the Southern League. He remained at Kenilworth Road until March 1913 when he moved on to South Shields in his native North East. He ended his career with Darlington.
Naisby died in 1927.