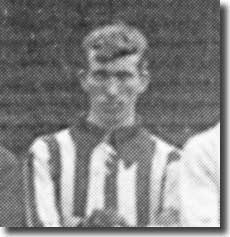 Full-back Edward McDaniel was one of a host of Irishmen signed for Leeds City by Frank Scott-Walford during his time in charge at Elland Road.
He moved from Belfast Celtic in May 1911 but made just one appearance for the Peacocks. A series of decent performances in Midland League football for City saw him get his opportunity in place of Alec Creighton, on 23 January 1912 when Leeds won 2-1 away to Grimsby Town. The Yorkshire Post reported: "McDaniel, who played at right-back, cannot be described as a success. He had little to do in the first half, but in the second he kicked weakly and was shaky under pressure. Possibly a kick which he received early in this part of the game handicapped him."
McDaniel left City at the end of the 1911/12 season as new manager Herbert Chapman began rebuilding the team and the Irishman never appeared again in senior football.