part 2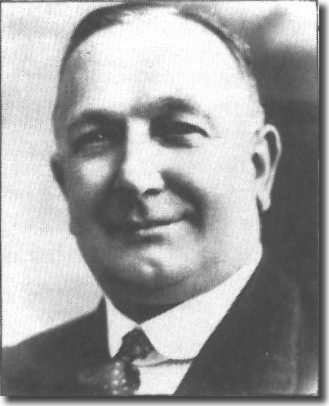 Herbert Chapman is one of the greatest British football managers. His success, ideas and personality revolutionised the game; but he was, more than anything else, a builder of winning teams. Twice he created a side that was good enough to win the League Championship in three consecutive seasons - first Huddersfield (1924-26) and then Arsenal (1933-35). Liverpool (1982-4) and Manchester United (1999-2001) are the only other clubs to have managed this hat-trick. Strangely, Chapman was not at the helm for the third win at either club.
He was born in Kiveton Park, Sheffield, in 1878 and played inside-forward for Stalybridge, Rochdale, Grimsby, Swindon, Sheppey United and Worksop between 1897 and 1901 as an amateur, before turning professional with Northampton. He moved on to Sheffield United and in May 1903 a £300 move took him to Notts County before he joined Tottenham in March 1905. He was Spurs' leading scorer with 11 goals in the Southern League in 1905-06. He was not a great player and his moderate career was notable only for the flamboyant yellow boots he wore.
However, the Northampton directors recognised his tactical skills and brought him back as player-manager in 1907. He led the Cobblers to the Southern League championship in his second season before leaving for Leeds City in 1912.
After successfully canvassing for City's re-election to the Football League, he confidently predicted that he could take the club into Division One. Chapman understood the need for players of proven achievement, rather than the hopefuls collected by Scott-Walford. Accordingly, his signings included the Everton and Ireland goalkeeper Billy Scott, Scottish international full-back George Law, former England centre-half Evelyn Lintott, who came from Bradford City and who was soon joined by team mate and inside-left Jimmy Speirs, and inside-right Jimmy Robertson from Barrow.
Stalwarts such as Affleck, Croot and McLeod survived the Chapman revolution. His new combination was rocked by a 4-0 defeat at Fulham on the opening day of the 1912-13 season, but soon pulled itself together While the defence proved alarmingly porous on occasions, as in the 6-2 defeat at Hull on 2 November and when City lost 6-0 at Stockport County on 15 February, generally the team gave as good as it got. Battle honours included a 5-1 home win over champions Preston, which made the drubbing a week later at Stockport - who were to finish second from bottom - all the more unsatisfactory.
Despite its inconsistency, the verve with which Leeds City played drew spectators back to Elland Road. When Chapman's team finished sixth, the average attendance rose from below 8,000 in 1911-12 to more than 13,000 the following year, enabling the club to record a small profit, a remarkable turnaround from the financial problems of the previous season. 'Chapman ... has done a tremendous amount of good work for the club; he has gained the confidence of everybody,' wrote the Yorkshire Post.
The nearest he came to achieving the goal of promotion was in 1913-14 when City finished fourth. The club finished with six fewer points than champions Notts County, but only two behind runners up Bradford Park Avenue. 'Promotion has been denied them but taking into account the resources of the club, fourth place should be considered satisfactory,' said the Yorkshire Post. 'Not only have the club attained a higher position than ever before but receipts and attendances have outstripped any previous record.'
Much of the improvement could be attributed to Chapman's management style: he was a pioneer in introducing regular team talks and planned tactics in consultation with the players. He also believed it essential that they should relax, so introduced a weekly round of golf into the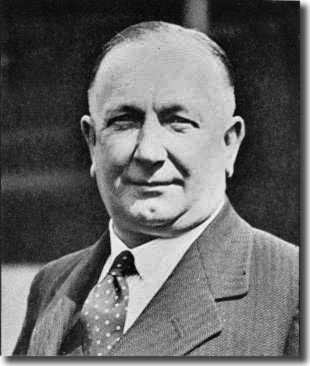 team's training routine.Despite the disappointment, the directors were pleased because gate receipts were well up and the club was able to record a £400 profit. City had been sixth in 1912-13 and hopes were high that 1914-15 would be the year they finally achieved promotion to the top division, but it was not be. They slumped back to a very disappointing 15th place.
During the War, Chapman worked at a local munitions factory and, although he returned in 1916, he was suspended as investigations went on into illegal payments to wartime guest players. He quit on 16 December 1919 and became industrial manager of an oil and coke firm in Selby, claiming he had been harshly dealt with by the FA Commission because he was not in office when the payments were allegedly made.
Only after his appeal was upheld did he move back into management - this time with Huddersfield. When Chapman joined them in 1920, Huddersfield Town had little money, few resources and indifferent crowds in a town devoted to Rugby League. They had joined the League in 1910 and had spent their first six seasons in the Second Division before being promoted as runners-up to Tottenham in 1920 in the first season after World War I.
After taking over, Chapman led the club on an astonishing sequence of success, winning the Division One title in 1924 and 1925, and taking the FA Cup to Leeds Road in 1922. Chapman bought perceptively, welded his assets together astutely and soon sent out one of the most successful League sides of all time. It was stubborn, disciplined and highly mobile with Clem Stephenson, once of Aston Villa, at the heart of everything. He was a stocky tactician without much pace but his passes were as sweet as stolen kisses.
Chapman led Huddersfield to their first two Championships but then, before they began their third great season, he surprised the football world by joining Arsenal - and Arsenal, who had only just avoided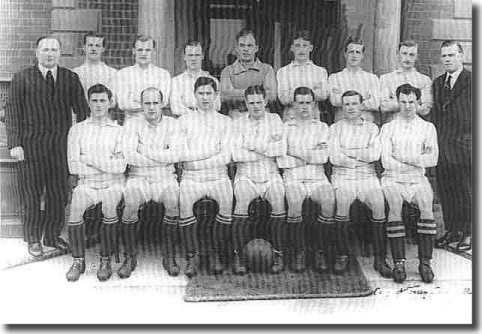 relegation the previous season, finished up as runners-up to Huddersfield. It was hardly a coincidence.
The year that Chapman left Huddersfield for Arsenal - 1925 - was also the year the offside law was changed. The number of opponents necessary to keep a player onside was reduced from three to two. Chapman, inevitably, was the first manager to face the challenge of adapting his tactics to work to the new law.
Arsenal plugged the holes in defence caused by the new law by using an extra defender. Their centre-half, instead of enjoying an attacking role in midfield, became a centre-back - the "stopper" - and an inside-forward dropped back to make good the link between defence and attack. The day of the old 2-3-5 formation was over. Now it was 3-3-4. The shape of the game had changed.
The idea itself, however, came from Charlie Buchan and not Chapman. Chapman's first action as Arsenal manager had been to buy Buchan from Sunderland; and Buchan, that shrewdest of forwards, suggested before the first match of the 1925-26 season that Jack Butler, Arsenal's centre-half, should be used only as a defender. Chapman disagreed.
Buchan repeated his idea - without sucess - at every team meeting for the next five weeks. But in early October Arsenal were beaten 7-0 by Newcastle at St James's Park - and after the game Buchan said to Chapman: "I want to go back to Sunderland. I'm not much use to Arsenal." Chapman replied: "Oh no, you're playing against West Ham on Monday. I know what you want and we'll have a special meeting to discuss it."