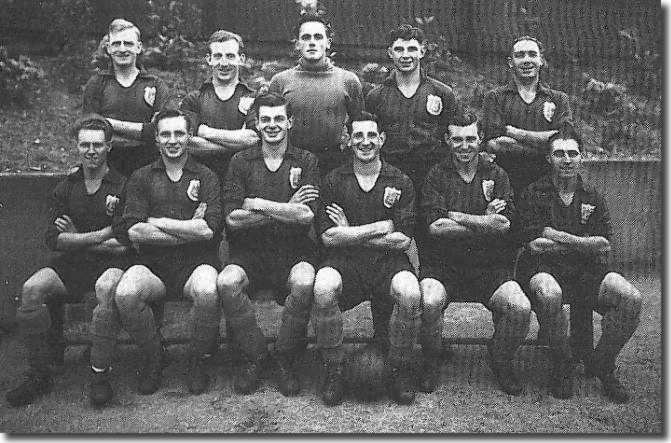 Major Frank Buckley knew the new season was going to be challenging for Leeds United. They had just finished 5th in Division Two, but for the first half of 1951/52, his star defender John Charles was due to be away on National Service. The good showing in the previous year had not fooled him and he sought to add to his squad by combing non-league football for new players. Leeds' financial position meant that he had little money to buy ready made stars and had to either shop in football's bargain basement and hope to unearth gems, or sell one of his established stars if he wanted to pay out big money.
During the spring and summer he had enlisted a number of players from junior football, goalkeeper Brian Taylor, forwards Bobby Webb, Ron Barritt, John Finlay and Billy Hudson and half-back Archie Gibson. However, when he forked out £12,000 for Cardiff's popular midfield player Don Mills in September, he had to balance the books by offloading proven goalscorer Len Browning to Sheffield United for the same sum in November. Browning had been the club's top scorer in 1949 and 1951 and he was sorely missed. The chosen replacement was Frank Fidler, who had previously hit 179 goals for non-league Witton Albion after the war and had then moved on to Wrexham. He was rushed into the side on October 27, 12 hours after arriving at the club.
The financial constraints were a severe frustration for Buckley, but he coped well in the circumstances, although his mood was not helped by Leeds' early performances. Their first two games were both 1-1 draws, against Birmingham and Brentford and for the third match, Buckley dropped Browning who had by now been transfer listed. He tried Barritt up front for a couple of games, but wasn't impressed. Leeds lost 2-0 at Doncaster and then drew at home with Birmingham. He had been forced to call goalkeeper Taylor back from National Service to replace the injured John Scott after the first game and was also now without Ernie Stevenson up front. He tried centre-half Roy Kirk as his No 9 in the next game, a 2-1 home defeat by Everton, but then brought back Browning as he had little choice.
Leeds managed to get a goalless draw at Southampton on 8 September, but had got just four points and no wins after six games. The return of Browning sparked an improvement, however, and Leeds won 8 of their next 12 games, ending November in much better heart. Fidler had now taken over from Browning and scored on his debut, going on to hit four goals in his first five games. Even more impressive, however, was the haul of inside forward Ray Iggleden. He missed scoring just once in a run of 9 games and totalled 10 goals in that period, making him easily the club's leading scorer.
The club were also buoyed at the end of November by the return of John Charles, and he was back in the side for a 1-1 draw at home to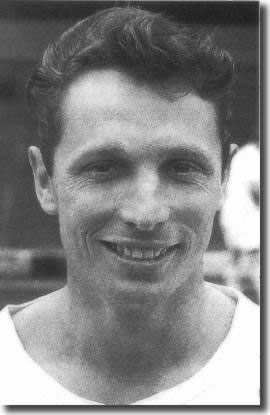 struggling Swansea on 1 December. By then Don Mills had become a regular in the team and Eric Kerfoot had returned to the side. The most notable change, however, had seen 19-year-old Grenville Hair oust long-serving Jimmy Milburn from the left-back position. Hair now became a fixture in the side, going virtually unchallenged for 12 years. Milburn came back into the side during the spring, but more normally as emergency cover for the No 9 shirt. He was one of 6 players to fill the problem position that season.
Leeds had started climbing the table and had moved up from a lowly 16th spot on 20 October to 7th by the beginning of December. They were just five points behind leaders Rotherham United and poised, it seemed, to make a real push for a promotion spot.
Strangely, Charles' return coincided with a dip in form and Leeds didn't win again until the 2-1 victory at Leicester on Christmas Day. A day later, however, they beat Leicester 2-1 at Elland Road and were handily placed around the turn of the year. After losing at Everton on 29 December, they remained unbeaten for a further 6 matches, two of which were in the Cup as Leeds saw off Rochdale and Bradford. That gave them a fifth round pairing with First Division strugglers Chelsea and Leeds played out two 1-1 draws with the Stamford Bridge club before getting thrashed 5-1 in a second replay at Villa Park.
The distractions in the Cup led to a loss of consistency in the league and they started losing as often as they were winning. They were also struggling with injuries to forwards and Roy Kirk and Milburn wore the No 9 shirt during the run in, along with Charles, who played there three times, although he didn't manage a goal. The struggle to score in those late stages of the season had a disastrous impact.
On 15 March, after a 1-0 win at Elland Road against Blackburn, Leeds had moved up to sixth with nine games still to play. Nottingham Forest led the table with 42 points, with Sheffield Wednesday, Leicester City and Birmingham all on 40 points. Cardiff and Leeds were tied on 38 points, but both had a game in hand on the other four. It was all extremely tight. Major Buckley started to believe that this would be their year. Leeds had yet to play leaders Forest home and away and had a last day match at Cardiff which looked crucial. They also had the advantage that all their other games were against teams in the lower half of the table.
Unfortunately, Leeds only drew 0-0 on 22 March at bottom club Queen's Park Rangers, but when they beat Notts County 1-0 at Elland Road a week later they had advanced to fourth spot, two points behind new leaders Birmingham, but still with a priceless game in hand. Things were now even tighter at the top and just four points covered the top eight. Birmingham had played 36 games and led on 43 points. Forest were second with 42 points from 36 games, but Leeds were tied with Sheffield Wednesday on 41 points and both sides had a game in hand on the top two. Leicester and Rotherham had 40 points and Sheffield United and Cardiff had 39, but the Welsh side now had a game in hand on Leeds, and two on most of the other teams. Leeds were knocked off course by a 2-1 defeat at Luton on 5 April and the tension was unbearable as the season approached the crucial Easter period.
Over the holiday period, Leeds had a win against Bury and drew twice with Forest. After the games on Easter Monday, the table read as follows: 1st Sheffield Wednesday Played 40 Points 50, 2nd Birmingham 40 49, 3rd Forest 40 47, 4th Leicester 40 46, 5th Leeds 39 45, 6th Cardiff 38 44. The promotion places were now down to these six teams. Wednesday were almost home and dry, but any of the other five could still finish above them. The points dropped against Luton and Forest had left Leeds outsiders, and they were now dependent on other sides dropping points if they were to squeeze through.
Disaster struck on 19 April - leaders Wednesday won at Coventry, who thus dropped into the relegation zone, but Birmingham, Forest and Leicester all lost away from home. Cardiff dropped a point at Luton and if Leeds could have won at Swansea, battling with Coventry to avoid relegation, they would have put themselves right back in it. As it turned out, they saved their worst performance of the season for when they could least afford it and crashed 4-1, allowing Swansea to inch out of the relegation zone. It was still mathematically possible for Leeds to gain promotion, but the odds were against them. Wednesday could not be caught and were confirmed as champions, but Leeds were one of five clubs still in with a chance of the runners-up spot.
Leeds' only chance was to win their last two games and hope the other sides would slip up. They managed to win the first of those games, 3-1 against Coventry at Elland Road, sentencing the Midlands club to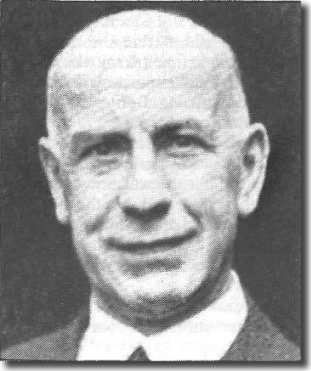 relegation, but Birmingham beat Luton to end United's hopes. Leeds could still decide who finished runners-up. Birmingham had 51 points but had finished all their matches. Leeds still had to travel to third-placed Cardiff, and the Welshmen needed to win to pip Birmingham on goal average. Again, Leeds capitulated in Wales, going down 3-1 before 45,925 fans who cheered the Welsh club to promotion in one of the tightest finishes in years.
Leeds had to be content with sixth place, four points below Cardiff. A closing run of six points from the last seven games had done the damage and left them rueing their loss of form and destined for another year at least in Division Two. It was a sad and disappointing end to what had been an exciting season.
Frank Buckley was devastated and grew steadily more frustrated with the inability of some good players to really fulfil their potential. His lack of funds made radical action impossible. Buckley's scouting and youth programmes were bringing talent through, but it was taking too long.
Other Football Highlights from 1951/52
Austria were widely regarded as the best team in Europe but could only draw with England at Wembley early in the season. Six months later Bolton centre-forward Nat Lofthouse won the nickname the 'Lion of Vienna' for his formidable performance in the return match in Austria which England won 3-2
Billy Wright passed Bob Crompton's long standing record when he won his 42nd cap for England in Vienna
Six different teams led the First Division at various times throughout the season, but with two matches to go it was down to just Arsenal and Manchester United, who were level on points, with the mouth-watering prospect of the two clubs meeting in the final game of the season. But an ever increasing injury list forced Arsenal to play six reserves in their next match, which they lost 3-1 to West Bromwich Albion. That left them needing to win 7-0 at Old Trafford to take the title, which was well beyond them. In fact, United centre-forward Arthur Rowley hit a hat trick as the Red Devils won 6-1 to take their first title in more than 40 years
Arsenal's valiant attempt to do the Double ended with a second disappointment when Newcastle became the first club to retain the FA Cup since 1891. The Geordies won with a single goal from George Robledo