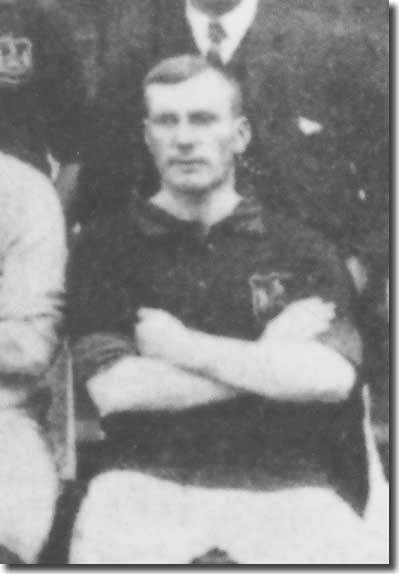 Born: Forres, Morayshire, 15 November 1881
"A mazy dribbling winger", according to Martin Jarred and Malcolm Macdonald, Willie Murray came to the fore with First Division Sunderland after beginning his playing days with Forres Mechanics and then Inverness Thistle.
He signed for the Wearsiders in August 1901 and scored on his League debut for Sunderland when they beat Grimsby Town 3-1 on 22 March 1902, playing alongside Jimmy Gemmell, a future Leeds City player. That was the start of a run of playing in seven of Sunderland's final eight League fixtures as they won the League championship that season. He managed two goals, and did well enough to be selected to take part in a Scots v Anglo Scots trial match in 1902.
Murray could not maintain his initial impact with the Black Cats and played his final game for Sunderland on 1 November 1902, scoring in a 5-2 defeat at Derby. He joined Northampton Town in 1903 and then Tottenham Hotspur a year later.
Leeds City gave Murray the chance to resurrect his League career when they signed him in May 1906 and he made his debut in the second game of the 1906/07 season, a 5-0 reverse at West Bromwich Albion.
He was dropped but recalled to the side a fortnight later against Nottingham Forest when City lost 3-0. Nimrod reported in the Leeds Mercury, "W Murray, too, performed satisfactorily on the extreme left wing, but if he could overcome his weakness of hesitancy in sending the ball to the inside men near goal, his services would be of greater value."
Things didn't improve and Murray made only 8 appearances all season, finishing on the victorious side just once. He retired at the end of the campaign.
He died from asphyxiation while working as a labourer aboard a ship in Kilmallie on 22 April 1929.