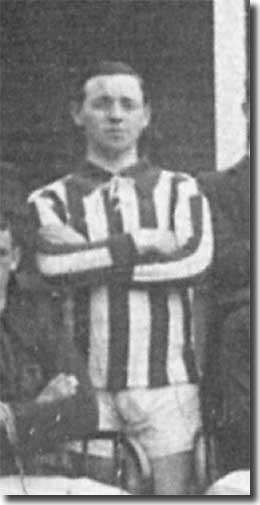 John Clarkin was one of a clutch of Irishman signed for Leeds City by secretary-manager Frank Scott-Walford, joining the club in May 1911 from Shelbourne, along with team mate Willie Briggs.
Like many of his compatriots, Clarkin was not a real success with City and he spent most of his time at Elland Road in the reserves. His only first team appearance came as a replacement for the injured Joe Enright on Boxing Day 1911 when City beat Gainsborough 2-1, but he did not create any lasting impression.
After just one season in the English game, Clarkin moved back to Ireland and joined Belfast Celtic in the summer of 1912.