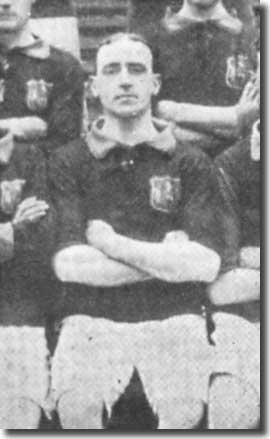 Born: 1885
Jimmy Thorpe began his playing career with Bolton Wanderers in 1906, though he played only twice for their first team before joining Leeds City in May 1907.
He played only nine games in his one season at Elland Road, but appeared in four different positions in that time; his debut on 21 September at Stoke saw him at right-half. Wanderer reported in the Leeds Mercury: "Thorpe ... showed himself a very capable half-back. He is very cool, and uses good judgement when passing the ball."
He then had four games at left-half, and he split his other four games between the two full-back roles. City won only two of the nine games he played for them and conceded some 26 goals, so he could not be rated a raging success.
Thorpe joined Crystal Palace in 1908 and saw out his career there.