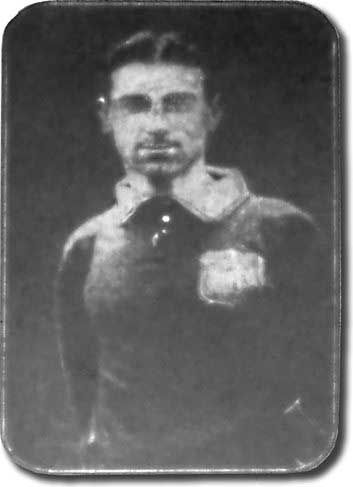 Born: Liverpool, 1885
Bill Thomas was never a star player at any of his clubs, but was always a valued member of the first team pool.
His playing days began with Newcastle Swifts before he joined Burslem Port Vale of the Second Division in June 1903. He remained in the Potteries for three seasons during which he mustered one goal in eleven League appearances, also figuring in one Cup-tie.
In 1906, Thomas signed for Everton but did not get a first team opportunity at Goodison and moved on to Leeds City for the start of the 1906/07 season.
He couldn't get a game that first campaign but was more successful the following campaign, enjoying a decent run when regular inside-left Jack Lavery was missing through injury. Between November and January he played in nine League games, scoring twice, with a Cup-tie thrown in for good measure. Both goals came in his debut, a 4-3 defeat at Chesterfield on 16 November.
At the end of the season, Thomas left Elland Road to sign for Barnsley. He remained at Oakwell for a year and then joined Huddersfield Town in August 1909.