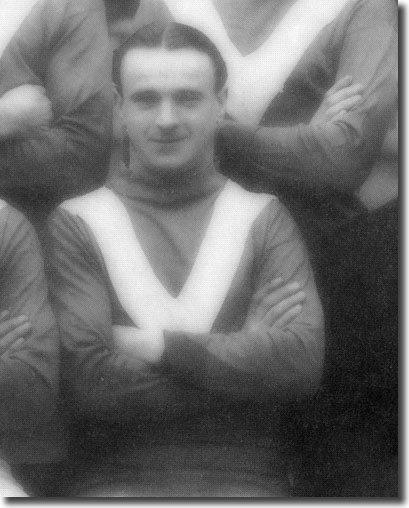 Born: Whitehaven, 8 December 1886
Mayson was a free-scoring winger who joined Second Division Burnley in 1907 after spending his early years with Walker Celtic. He remained at Turf Moor until 1911, scoring fourteen times in 67 League games, and adding another three goals in four FA Cup-ties. Grimsby Town paid a club record £350 to secure his services in 1911 and Mayson did them proud, scoring 28 goals in 85 League appearances, despite breaking a leg in 1912.
He played regularly as a guest for Leeds City during the 1916/17 season after debuting in the second game, a 6-1 victory at old club Grimsby on 9 September. He took the place of the former Woolwich Arsenal and Fulham winger Tommy Winship, who was never able to make good his promise to play for the Peacocks. He chipped in with a debut goal to get his City career off to an outstanding start.
Mayson was on the scoresheet again the following week with a lobbed effort from distance, as City beat Notts County 5-0.
With Fanny Walden also ruling himself out of City's plans as he was away helping the war effort, Mayson played thirty out of City's 36 games that season and was a vital member of the side that won the Midland Section title.
After the resumption of peacetime football, Mayson signed for First Division Everton in 1919, and scored on his debut for the Goodison men. But that was his only Everton appearance and he moved on to Pontypridd in 1920 before joining up with Wolves for the 1921/22 campaign. After just two appearances for the Midlanders, he saw out 1922/23 with Aberdare Athletic with four goals in 19 games before retiring.
He died in 1972.