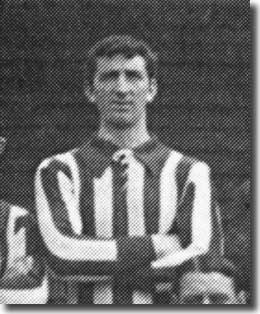 Born: Dublin, 23 November 1886
Frank Heaney was one of a clutch of Irishmen to sign for Leeds City in the summer of 1911. He was accompanied to Elland Road by his elder brother John (born on 30 April 1885), both men earning a decent reputation for themselves playing for St James' Gate in their home town of Dublin.
John never made the City first team, but Frank had a couple of appearances in 1911/12. His debut came in a 5-0 defeat against Wolves at Molineux on 16 December. Heaney gave away the third goal when he brought down Parsonage to concede a penalty. He was described as "hesitating, and altogether too slow to cope with the sprightly Wolverhampton forwards".
Frank appeared once more for City, on 30 March against Derby at Elland Road, when Leeds lost 1-0.
Both brothers left City during the summer of 1912 after the appointment of Herbert Chapman as manager and returned to their homeland, though they never played professionally again.
On the outbreak of war in 1914, Frank joined the Irish Guards and served until the termination of hostilities, when he was demobilised and returned to Dublin, where he died on 24 August 1937 from stomach cancer.
Brother John ran the Taravie Hotel in County Wicklow, Ireland, until his death in 1944.
With the greatest thanks to Brendan Heaney, grandson of Frank Heaney.