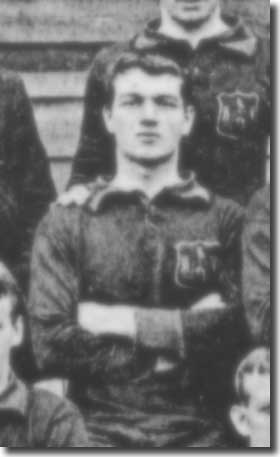 Born: Middlesbrough, 1883
Bob Watson kicked off his career with South Bank and then Middlesbrough, whom he joined in September 1901. Over the next couple of seasons he contributed five goals in 16 league appearances for Boro, departing for Woolwich Arsenal in June 1903.
Watson scored seven goals for the Gunners in a friendly against a Paris XI on December 5 1904. Arsenal won 26-1 against what was effectively the French national side.
He joined Leeds City for their first season of League football in July 1905. Rated one of the fastest forwards in the South, he was a first team regular for City, usually partnering Fred Parnell on the right flank. Both men appeared in City's opening league game away to Bradford City on 2 September.
Watson's first two City goals both came in the 11-0 FA Cup thrashing of Morley on 7 October and altogether he managed nine goals in 36 league and Cup appearances that camapign.
Watson and Parnell continued to operate in tandem over the following two seasons and by the time Watson quit Elland Road in 1908, he had scored 21 goals in 83 Second Division games, with three goals from his 7 Cup appearances. He had proven himself again and again as one of the club's most creative players.
He moved on to Exeter City where he became their first professional captain, going on to join Stalybridge Celtic in 1912.