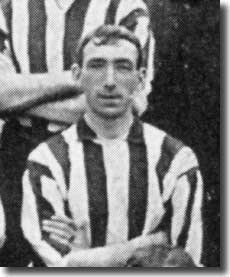 Born: Belfast, 1883
Bill Clay made his name with Belfast Celtic and was chosen to represent the Irish League against the Football League in Belfast in 1902.
Such recognition earned him an opportunity at First Division Sheffield United in 1903/04, and Clay came close to breaking into the full Ireland side. He was reserve to his Blades team mate Peter Boyle for the internationals against Wales and Scotland. However, he made just seven appearances for Sheffield and returned to Belfast Celtic at the end of the season.
He was back in Yorkshire in 1905, signing for Leeds City after their election as a Football League club. He made just one appearance with the Peacocks, in the FA Cup against Mexborough in November, and returned to Ireland at the end of the 1905/06 season, joining Derry City.