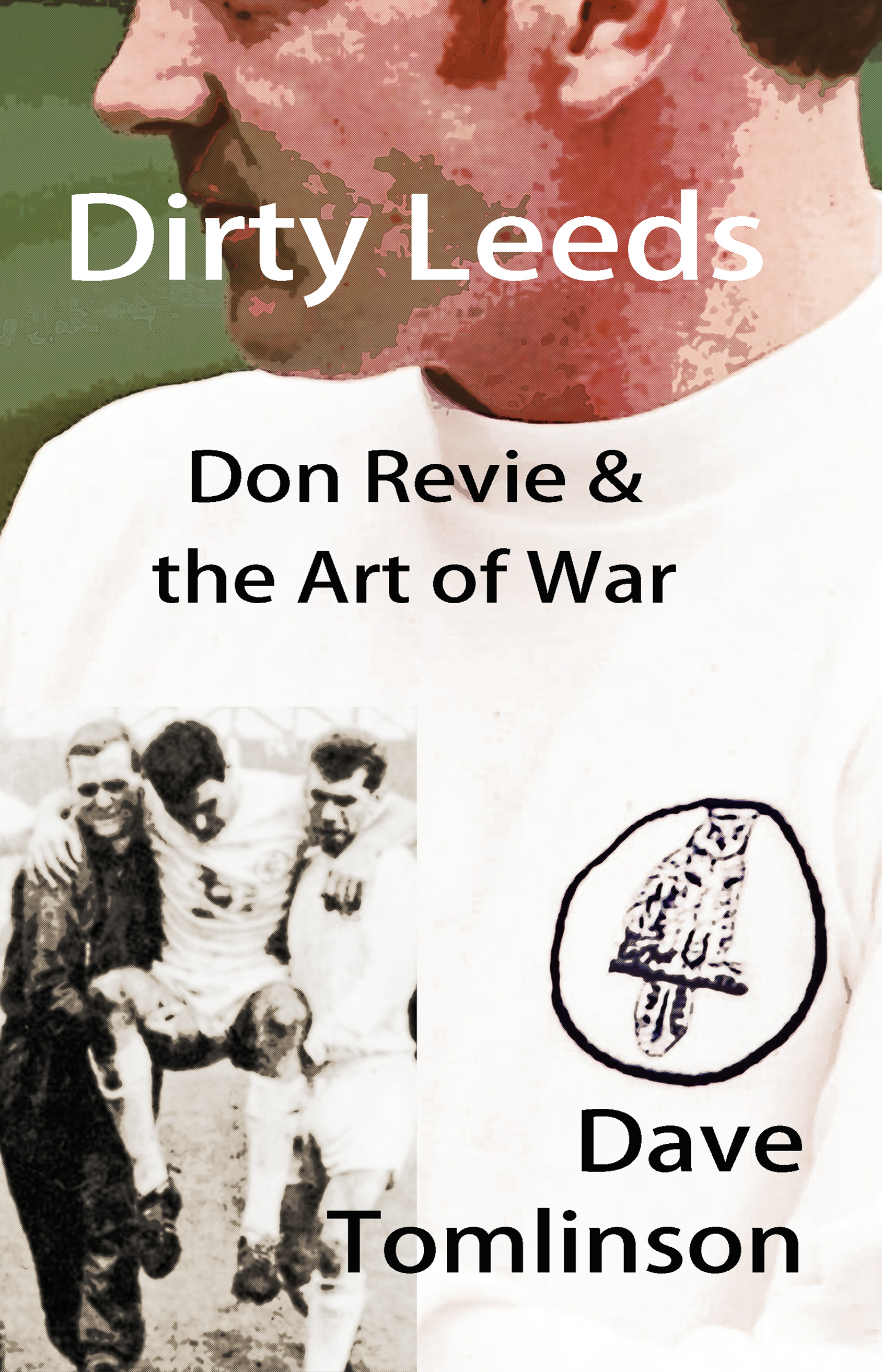 Dave Tomlinson is the webmaster for the mightyleeds.co.uk website, and Dirty Leeds: The First Title is his fourth book about the club. Its 358 pages take us back to a more innocent time and place.
Post-war industrial England, a dirty hinterland in the North and Midlands where the skyline was punctuated by grimy old stacks and evil-looking factories. It was a simpler time, but also less informed; if you said 'Prosecco', 'Paparazzi' and 'Literati' to even the worldly-wise gentlemen of the press, after the sneer, you might have got a guess that you were discussing three greasy inhabitants of some mysterious Italian club's forward line. The world of the working man was all pie, peas and mash suppers, fish'n'chips, warm ale and a packet of Woodbines.
There will never be another story like that of Leeds United Football Club in the 1960s. Out of grime and obscurity came Don Revie and Harry Reynolds, two self-made northerners and their handcrafted club, and this is their story, from their perspective.
Revie's Leeds were like Marmite, loved by the faithful, reviled by the rest, forever branded Dirty Leeds for their uncompromising approach. Within five years, Leeds were champions once, runners-up twice, FA Cup finalists once, semi-finalists twice and raised the League and Fairs Cups but are characterised as the ultimate example of serial bottlers.
The partnership of Revie and Reynolds was made in heaven. Revie couldn't have succeeded at another club or without Reynolds - they transformed a dreary football club into an industrial giant, but never forgot the little people.
'We can have some of that, can't we, Don?'
'We can, Harry, and we will.'
'Leeds United are going to be one of the biggest clubs in the country, mark my words.'
'You're not wrong, Harry, you're not wrong.'
And Harry wasn't. They tilted at windmills, did Don and Harry.
'We all hate Leeds and Leeds and Leeds, Leeds and Leeds and Leeds, Leeds and Leeds and Leeds, we all f***ing hate Leeds!'
In November 2015, the Daily Mirror claimed that Leeds were the most sung about football club by fans of opposing teams. They reckoned there were 117 anti-Leeds chants, a massive 67 chants more than those against second-placed Liverpool. United have achieved little of genuine footballing note since their Champions' League odyssey in 2001 and have been without senior silverware since the championship in 1992, the last year before the coming of the FA Premier League.
And yet, a bitter hatred of Dirty Leeds 'and all they stand for' percolates through supporters of all other clubs. Even future 'saviour' Ken Bates, chairman of Chelsea when United fans damaged a scoreboard at Stamford Bridge in 1984, had the bug, promising, 'I shall not rest until Leeds United are kicked out of the Football League. Their fans are the scum of the Earth, absolute animals and a disgrace. I will do everything in my power to make this happen.'
Those words were trotted out in later years by United's own fans, expressing their 'We're Leeds and we don't care' declarations of siege mentality. 'All Leeds aren't we?' and 'we've had our ups and downs' are regular rallying choruses for the unloved faithful.
So exactly why are Leeds United so universally reviled by rival football fans the length and breadth of the country?
The story of Revie, Reynolds and Dirty Leeds is truly unique.
Get a copy at Amazon. Author signed copies are available by e-mailing dave.tomlinson@gmail.com.
Published on Amazon (13 August 2020)
ISBN-13: 979-8664896466 (Paperback)
ASIN: B08DLMY1HB (Kindle)
Paperback: 358 pages