After having a fairly disastrous time of things during World War II and the few seasons which followed, Leeds United entered the 1950's in a more buoyant mood, in common with much of Great Britain. An experienced and charismatic manager had been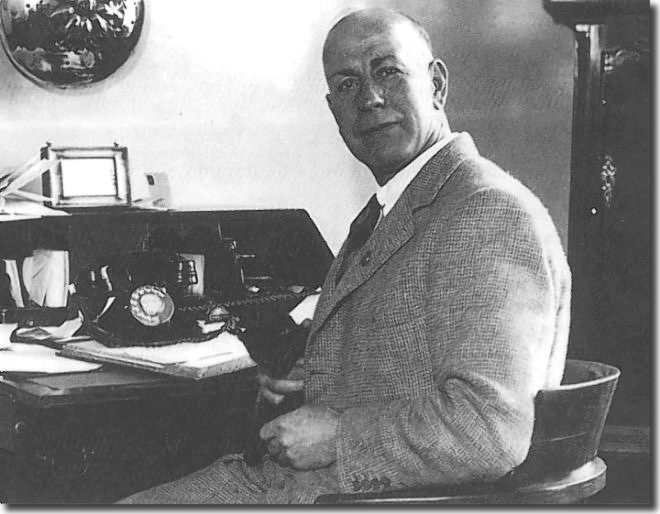 appointed in the spring of 1948, and Major Frank Buckley was energetically setting about rebuilding a football club which had fallen dramatically into decline during the war.
He had made a whole string of changes, both on the field and off. The United side had improved significantly in the 1949/50 season, finishing fifth in the Second Division and progressing all the way to the quarter finals of the FA Cup, something which they had never achieved before.
Buckley had instituted excellent youth development and scouting programmes which were just starting to reap rewards and had unearthed a young gem in the Gentle Giant, John Charles. Charles started his first team career as a centre half, but moved forwards as the decade wore on to prove himself one of the deadliest centre forwards in British football.
1950/51 saw Leeds repeat the previous season's fifth place finish, although they never challenged for the title. They crashed 4-0 in the fourth round of the FA Cup against Manchester United, who went on to finish First Division runners up. It was only by winning the last four games of the season that Leeds got as high as they did in the League. It was a season of consolidation after the progress of the previous year, but towards the end of the season Charles was asked to play up front in an emergency with the club's other centre forwards injured and he hit three goals in three games to prove his versatility.
Charles was away on National Service for the first half of 1951/52, and his absence undoubtedly weakened the side. Versatile Roy Kirk came in as cover, but was just not in Charles' class. Leeds played pretty well, but simply lost too many games to make a real breakthrough. They had been expected to mount a serious challenge for the title, but in the end had to be satisfied with sixth place, four points off promotion. They reached the fifth round of the Cup and it took two replays for First Division Chelsea to see them off, but when they did, it was in a one sided 5-1 defeat at Villa Park. When Charles returned to the side, he featured in another three games up front, but didn't manage a goal.
1952/53 saw manager Buckley finally lose patience and leave at the end of a disappointing season, opting to join Third Division Walsall after a very depressing 10th place finish. Leeds were never in with a prayer of promotion, although John Charles finally made the switch that changed the direction of his career. He was an outstanding centre half, strong and powerful and a tough competitor, but when he was switched permanently to the No 9 shirt he was a revelation. He played 12 games in his customary defensive role at the start of the season and then got moved forward. He didn't score in his first game, but hit 11 goals in just 6 games and finished the season with 26 from a total of 40 matches. If one ignored his games at the back, he netted 26 in 28 matches, with another in the Cup. Jim McCabe and Jack Marsden were the normal replacements at centre half for Charles, but in the last game of the season, 17 year old Jack Charlton made his debut.
After the departure of Buckley, the Leeds board turned to the man who had replaced the Major at Hull City, former England inside forward Raich Carter. He had left Hull to manage in Ireland for a while, but came back to Yorkshire with the aim of getting the Elland Road club back into Division One.
Carter was a difficult character and did not exactly endear himself to some of the players that Buckley had left behind. He leaned heavily on the goalscoring abilities of John Charles in 1953/54, but despite a club record 42 goals in 39 League games, Leeds could manage no better than another 10th place. Carter had some other talented players at his disposal, such as Grenville Hair, Eric Kerfoot, Tommy Burden, Ray Iggleden and Albert Nightingale, but just couldn't get the best out of them and found it difficult to get them to function as a team.
1954/55 was more promising and Leeds were very solid at the back as John Charles reverted to his former defensive position for most of the season. There was a consequent loss of fire up front, although Charles, Nightingale and Harold Brook all got into double figures. Leeds had an appalling start, with five defeats in their first six matches, but came back strongly to finish 4th, just a point off promotion. Even a closing run of 6 wins and 2 draws in their last 8 matches wasn't quite enough, but if the season had gone on for another couple of weeks, Leeds would have gone up.
1955/56 finally brought the promotion that the United board had craved for so long. They had been relegated in 1947, and nine seasons of Second Division football had been enough to last them a lifetime. Charles again started in defence, but after about a third of the season was pushed forward once more, with Jack Charlton making the No 5 shirt his own at last. He was only 20, but proved to be an able replacement. Charles hit 29 goals, despite requesting a transfer, and pushed Leeds towards second spot and their Holy Grail of First Division football.
Leeds' return to the First Division in 1956/57 was quite a promising one, even though it was spoiled by a loss of form from the end of December. They had an extremely settled side all season, with Carter only using 16 players. One of them, Albert Nightingale, only played in the very first game. He got an injury in the amazing 5-1 opening day win over Everton which eventually ended his career.
Charles proved that he could transfer his skills to the top flight and he hit 38 goals in 40 League games, with another in Leeds' third round Cup defeat against Cardiff. However, at the end of the season with all their games played, the Leeds board finally bowed to the inevitable and accepted a world record fee of £65,000 for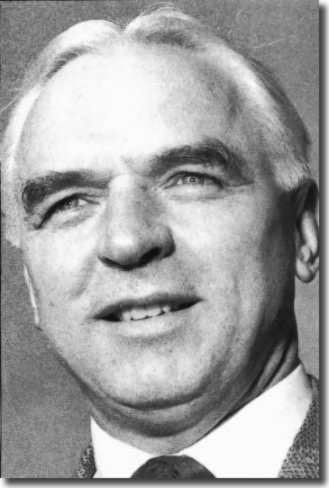 John Charles. The Italian giants Juventus made an offer which was too good to be refused and the rewards for Charles were significant. He had been an amazing servant to the club and single handedly held them together during the Fifties, but had been unsettled for some time at the club with many rumours of impending transfers.
Manager Carter was aggrieved when he was only given around half of Charles' fee to replace him. The rest went on making good the damage caused to the Elland Road stadium in the early part of the season. There was understandably a loss of both confidence and form. Carter used £12,000 of the funds available to buy Airdrie's Scottish international centre forward Hugh Baird. He was not the player Charles was, but he still managed 20 goals in 1957/58. Leeds United's form was dismal all season, however, and they limped to a hugely disappointing 17th place, just five points clear of relegation. There was an interesting quirk of fate in the Cup, as Leeds faced Cardiff City (who had been relegated to Division Two in 1957) in the third round at Elland Road and lost 2-1. It was the third year running that Leeds had lost by the same score to the same club on the same ground at the same stage of the Cup.
It was a poor season, but it was still a shock when the board opted not to extend Carter's contract when it came up for renewal in May 1958. He had signed a five year contract when he took over in 1953 and had achieved what he had been brought in to do. It was an acrimonious situation and Carter was understandably annoyed, maintaining that he had left the club in a much better state than when he arrived and that the loss of Charles was a mortal one. The board asked trainer coach Bill Lambton to step into the hot seat on an acting basis when Carter left. It was a shock move as Lambton had little experience and it seemed the club had not learned from their mistake a decade earlier with Willis Edwards.
Leeds didn't set too many fires burning during 1958/59, but the board still felt confident enough of Lambton's abilities to make his position official on December 9. A couple of weeks earlier, he had made one of the most important signings in the club's history, although he wasn't aware of it at the time. He persuaded Sunderland's 31 year old former England inside forward, Don Revie, to play out his final years at Elland Road. Revie had been an outstanding player at his peak, winning the Footballer of the Year award in 1955 and taking a key role in Manchester City's Cup win in 1956. His arrival sparked a short lived improvement in the team's form, but that soon petered out and once again they finished in the bottom half, clear of the relegation scrap, but impressing few.
Surprisingly, Lambton resigned his post in the middle of February, following a 6-2 hiding at Wolves and Leeds played out the last two months of the season without a manager. The Leeds board had tried to bring in non-League Headington United boss Arthur Turner, but he turned down the job and they eventually appointed Jack Taylor, manager of Third Division side Queens Park Rangers, in May 1959, with the brief of consolidating the club's position in Division One.
As Leeds United moved towards a new decade, they did so uncertainly, having made it into the first division, but not sure of exactly what should come next. Carter's time in charge had unsettled many of the players and the ill judged interlude with Lambton had only worsened the position. Lambton had instituted a youth development programme which was to bear wonderful fruit in the Sixties, but in 1959 Leeds were a club lacking both identity and direction.